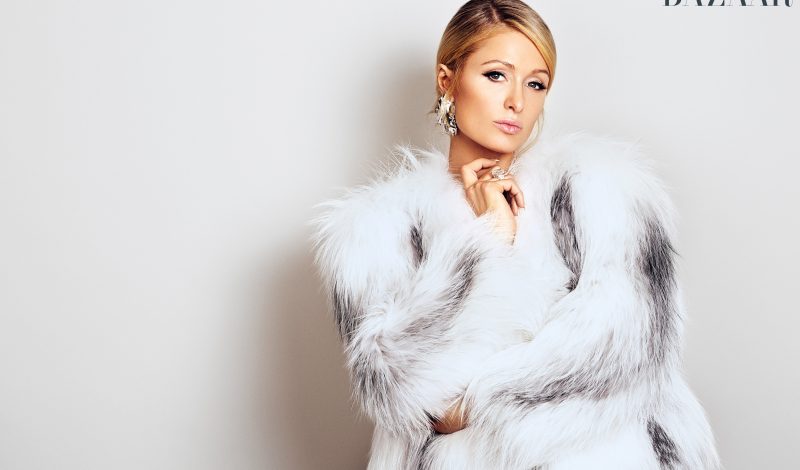 Christine Hahn, Harper's Bazaar
Paris Hilton Talks Life in the Spotlight with Harper's Bazaar
|
Who's the real Paris Hilton? The socialite turned world-famous DJ, 35, goes unfiltered in an interview with Harper's Bazaar. She makes it a point that she wants to be known as a businesswoman, not as a reality or TV personality, the former star of The Simple Life noted—"I don't like how that sounds," she said. Between successful fragrance, handbag, makeup, shoe, sunglass, watch, jewelry, lingerie, and children's lines, and preparing to open global hotels and launch a new skincare range and DJing around the world, Hilton has created an empire, one that has her worth more than $100 million. And that success is acknowledged by social media—Hilton has 6.3 million followers on Instagram, 14.1 million on Twitter, and 7.8 million on Facebook. Plus, getting social media shout-outs from fellow Internet stars like Kendall Jenner helps. Hilton said it was "so cool" to see Jenner recreate her 21st birthday dress for her own 21st birthday last month, an Instagram post that generated more than 3 million likes. "[Kendall] was like, 'I saw the pictures of you and I was obsessed, it was so beautiful so I had another designer recreate it,'" Hilton revealed. "It's like when I was little, I wanted to copy Madonna and wear what she wore in the '80s, so the fact that I'm seeing these beautiful girls—who are the new style icons right now—reminds me of when I wanted to look like Madonna. It's flattering."
Below are more highlights from the article, which can be read in full here.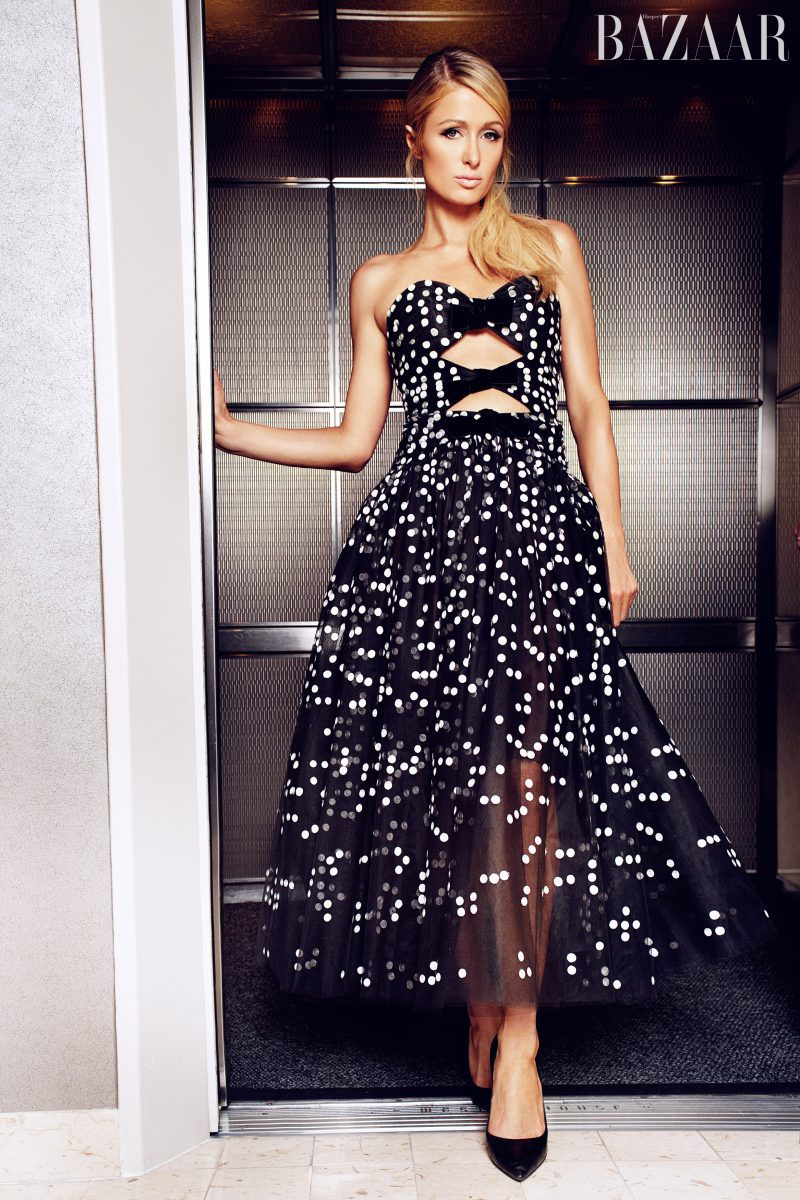 On loving the single life…
"I love being single…Before, I could never be alone. I always needed a boyfriend. Now, I feel so independent and I am so happy with myself. I don't need anyone to validate my happiness."
On moving on from reality-TV fame… 
"I spend my time working rather than just enjoying myself and being on vacation…I am very focused on my business and when you live in that mind frame, you can stay away from the trashy tabloids."
On striving for gender equality in the U.S….
"Yes, it is a very male-dominated world, but I think the millennials in this new generation are seeing that it doesn't matter if you are a man or a woman. Women have been using their voice to fight for their passions and that's something to be proud of. Whether it's for labor laws, fighting in the entertainment industry, or just standing up for women in general—I love it and I hope this shift keeps going."
On overcoming adversity… 
"I have had so many adversities against me and people who have not wanted me to succeed in certain areas, but I am proving people wrong all the time. I want to be a role model for young women who want to be an entrepreneur like me."
On inventing promotional party appearances… 
"With partying, no one had ever been paid to go to a party. I was the first one to kind of invent that in Las Vegas at 20 years old. Back in the day, a DJ would maybe get $200 and they would be hidden in a DJ booth. Now they are headliners, making millions of dollars—the whole attraction is them. I saw that coming before it was actually happening.
"