With the annual Hamptons Paddle & Party for Pink benefit around the corner, we caught up with Town & Country publisher Jennifer Levene Bruno, who's heading into her third year with the organization. Bruno fills us in on the event's past, what we'll see this year, and her end of summer plans.
How did Paddle & Party for Pink get started?
Paddle & Party for Pink is now in its fifth year and the event has really grown over time. They now have over 200 paddlers who participate in the morning race, and over 600 guests attend the evening. The event grew out of a conversation with Maria Baum, who is a breast cancer survivor, and her friend Richard Perry.Richard suggested that she take up paddleboarding as part of her treatment, and she fell in love with the sport. It became part of her recovery. Maria decided to become involved with the Breast Cancer Research Foundation (BCRF), and the rest is history.
What's new about this year's event?
I created Team Town & Country!
Why did you get involved?
T&C has a relationship with BCRF, as we do with many philanthropic organizations. Year one, I was part of the host committee and watched the race from afar. Last summer, I raced for the first time, and I paddleboarded three miles. My goal certainly wasn't to win the race, but to compete and be alive. In year three, I've upped my involvement. For Mother's Day, I received a paddleboard as a gift from my family.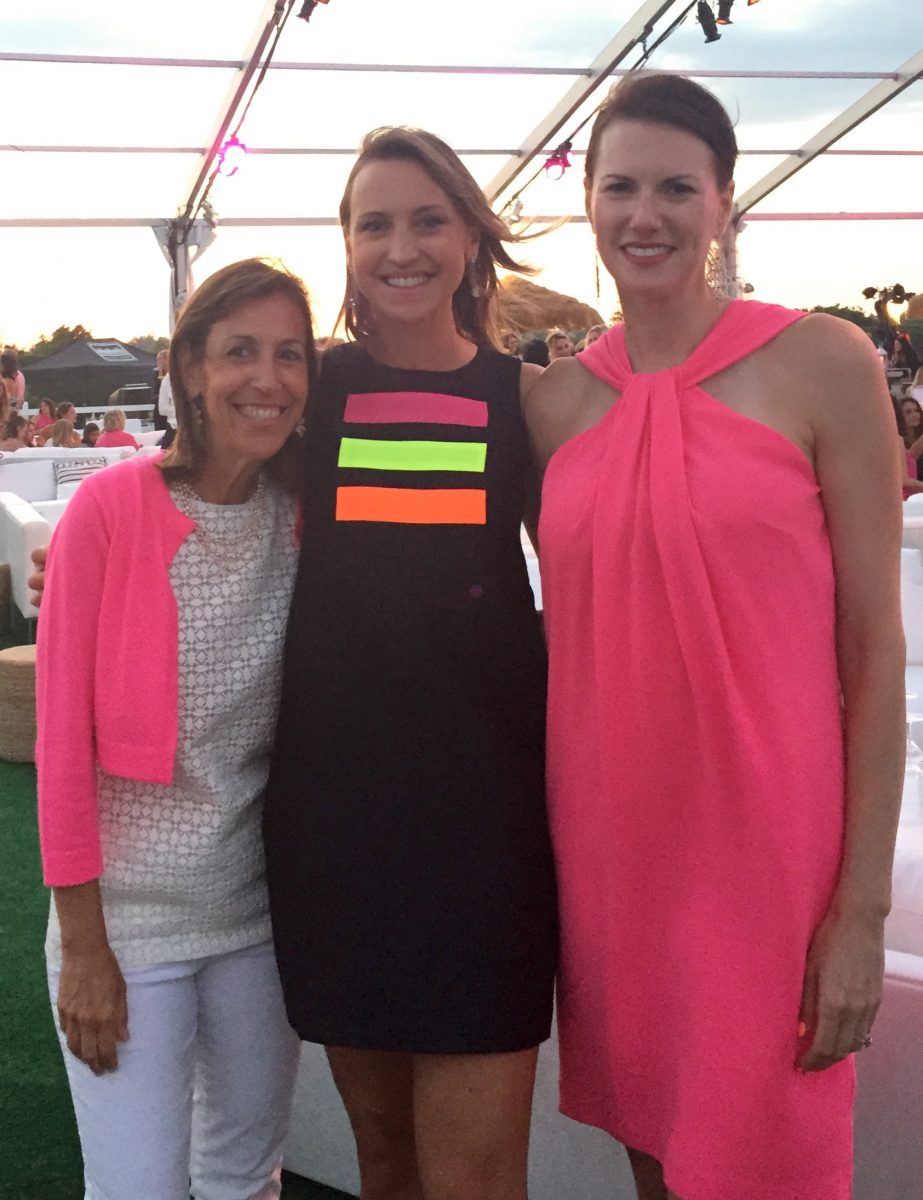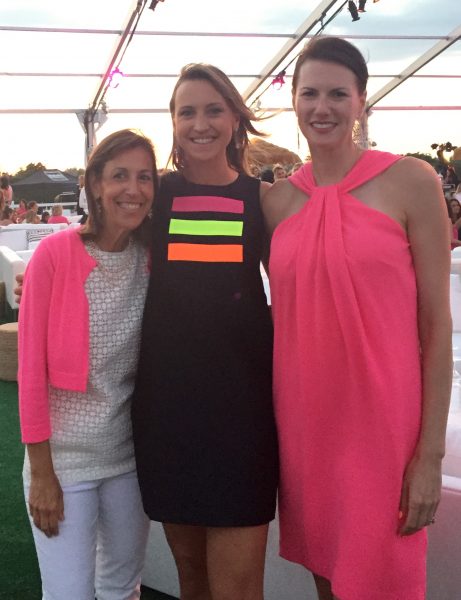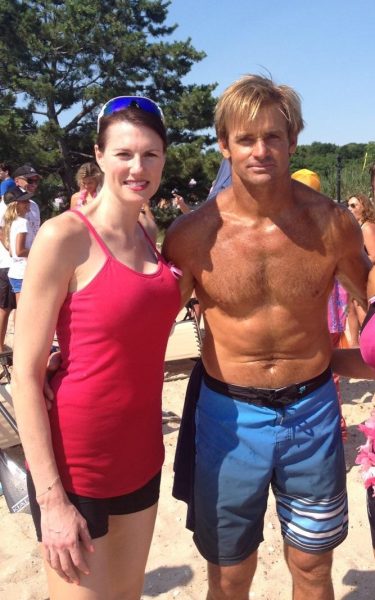 What are some of the event's highlights?
A personal highlight this year is the addition of my daughter to Team Bruno. It's important to me to pass on the value of giving back and helping others that I received from my parents.
What was your first experience with philanthropy?
I was a candy-striper at Sarah Lawrence Hospital in Bronxville, New York, close to where I grew up!
What piece of advice do you have for young philanthropists?
Having my daughter with me this year makes me think of a certain quote: "When you walk through a door, you reach back and grab someone else's hand." I feel like that's exactly what I'm doing, and that's what we do every year with our annual Philanthropy Summit at Town & Country. We're always looking at what is new and different in the philanthropy space. The summit began three years ago, and we've curated an audience of donors and VIPs who engage in panels throughout the day.
Do you spend much time in the Hamptons in the summer?
Not much—I travel extensively to Europe and throughout the U.S. for business, and we get away as a family a few times a year. I live on a mountain overlooking a lake in Northern New Jersey, which is almost like living at the beach year-round!
Anything else planned for this summer?
I'm away a lot on the weekends because of my daughter's lacrosse travel team. I'm grounded in New York right now because I'm closing the biggest issues for Town & Country, especially our 170th anniversary issue in October. Aside from that, I'm planning my daughter's Bat Mitzvah, which is on Labor Day weekend!
*Paddle & Party for Pink will take place at Havens Beach in Sag Harbor Saturday, August 6 at 8 a.m. Tickets can be purchased and donations made to Jennifer's account here, benefiting the Breast Cancer Research Foundation.