Fresh off a successful collaboration between Kenzo and H&M, designers Carol Lim and Humberto Leon are celebrating a new partnership between their brand Opening Ceremony and Google that, naturally, merges fashion and tech. Google called on the duo to design a range of phone cases for its series, Artworks—which launches today—just in time for holiday gifting. Lim breaks down the partnership in an interview with The Daily, as well as an upcoming milestone for Opening Ceremony: its 15th anniversary. 
Carol, why did you and Humberto decide a collaboration with Google was a good fit for Opening Ceremony?
It's probably no secret that we love partnering with people, so when Google approached us about this artwork series, we were really excited to get involved. The idea around creating artist-type work or limited-edition, exclusive work on these cases is very much a part of our language—collaborations are very personal for us!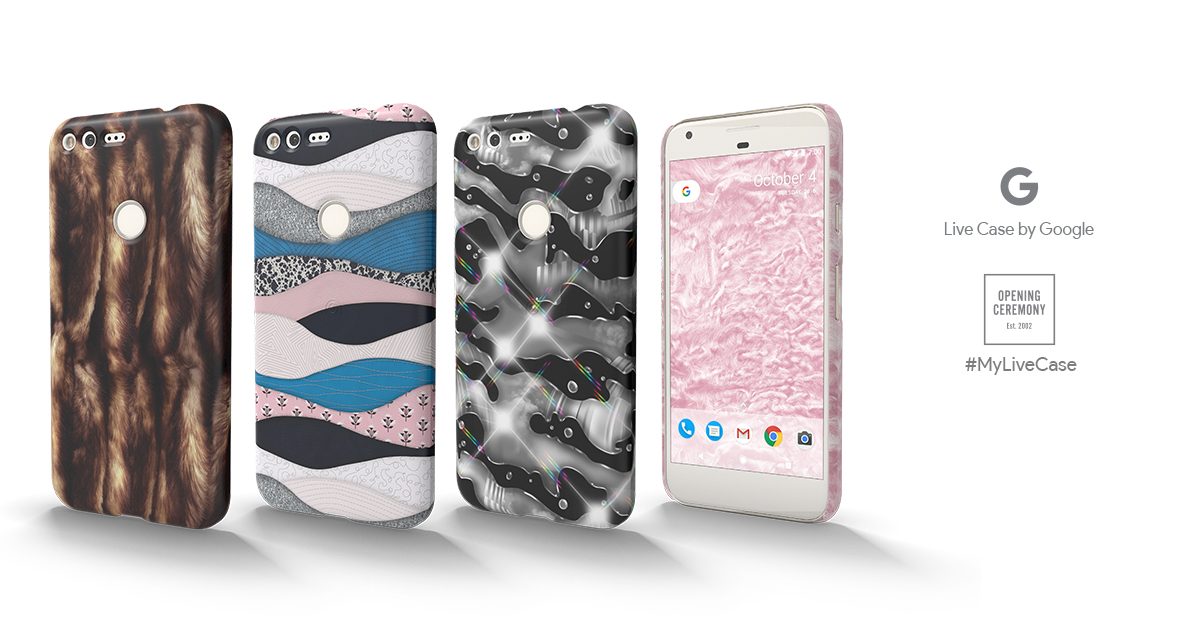 Has Opening Ceremony collaborated in the tech space before?
Here and there, but this one is really fun because it's a way for us to express things that we've done in our clothing that sometimes have a similarity. We've done a project with Intel two seasons ago, where we created a bracelet. I think it depends on the partner and the project. We evaluate as opportunities come up.
Tell us about the cases!
We did three prints—two in two different color ways—and they're all part of what's available currently. We have two faux fur animal prints, which we love—it's like a photograph of fur, and did a play on that. There's currently product in the store with that print. The patchwork and folk flower print is also in the collection. That's represented in a few different ways. And "liquid city" is also something we have in the store. It's my favorite print.
Does art serve as inspiration for your work?
It's a huge inspiration. We've worked with a lot of artists in different capacities, whether it's photography to clothing or interpreting art.
What else is new at Opening Ceremony?
A lot! We're fully into our holiday season, which we're super excited about. We're working on our show in Paris in January, and right after that is New York Fashion Week. Next year is our 15th anniversary, so we have a whole bunch of programming in store for next year.
Is it hard to believe it's been that long?
In some ways I can imagine it, especially when I look at some of the different projects and partnerships we've done. But in many ways it feels not that long ago, partially because we're constantly evolving. We always feel like we're in forward motion, in a good way. I can't even imagine that I've been in New York for over 17 years. It's crazy, but a good thing.