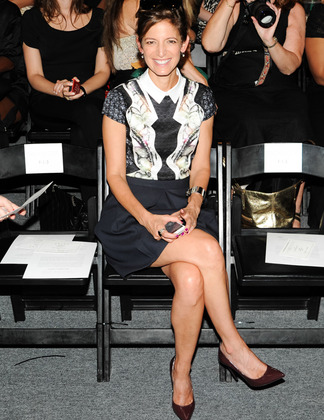 On The Tube! With Cindi Leive
|
The Daily caught up with Glamour EIC Cindi Leive at Lisa Perry's Fall presentation. Perry's ever-retro inspirations made us all feel a little nostalgic…
Lisa's threads are quite retro! What's your favorite throwback?
That Girl, with Marlo Thomas! She was a career girl with great hair and a perfect minidress, all the time.
How often do you watch TV?
I watch everything! Can't you tell by the bags under my eyes? I'm wickedly sleep deprived, all the time.