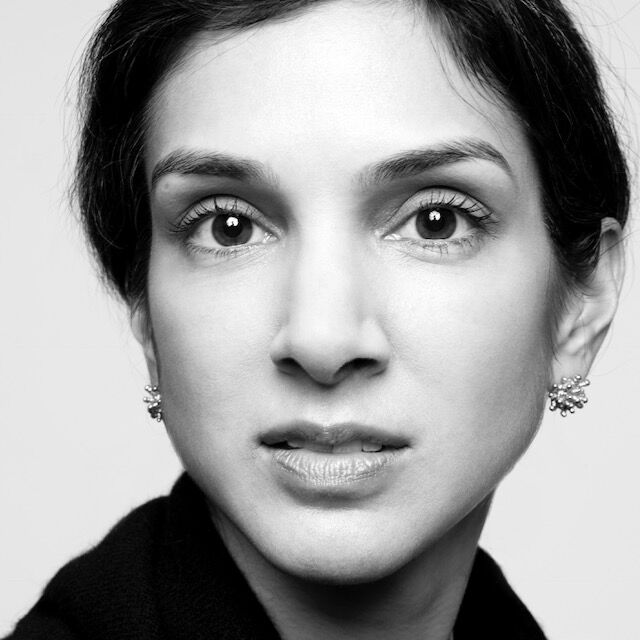 After the news leaked this past weekend, Condé Nast officially announced today the appointment of Radhika Jones as the new editor-in-chief of Vanity Fair. Jones succeeds Graydon Carter, who is stepping down after 25 years at the helm. She joins VF from The New York Times, where she's been editorial director, books, since November 2016, overseeing daily and Sunday reviews. She was previously at The Paris Review and Time, where she led all arts and entertainment coverage for the brand. She was also the managing editor at Grand Street, an editor at Artforum and the arts editor of The Moscow Times, where she began her career. The news comes after much speculation of who would replace Carter with names like Jess Cagle, Janice Min, and even Jon Stewart rumored to be in talks to take over.
"Radhika is an exceptionally talented editor who has the experience and insight to drive the cultural conversation—balancing distinctive journalism with culture and humor," said Bob Sauerberg, president and CEO of Condé Nast in a statement. "Her experience covering news and entertainment has given her a thorough understanding of the importance of chronicling and celebrating the moments that matter.  With her expansive worldview, I know she will guide Vanity Fair's history of provocative and enduring storytelling well into its future."
"There is nothing else out there quite like Vanity Fair," said Jones. "It doesn't just reflect our culture—it drives our understanding of it. It can mix high and low, wit and gravitas, powerful narrative and irresistible photography. It has a legacy of influential reporting, unmatchable style and, above all, dedication to its readers. I am honored to succeed Graydon Carter as editor and excited to get to work."
Jones has a B.A. from Harvard University and holds a Ph.D. in English and Comparative Literature from Columbia, where she has also taught courses in writing and literature.  She lives in Brooklyn with her husband and son.
We found this 2014 appearance of Jones on Morning Joe to speed up the "getting to know you" process.