Jewelry designer Nigora Tabayer never expected to end up in the bling industry. But a lifelong love of fine gems—combined with her parents' creative talents and a business education—unwittingly paved the way for her eponymous label, which launched at Paris Fashion Week in March with a chic presentation of her eye motif collection. With fans like Bella Hadid and Halima Aden donning her sparkly creations, expect to see more of Tabayer's designs.
How and when did you first become interested in jewelry design?
I've always been drawn to jewelry, ever since childhood. Both my mother and grandmother had beautiful jewelry collections from which they would let me borrow—once in a while! In terms of designs, I know I've always appreciated jewelry, but I began to pursue it seriously about two years ago, when I made my first sketches. Those sketches ended up resulting in the Eye Collection.
Did your parents' careers in architecture and fashion design inform your own passions and professional interests?
Yes, definitely! My mother designed children's clothing, and my father was an architect. Ultimately, I think I was more drawn to the type of creativity that goes into architecture—the linearity, the logic of breathing life into a beautiful design. That sense of appreciation must have stuck with me, because originally I was not planning on being a jewelry designer.
You studied business management prior to going into jewelry design. Has that education been helpful while building your own brand?
I think it has, yes. Having that education has helped me on both the pragmatic side, with financial management, budgeting, and accounting, and on the expectations side. In business, there's a methodology in place. You can't just dream something up and have everything materialize instantly. I think having this experience has led me to be a bit more patient.
What's your earliest childhood memory of jewelry? Perhaps there's a bauble you recall loving and feeling a connection with?
As it happens, my earliest childhood memory with jewelry has to do with the eye amulet. My mother would always find a way to dress me with one, whether it be a necklace, a bracelet, or whatever, when I was leaving the house. The eye is a protective talisman. She believed in that, and so do I. My grandmother even gifted me a bracelet of hers—it too had the eye symbol.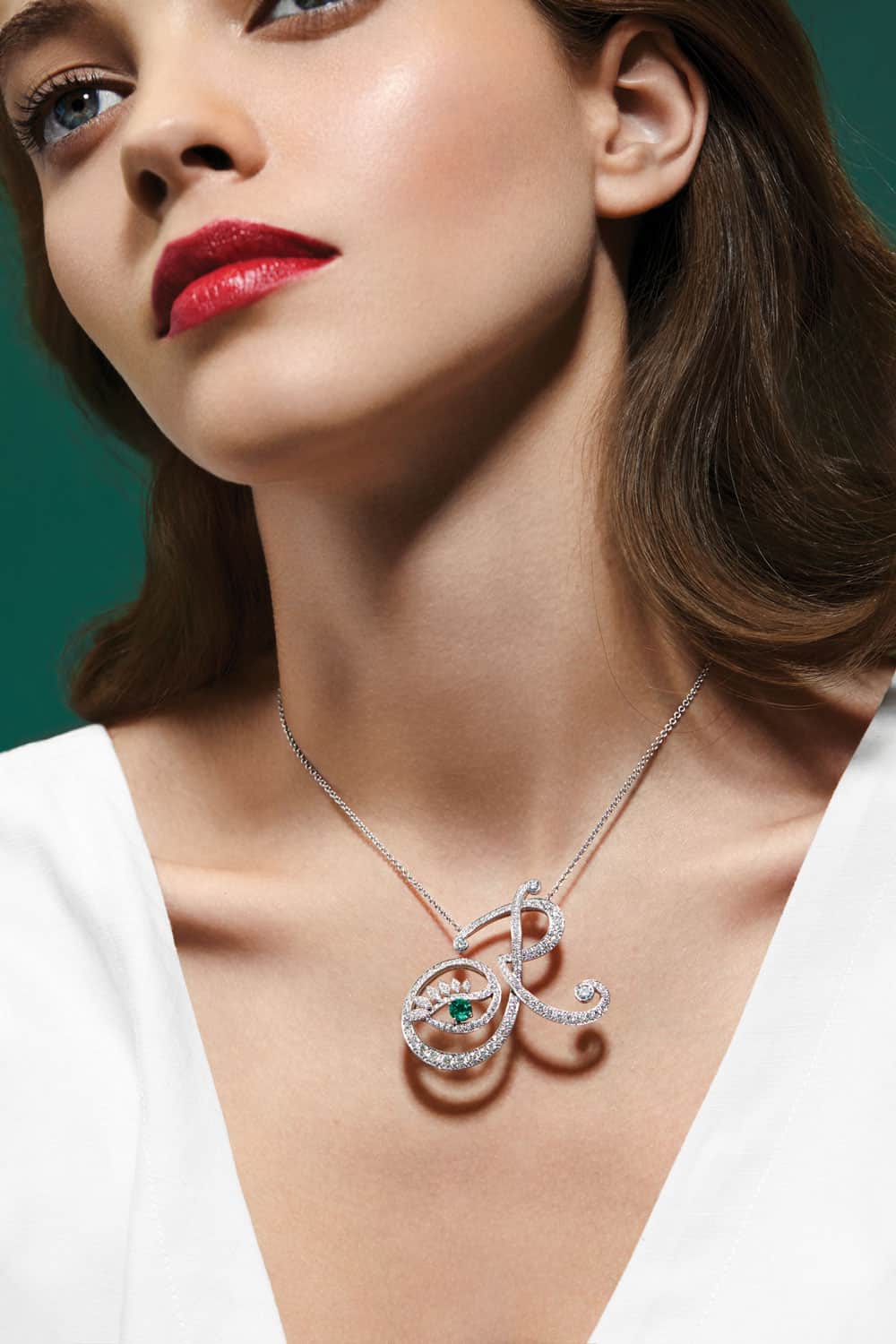 How did your mother's jewelry collection serve as a key influence for your first Tabayer designs?
In many ways, I think; my mother's jewelry collection will always be influential because it's what I grew up knowing and being able to touch and to hold up close. She believes deeply in protection and family values; I carried that through with the eye motif in my first collection. Actually, I made the eye as part of my logo; safeguarding and protection will always be part of the Tabayer brand.
How would you describe your brand's aesthetic, and how did you want to distinguish your designs from what was already on the fine jewelry market?
I think the aesthetic is a combination of elegance and statement-making impact, but also somewhat more casual than other fine jewelry labels. I would love to see one of our customers wearing a pendant over a simple white T-shirt. Some, actually, are already doing this. I don't believe that fine jewelry should be reserved solely for special events or occasions. It can be layered into and around day-to-day outfits—and this will be a core part of my design approach going forward.
What's your creative process like when designing? How do you conceptualize a cohesive collection?
I start by sketching. Just pencil to paper. Then, as ideas develop and move along, we see what works and doesn't work from a technical and production standpoint. I love this part—it must be the architect gene in me! Then, once we go to the final stages, I make sure that everything looks cohesive as a whole. I look at all of the prototypes together, and if anything feels amiss, we get rid of it or we correct it to be more in line with the greater collection.
How do you find inspiration for your designs?
My biggest inspiration is travel, followed by nature
Read the complete new issue of The Daily Front Row below!
Subscribe to our newsletter and follow us on Facebook  and Instagram to stay up to date on all the latest fashion news and juicy industry gossip.