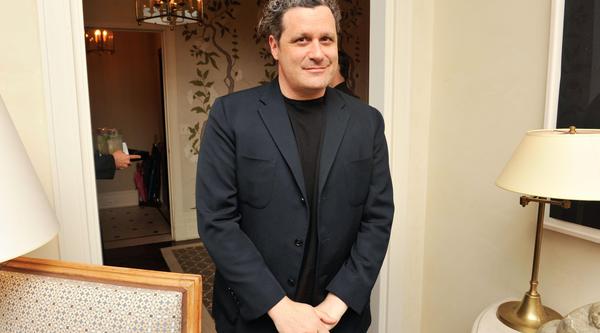 Next Up For Fern Mallis? Isaac Mizrahi At 92Y
The indomitable Fern Mallis has interviewed the likes of André Leon Talley, Bruce Weber, Marc Jacobs, Calvin Klein, Diane von Furstenberg, and Tom Ford for her Q&A series at the 92Y. So, who's next? Isaac Mizrahi will be on stage gabbing with Fern on Tuesday, February 4th at the 92nd Street Y at 8 p.m. as part of the Fashion Icons series. Mizrahi began his career in 1987, and worked with some of the biggest mods in the biz (Unzipped, anyone?), dressed stars like Natalie Portman and Nicole Kidman, and has even had a career beyond the catwalk and red carpets having created costumes for Broadway, done a comic series, sung and acted professionally, and done the set design and production for Peter and the Wolf as part of the Guggenheim's series Work & Process. Up next is a similar gig in which he will design, direct, and produce a version of Mozart's The Magic Flute. Is there anything this man can't do? Find out when Mizrahi and his larger-than-life personality take center stage next month!
The Daily Front Row
Seating you front row, taking you backstage & catapulting you into the world of fashion. Stalk us on twitter @DailyFrontRow, follow us at FashionWeekDaily.com and always be seated front row.