We came. We saw. We survived. Miami's Art Basel 2017 is a wrap and once again we were on the ground to cover party after party after party. (Party has the word art in it, after all.) The highlight of Basel for us was (obvi) our dinner at The Faena Hotel and our "Tinder After Dark" party on Wednesday night at The Faena Forum. The dinner was to celebrate Sebastian Faena's project Act 1, which launched at ABM last week. In partnership with LIFEWTR, the poolside dinner welcomed guests such as Presley Gerber, Miles McMillan, Camila Morrone, Cindy Crawford, Rande Gerber, Paris Hilton, Jason Morgan, and Leonardo DiCaprio. More deets on the dinner and Act 1 HERE.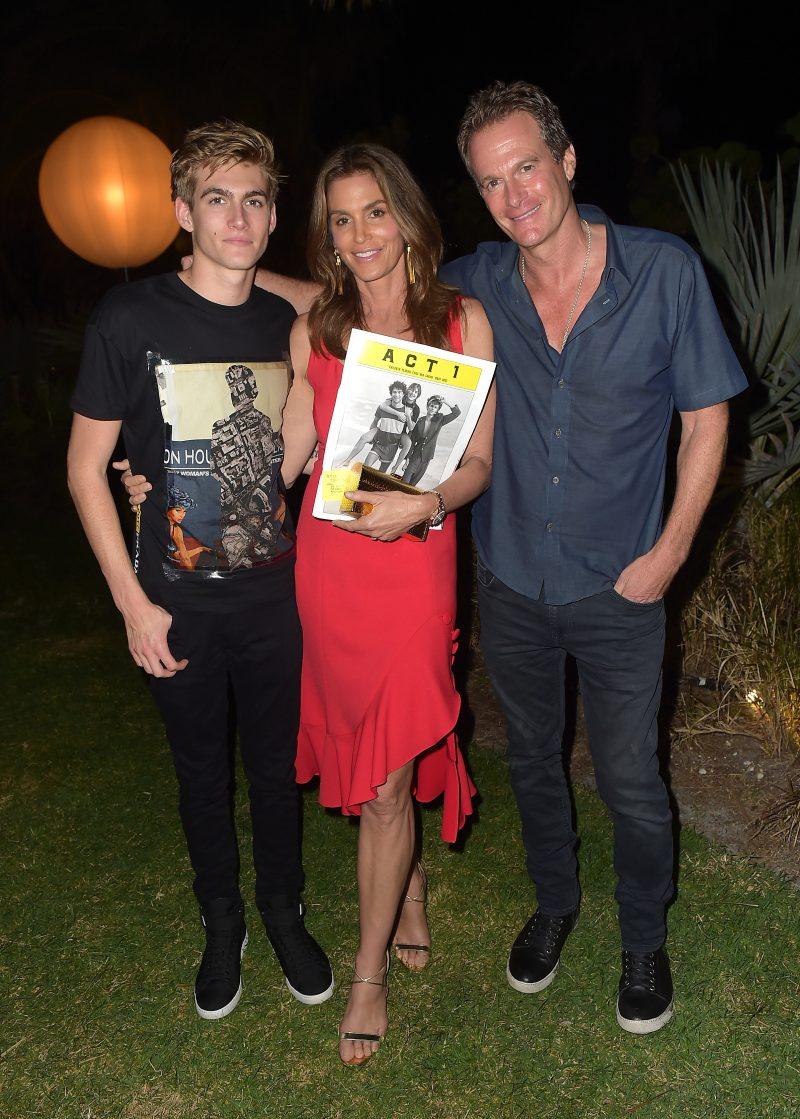 After dinner we crossed Collins Avenue to The Faena Forum for our Tinder party, where the likes of Giampaolo Sgura, Romeo Hunte, Alexander Assouline, Charlotte Bickley, Alyson Cafiero, Moti Ankari, Lorenzo Martone, Daniel Lismore, Cesar Diaz, Lauren Foster, Timo Weiland, and Tinder's Lauren Probyn and Addison Culler all showed up. The party got started with jams by Isaac Likes and was followed by a set from Dave 1 of Chromeo.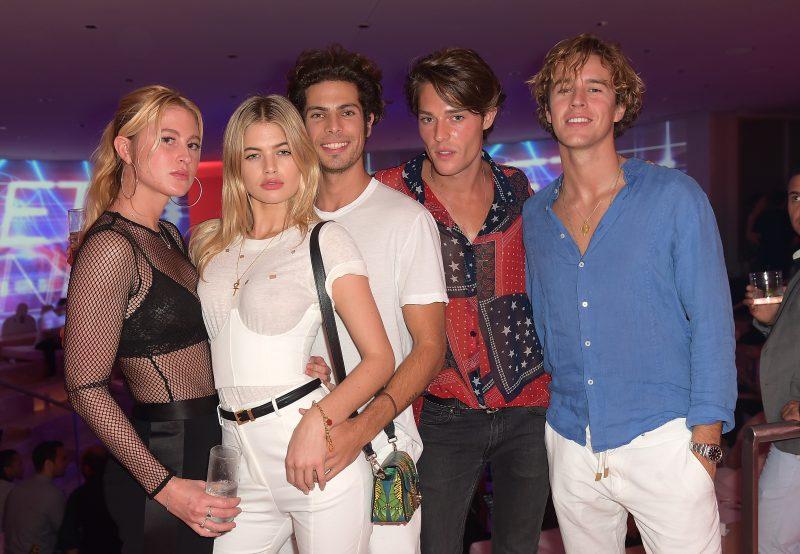 The same night MCM had a house party at Sun Path House to celebrate the launch of their new collaboration with Berlin's KÖNIG SOUVENIR, "The Magical Memory World Tour Collection". The collaboration with MCM is inspired by travel and the globalization of contemporary art. Notables hitting the house were Young Paris, Noise Cans (pictured below), DJ Dixon, Johann Koenig, David Mallon, Caroline Daur, Elizabeth Kurpis, Claudia Compte, Melissa Bolona, ThankYouX, Sung Joo Kim, and Corey Shapiro.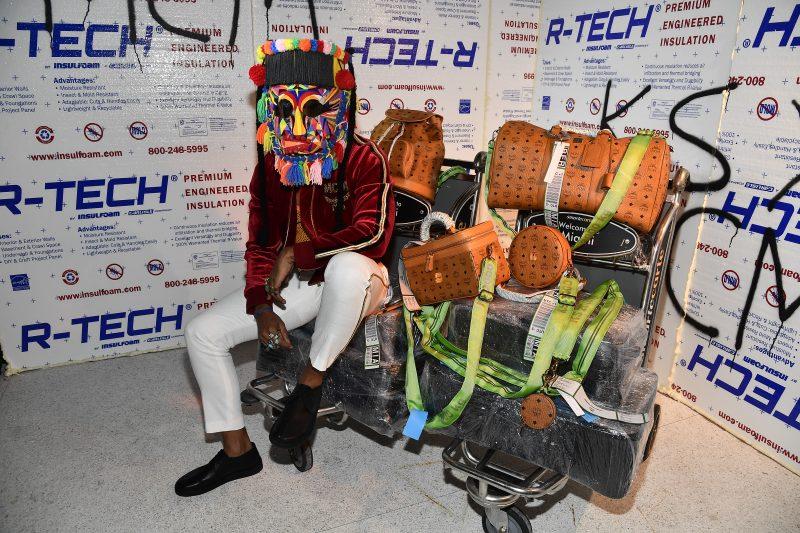 The next night was another can't miss event on the Miami Art Basel schedule, Jeremy Scott's annual bash for Moschino. This year he hosted an intimate dinner at the newly renovated Eden Roc Miami Beach to celebrate the launch of the Moschino Gold Fresh Fragrance. Joan Smalls (featured in the campaign), Diplo, Slick Woods, Paris Hilton, Justin Skye, Giampaolo Sgura, Jason Morgan, and Violet Chachki were a few of the boldfaced names in attendance. After dinner a few hundred more of Scott's friends showed up for a huge party featuring performances by Cardi B, G-Eazy, and Diplo. 
The same night Rockwell and 1 0AK kicked off their 3rd annual Art Basel partnership with a party hosted by music artist Rick Ross, who also performed. The hip-hop star ended his set by ordering champagne to be delivered to every table in the club. Something you don't see every day. Joining 1 OAKers were Giancarlo Stanton and Leonardo DiCaprio. 1 OAK also hosted Miguel's album release on Friday and closed Basel on Saturday with a party and performance by 2 Chainz.
In non-party news, SCAD was back on Miami soil with a series of events throughout the week. Their main exhibit, Chroma, was held at Untitled Miami, and was an immersive installation by artist Carlos Cruz-Diez including a large-scale public artwork, some recent works, and three new documentaries looking at his career. Untitled Miami was also home to SCAD Art Sales, the university's full-service art consultancy.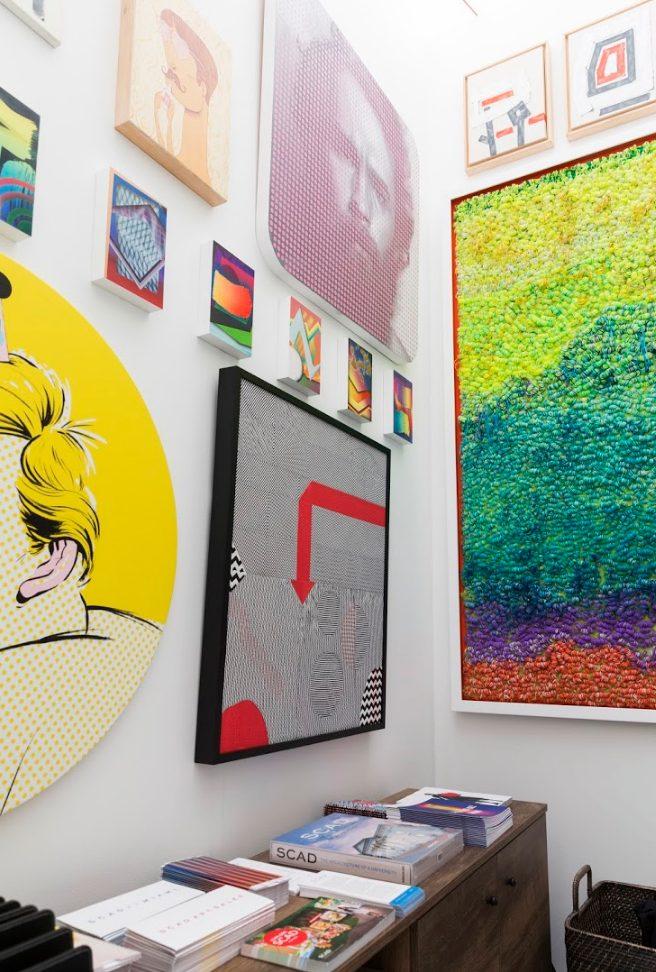 Another highlight of the week was the very Instagram friendly COS X Studio Swine's New Spring installation presented at the Temple House. The work is a sculpture that emits mist-filled blossoms. Tuesday's opening welcomed Caroline Daur, Brendan Fallis, Hannah Bronfman, and Design Miami's Rodman Primack, and Jen Roberts. The immersive installation was a satellite of Design Miami.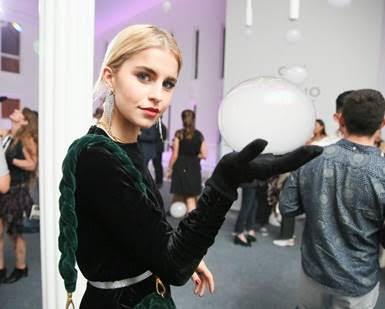 On Friday, we had lunch at the Standard Spa's The Lido Bayside Grill where we ran into Steven Klein, who held a bash there the night before with Zirkova Vodka for his "Fetish" exhibition with Visionaire. After lunch, we headed to Miami's Design District where there was a line to get into Social Studies, a three store retail pop-up developed by Angelo Baque of Baque Creative. Throughout the week Social Studies played host to workshops by Virgil Abloh and Baque, and a soccer jersey customization workshop presented by Nike. A less arty encounter was popping into the Goop pop-up shop, which is open until Christmas eve. The curated collection legit has something for kids to adults and wasn't as "break the bank" as we'd imagined. It's easy to hate on Goop, but we liked a lot of what we perused.
We kicked Friday night off with a dinner at STK, located at the 1 Hotel, and then headed to the Phillip Plein's event at the Fountainbleau Hotel. The occasion was to celebrate his AlecXPlein collection with graffiti artist Alec Monopoly. Plein was there along with Monopoly, Jonathan Cheban, Smokepurpp, and Frances Bean Cobain. Monopoly also hosted the hotel's first-ever artist takeover, featuring a series of original, hand-painted Helmut Newton photographs.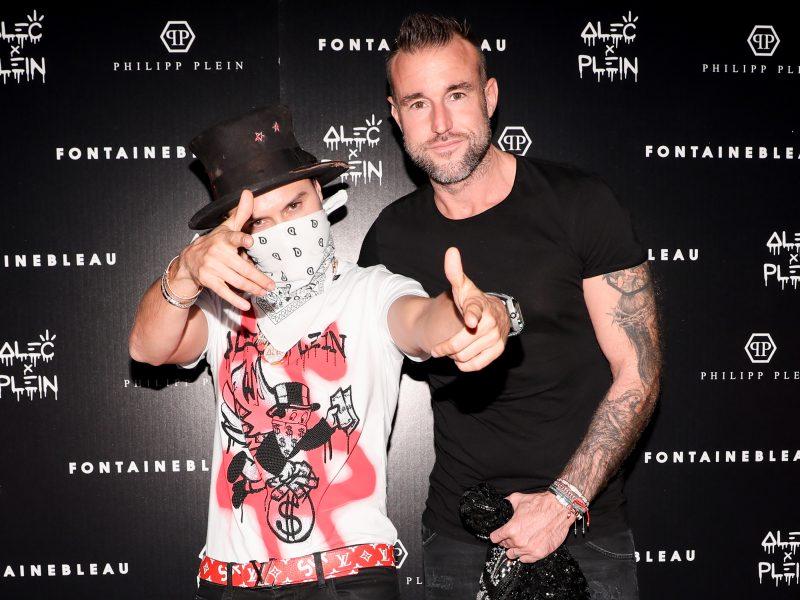 After Plein time we walked over to the EDITION hotel where Pubic School held a bowling competition (!!!) with Saks Fifth Avenue. Dao Yi Chow and Maxwell Osborne were joined by Derek Blasberg, Isaac Hindin-Miller, Sam Swan, Ben Watts, Madeline Armitage, and Mark Bustas.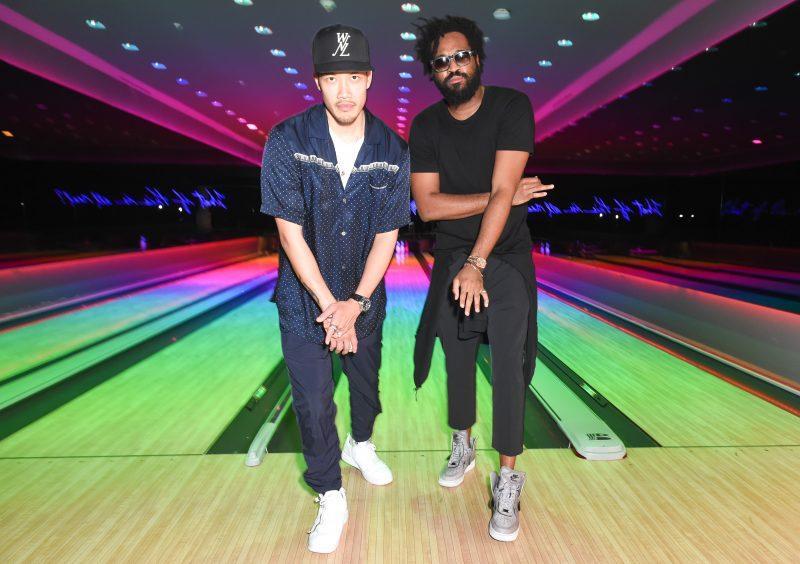 Earlier in the week, we had dropped by the EDITION hotel to check out The Hole Gallery's "Synaptic Fatigue/Dear in the Headlights" performance created by Tara Subkoff (formerly of indie fashion label Imitation of Christ) in which Selma Blair and Caroline Vreeland, along with 15 other actresses and performers, participated in Subkoff's feminist performance. Each female in the piece was dressed in a black leotard and tights and tried to hold onto their emotional state (sadness, anger, pain, etc.) as they each recalled some particular form of abuse by men personally or in the work place. The scene was set to the tune of a vocal performance by opera singer Rebecca Ringle. Afterwards we needed to lighten things up and headed down to the EDITION's bowling alley and ice skating rink where emerging art star gallerists Ambre Kelly and Andrew Gormi held court to celebrate their gallery Spring/Break, which was recently featured on WMagazine.com. The party turned out to be one of the most low-key, but definitely most fun parties we attended all week! Keep an eye out for these two.
Spring/Break
The EDITION also hosted an event on Friday to celebrate Swedish photo Danielle Midenge's book Sex & Cigarettes. Her work was featured in the hotel's lobby space. Afterwards we headed to the Faena Hotel for a party in their expanded dome on the beach. The occasion? We're still not sure. A bit worse for wear, we returned to the calm of Manhattan on Saturday with another Art Basel under our belt.
Photo credits: Daily Front Row dinner: Getty Images, Daily Front Row's Tinder After Dark party: Getty Images, Jeremy Scott/Moschino: BFA.com, Rick Ross: Courtesy, Plein: BFA.com,  Public School: BFA.com