A closet full of clothes, but nothing to wear? A tale as old as time! And at no point does that predicament feel more apparent than facing into a month-full of obligations where all the attendees are the best-dressed folks on the planet. Enter: ModLux.Rent. The rental service works like a clothing library and for one flat fee per month, you can switch up your items as frequently as you like with unlimited box exchanges, free shipping, and complimentary dry cleaning.
With new styles landing constantly, it's a god-send for everything from cocktail dresses to cozy outerwear, and other wardrobe needs that will otherwise cost you a pretty penny (case in point: the pretty daytime frock this editor rented at the last-minute for a Couture Council luncheon at Lincoln Center!).
To join, make an account and start browsing to your heart's content. As you find pieces you like, be sure to add them to your virtual closet so you can bookmark them for later (this is also handy if your size is currently unavailable, so you can jump on it asap when it is.) The service allows you to receive five items at a time, and, because convenience is truly king, you can also opt to upgrade to a 'Dart' option, whereby you'll get certain pieces to your door in rapid time if they're eligible for the fast track upgrade.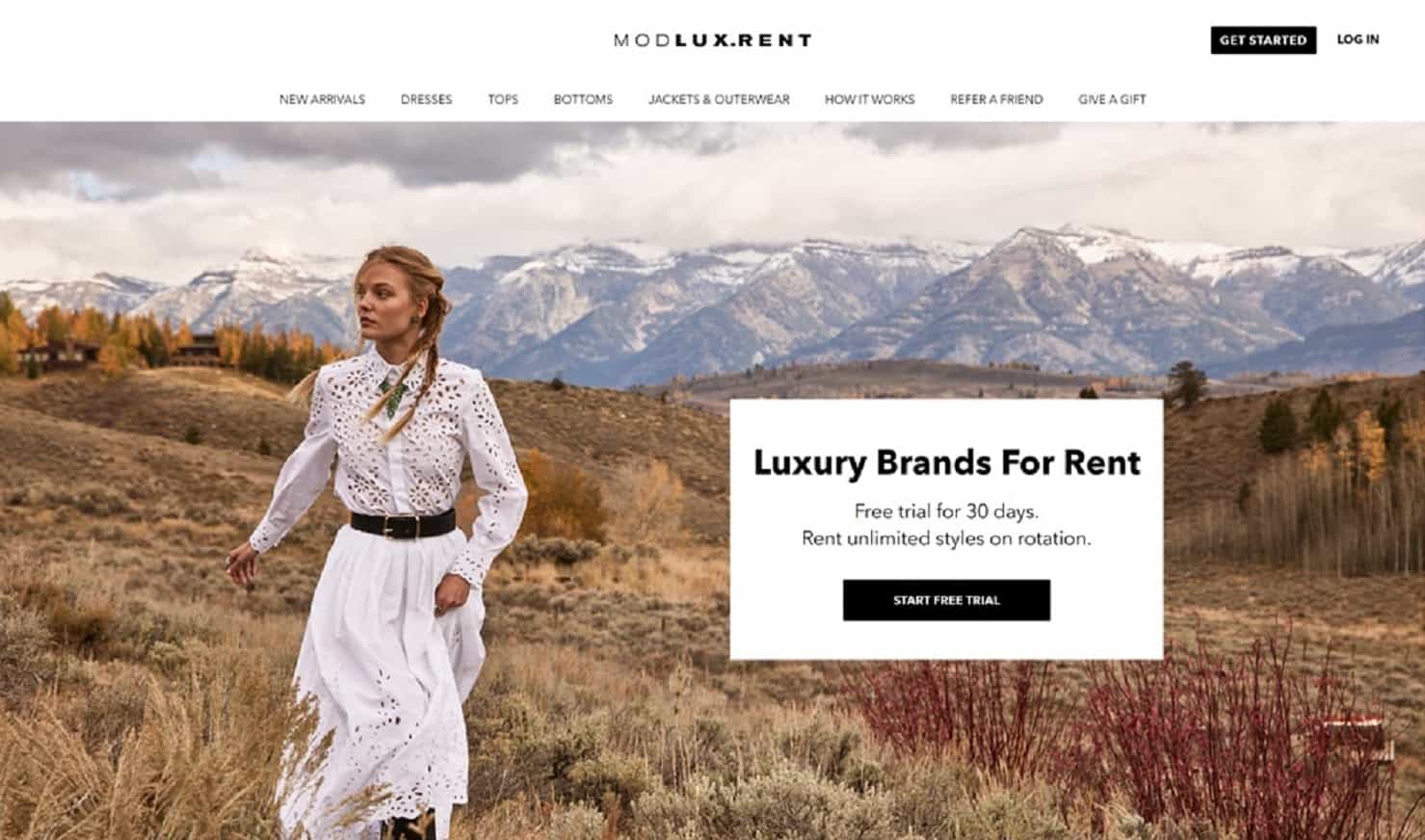 For my first box, which I 'Darted' to my door ahead of NYFW and Milan Fashion Week, I opted for the aforementioned clementine-hued handkerchief hem dress with cap sleeves (by BCBG!); a handy, wear-anywhere black velvet mini by Rococo Sand; a green utility-style button-up dress by Acler that I'd probably never think to purchase but have gotten surprisingly frequent wear out of for morning coffee runs and preview appointments; and not one, but two pairs of chocolate brown trousers by Vince which I've worn everywhere from planes to cocktail parties.  
Once you're ready to return your box, you can ship it back using the included pre-paid postage labels. You can also trigger your next selection by selecting 'Return Item'—pro tip: the team recommends keeping at least 20+ items in your virtual closet at all times to have the best experience. Alas, if you can't bear to say goodbye, you can even purchase your item for a major discount.
Waiting in my virtual closet now that fall is here? A perfectly-oversized black biker jacket by RtA, a puff-sleeve draped teal velvet mini by Rhode, and a killer power-shoulder leather dress by En Saison. Meanwhile, other pieces that I have my eye on are by brands include The Kooples, Saloni, Cami NYC, Iro, and St. Roche.
Got a ton of Q4 weddings and holiday season commitments on the horizon? Do yourself a favor—and a sustainably-minded one, at that. Plus, if you love it, don't forget to share the word. You'll get $20 credit for each friend you refer, and they'll save $20 on their first month too. What's not to love?
Try ModLux.Rent for $25 for your first month, now.
Subscribe to our newsletter and follow us on Facebook and Instagram to stay up to date on all the latest fashion news and juicy industry gossip.