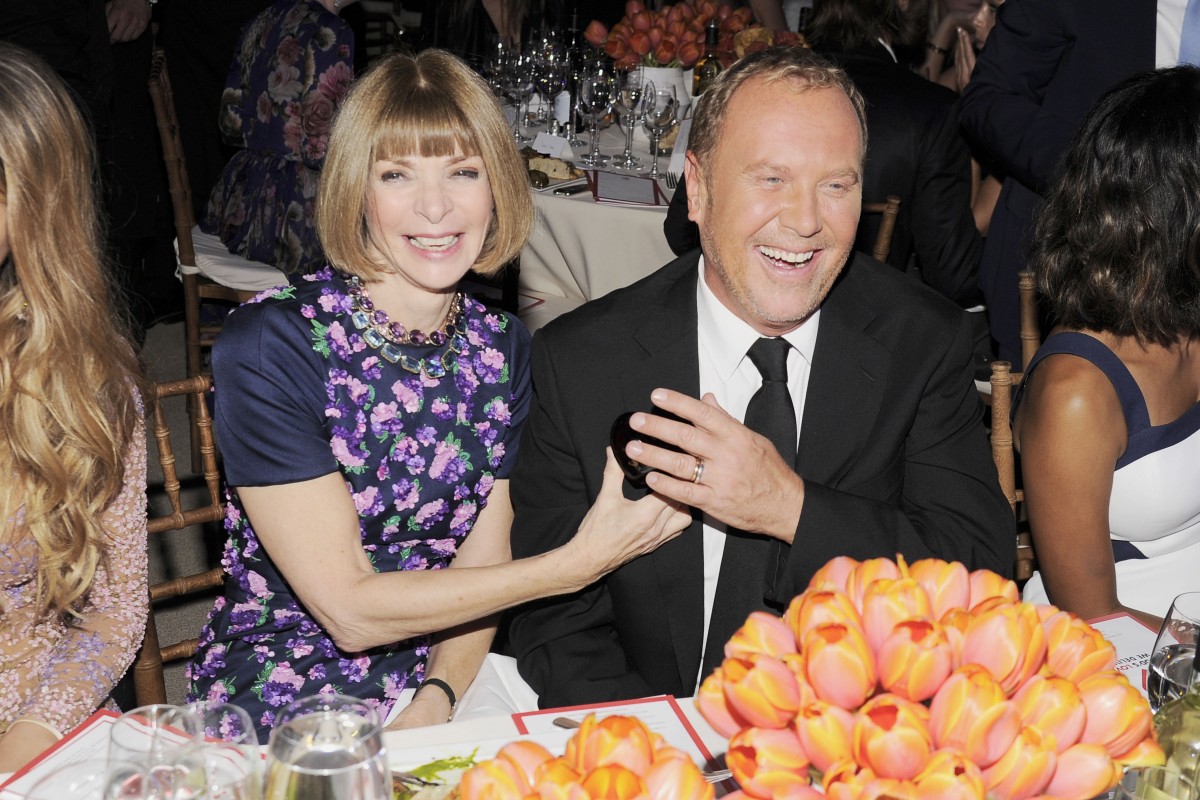 Last night's annual God's Love We Deliver 2014 Golden Heart Awards Celebration brought together two titans of American fashion: 
Anna Wintour
 was awarded the 
M
ichael Kors Award for Outstanding Community Service by Mr. Kors himself. "I'm totally excited, and so, so proud of her," Anna's daughter, 
Bee Shaffer
, told
The Daily.
While Bee gets daily face time with her mom, many other guests vividly remember their first encounter with the night's honoree. "The first time I met Anna was with 
Michael Kors,
 actually," said a glowingly pregnant 
Blake Lively
. "So it all comes full circle tonight. I met her at Seventh on Sale, and it was pretty crazy to even be invited! I should not have been invited anywhere, and Michael put me in a beautiful gown; here I am back with Michael today seeing Anna."
While Lively may have played the modest card, Gigi Hadid confesses that her first nerve-racking encounter was a double whammy thanks to Karl Lagerfeld. "The first time I met Anna was this past Paris Fashion Week, when I walked into my fitting for the Chanel show. I was walking in, and Karl was walking Anna out, so at the same time I met Karl and Anna. It was very scary. I was like, 'Um, who do I saw hi to first?' but I decided to go with ladies first. I thought that Karl would want me to do that." Well played, Gigi. W's Stefano Tonchi's first encounter with the honoree came full circle yesterday. "The first time I met Anna had to be at least 20 years ago in the elevator," he said, "and actually I just saw her in the elevator this morning, too!"
The event, which also honored CBS honcho
Leslie Moonves
and
Richard E. Feldman,
was held at Spring Studios and raised over $3.9 million, with the largest turnout in God's Love We Deliver history. 
On behalf of 
Michael
Kors
, John Idol, and the company, a donation will be made to the Anna 
Wintour
 Volunteer Center at God's Love We Deliver. The organization is the New York metropolitan area's leading provider of life-sustaining meals and nutrition counseling for people living with severe illnesses.
Other well-heeled guests dressed to the nines in Michael Kors included Halle Berry, Bette Midler, Jenny Slate, Jaime King, and mods Anja Rubik, Hilary Rhoda, Anja Rubik, Daria Strokous, and Chanel Iman. The lady of the hour, aka Wintour, also wore an indigo sheath dress with lilac embroidery from Kors' Spring 2015 collection.
ZACHARY WEISS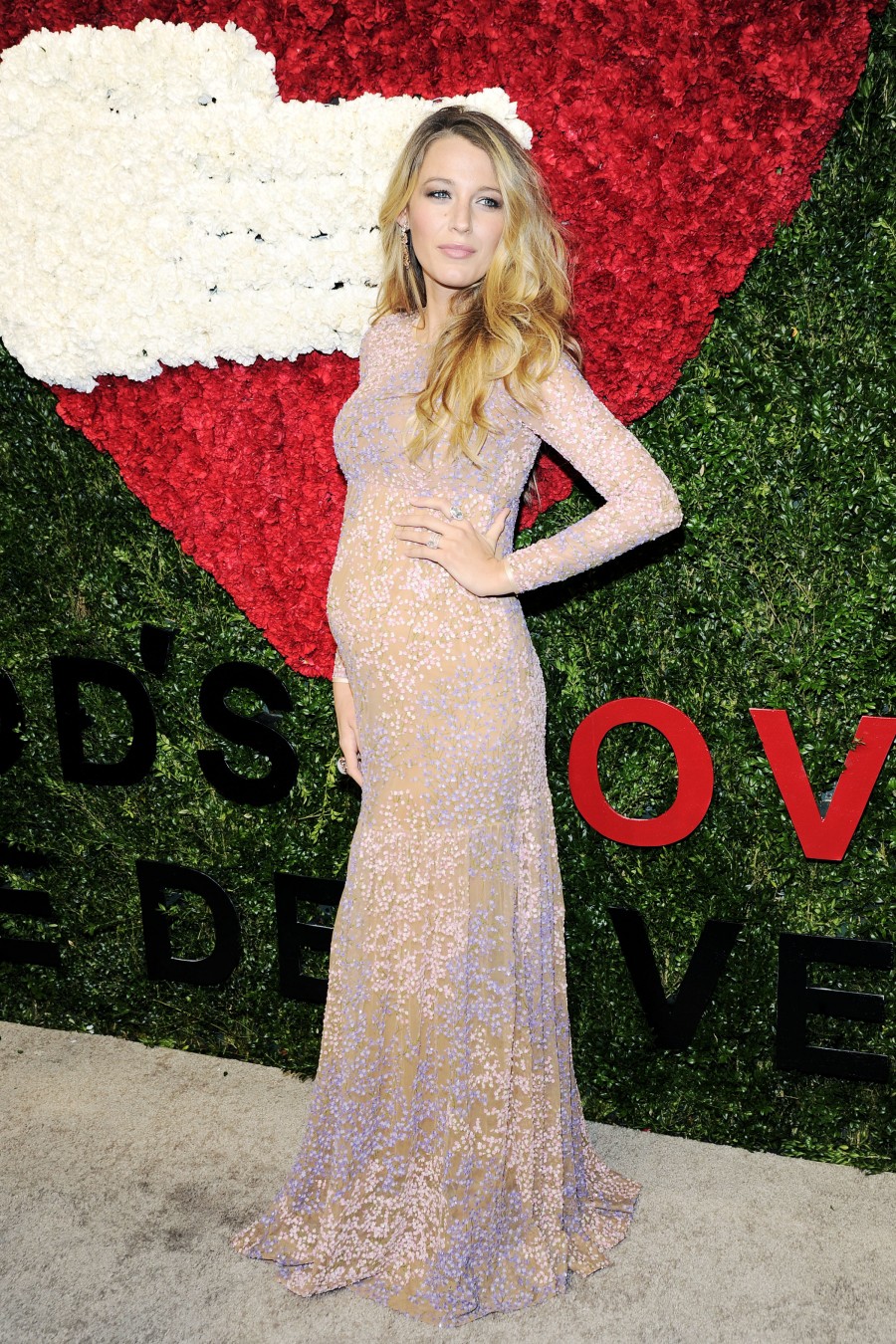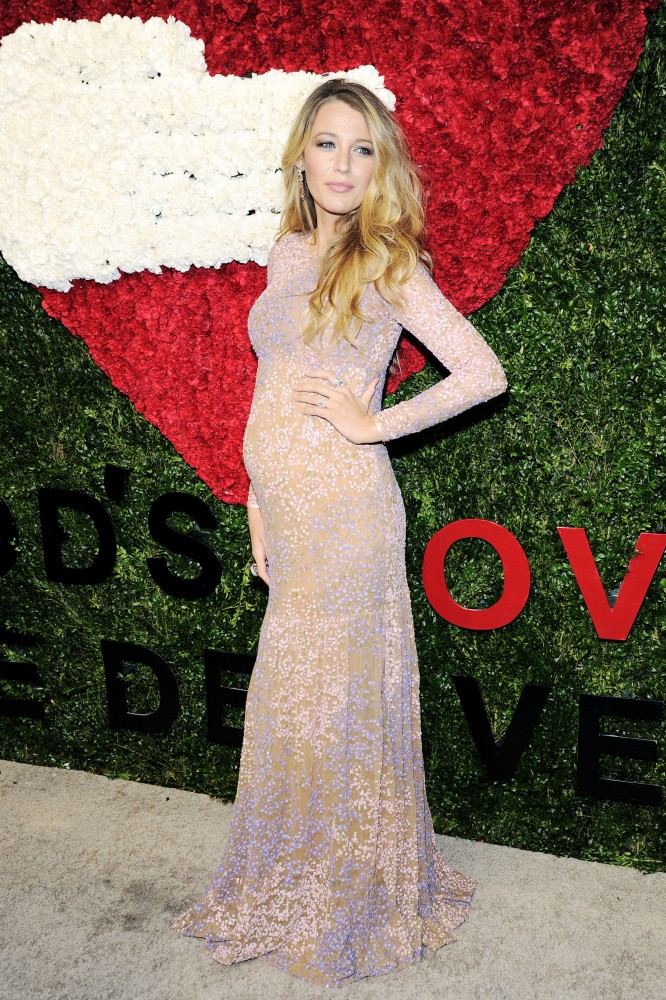 Blake Lively (top) and Gigi Hadid (bottom)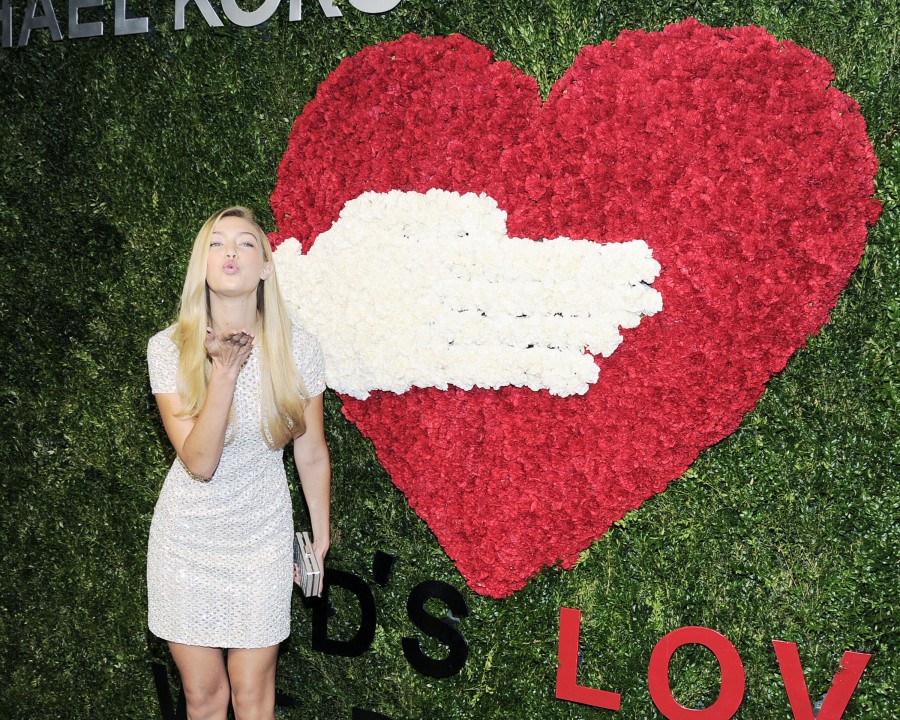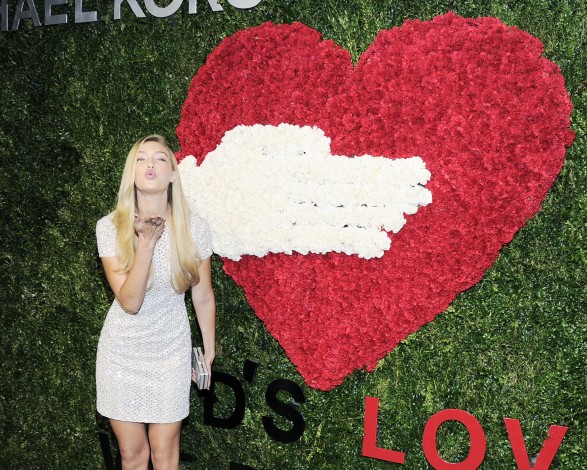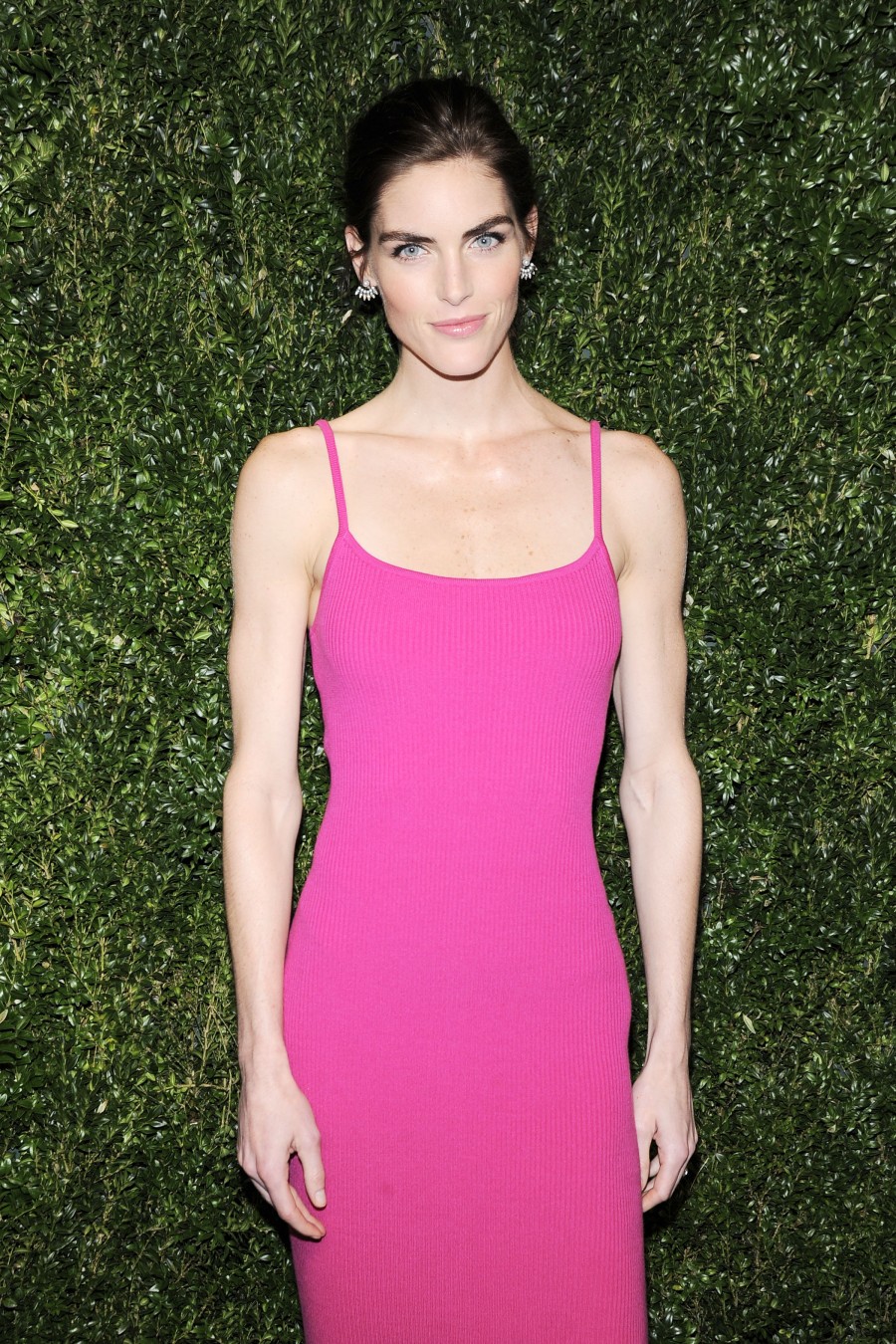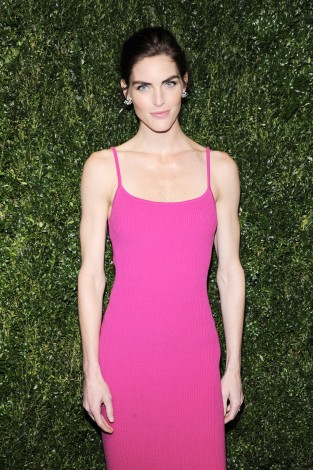 Hilary Rhoda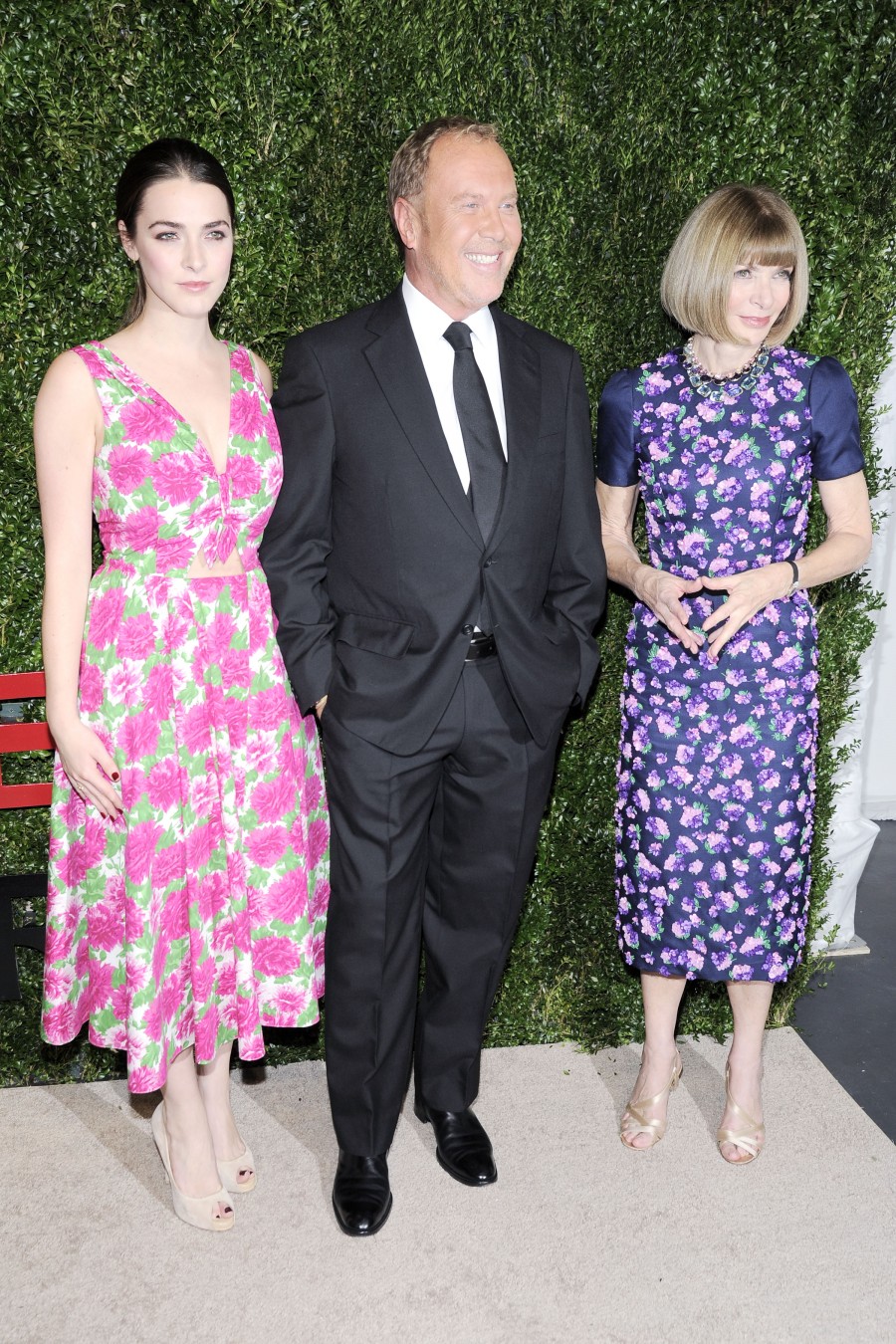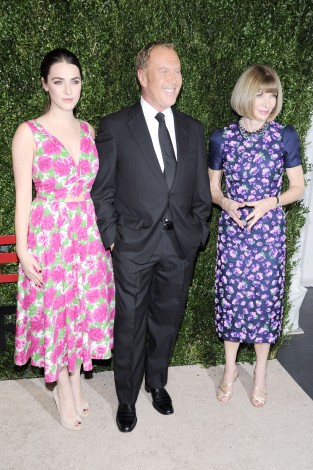 Bee, Michael, Anna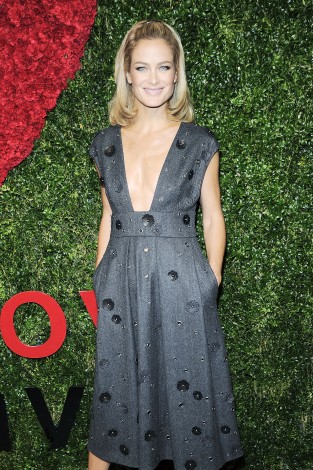 Carolyn Murphy