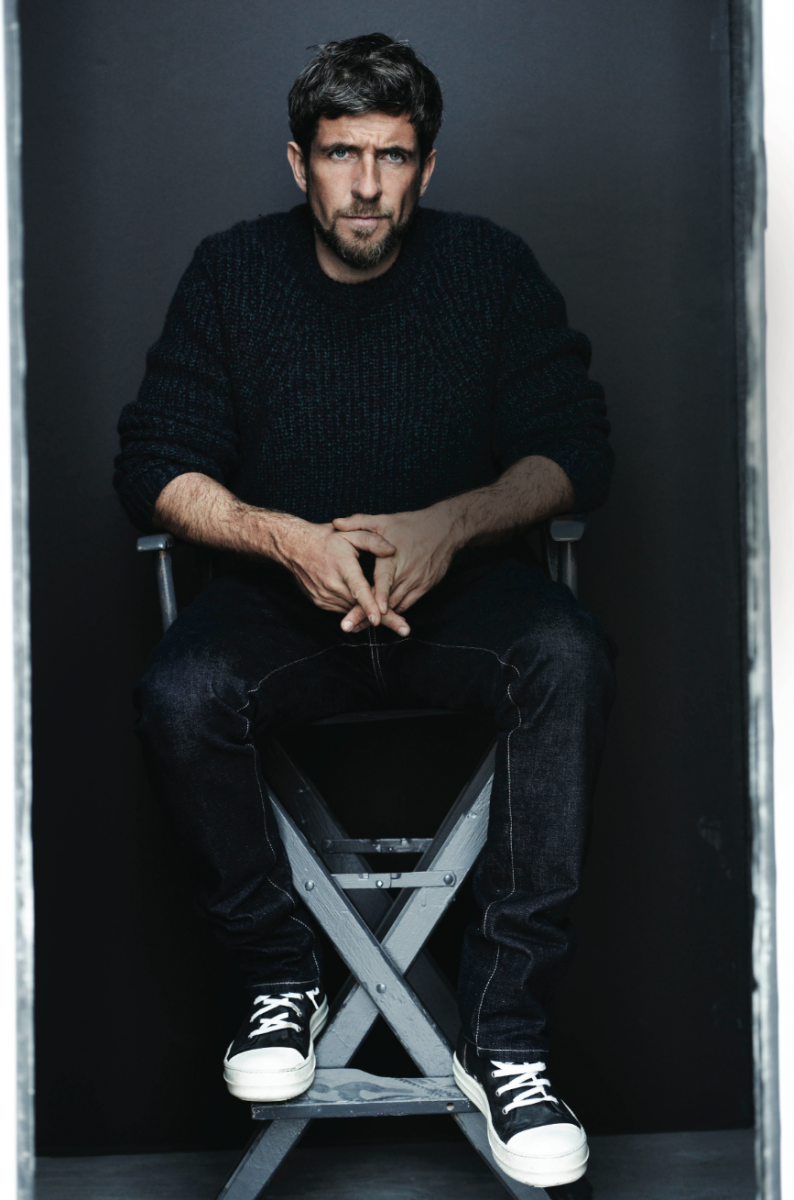 Spring Studios has been a London institution for the past 18 years, so no wonder the fashion set took notice when the 360-degree creative studio landed in New York City, officially opening in 2014. Soon enough, Fashion Week mainstays such as DVF, Michael Kors, and Calvin Klein Collection were gracing its digs, with many more to follow. CEO Mark Loy fills us in on the place where you're spending so much of your time these days.

You're opening several new parts of the studio in 2015. What can we expect?
We're opening our roof terrace, two cinemas, an outdoor shoot space, an outdoor show space, with capacity for 800 people, casting suites, and a restaurant and bar. We're also developing a concept store, which shows how online, mobile, and a physical retail space can engage as a unified and always-on experience. And in addition to what we do for New York Fashion Week, we've just become the new home for the Tribeca Film Festival, which we're really excited about. I can't go into specifics yet, but we're going to host one of New York's fine-art fairs, a music festival, and other similar events that will really represent the best of New York and its culture. We're also going to be taking memberships. It's a really unique model. The full building will be completed in a year, but the main spaces will be finished in a month.
What does the end of the Lincoln Center era mean for your business?
Lincoln Center is effectively a bricks-and-mortar venue with no further capabilities. It has a very cookie-cutter approach to holding a show. We have a large capacity to do shows at Spring, but not at that level—we won't hold nearly as many shows as there are at Lincoln Center currently. Spring Studios is based on redefining communications, so we only want to work with brands who speak to innovation at their core and want to redefine what a show can be.
And by that, you mean…
We have our own media platform, we have our own technology team, we have our creative agency, we have digital web build and e-commerce teams, and we've been immersed in production for the past 20 years. Plus, Spring is also immersed in art, design, and editorial and has gallery directors and editorial teams. We want to apply that 360-degree thinking and those principles to show and create spectacles that are very much in line with our thinking. We are also interested in creating shoppable shows; brands are moving away from being so seasonal.
How important are the shows to a brand's overall business plan?
Shows will always be hugely important at Spring. We're doing six shows this season, and we will increase that number once all our areas are open. Of course, there are opportunities to do presentations, after-parties, and so on as well, but again, these have to be done in the right way. We have a clear vision and point of view, and you will see more of it in the coming season.
Are Resort and Pre-Fall becoming big business for Spring?
We see fashion as an "always-on" business. The creation of Resort, Pre-Fall, and Cruise are the fashion industry's attempt to move toward an "always-on" production cycle and respond to customer demand. "Pronta Moda" production models like Zara take this to new levels, and we're engaged in this type of communication for clients; but to be clear, you can't have Fashion Week every week—no one has the appetite for that—so midseason collections and product launches have to be communicated in other ways, through content channels and campaigns.
What kind of staff do you have?
In London, we employ 250 people led by former British Vogue creative director Robin Derrick and former Rimmel creative director Robin Harvey. By the end of the year, we will have 200 employees in New York, who will be lead by former CoverGirl creative director Mark Fina and former creative director of The New York Times David Sebbah. Spring Creative provided the creative direction for Porter magazine and last year redesigned American Harper's Bazaar and created the digital platform for Shop Bazaar. Spring Creative has also completed 360-degree communications for Target's designer collaborations with Peter Pilotto and Phillip Lim as well as Calvin Klein Jeans and Tom Ford. The company culture creates a unique cross-fertilization and constant osmosis for our team.
What do you envision for Spring in the next five to 10 years?
We want to build a thoroughly modern business and sustain a standard that luxury brands have achieved historically for fashion shows and print campaigns—but with innovation. And together, with our partners, we have the ambition to expand globally.