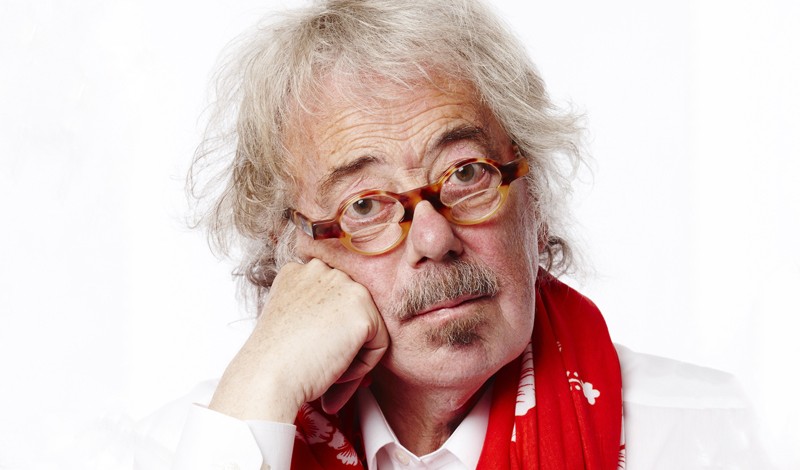 Maxim Founder Felix Dennis Dead at 67
|
Maxim founder and legendary media character Felix Dennis is dead at 67 after a battle with throat cancer. The publishing genius, who also owned Stuff and The Week, was not shy about his former hard partying ways and didn't hold back when talking to the press. For his candor and contributions, we salute Dennis with a few of our favorite quotes from the man himself…
On his spending habits: "$100 million on sex and drugs and rock'n'roll! I literally pissed it away. Do you know how much hard work that is?"—to The Guardian.
On building a Nasdaq company while on crack cocaine: "Easy. I never slept for five years. You can get a lot done if you don't have to waste fucking time sleeping."—to The Guardian. 
On his lot in life: "It's not quite right, is it? To shag all the women, have all the money and two cases of Petrus in my wine cellar and then write poetry that sells and that people love. It shouldn't be allowed. That's what annoys people. They think that I've got to get what's coming to me and no doubt I will."—to The Guardian.
On his enduring vice: "Making money is certainly the one addiction I cannot shake. I love the business of business, I love the risk taking. The only thing I don't love is the losing. I fucking hate it."—to The Guardian.
On his office pet: "I made the office hamster editor-in-chief of US Maxim. We showed him photos of girls. If he gave one squeak, she was out. If it was two, she was in the mag. Three and she's the cover. It pricked the pomposity of American editors." —to The Observer
On his frankness: "I don't regret the interview in which I said I'd killed a man.The journalist and I were outrageously pissed and talked a lot of trash. I'm like the Duke of Wellington: publish and be damned."—to The Observer
On aging: "I thoroughly object to getting old. If you could let me be 16 again, I'd give you everything I've got and everything I'll ever have."—to The Observer
On how he wants to be remembered: "Truly, I could not care less."—to The Observer