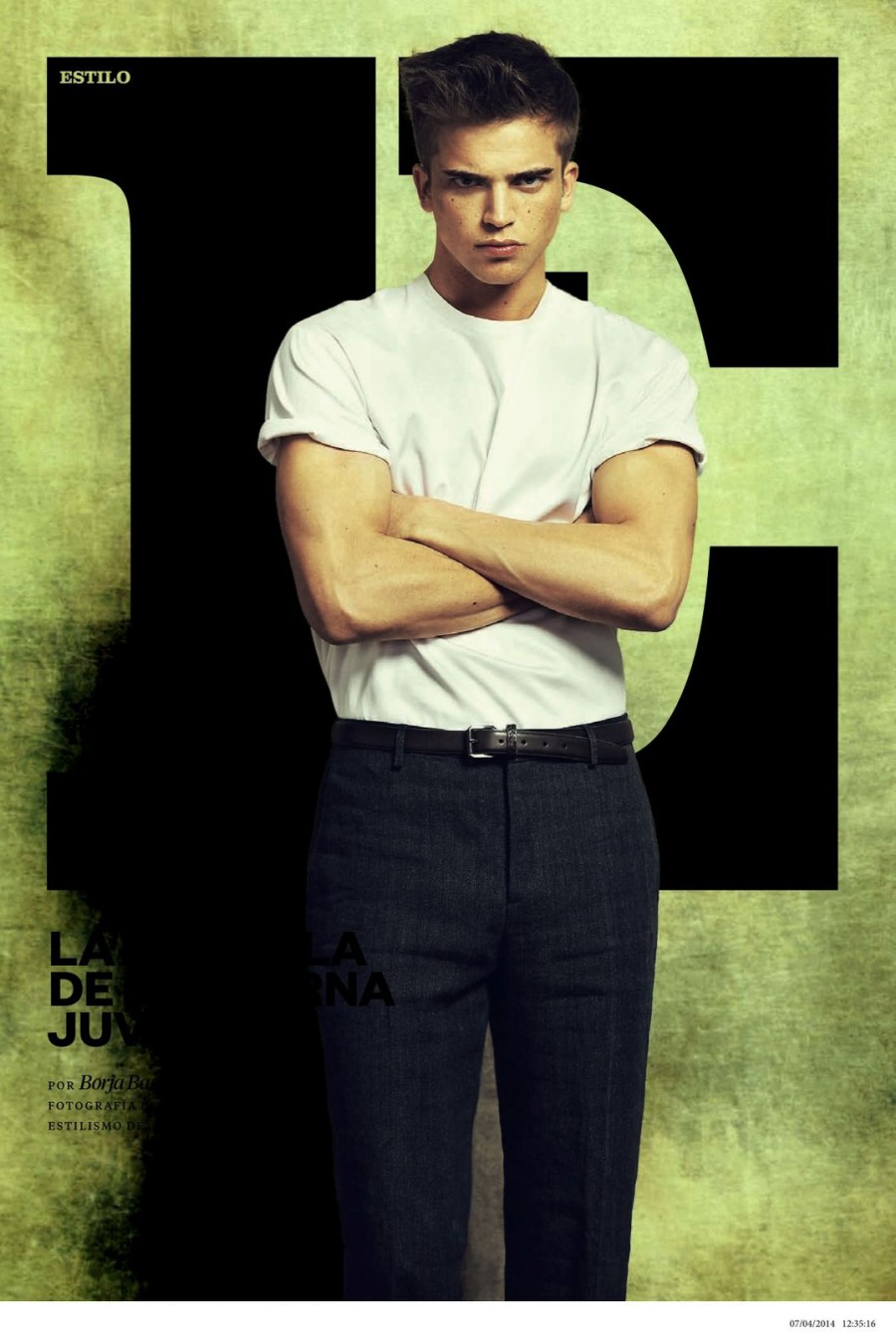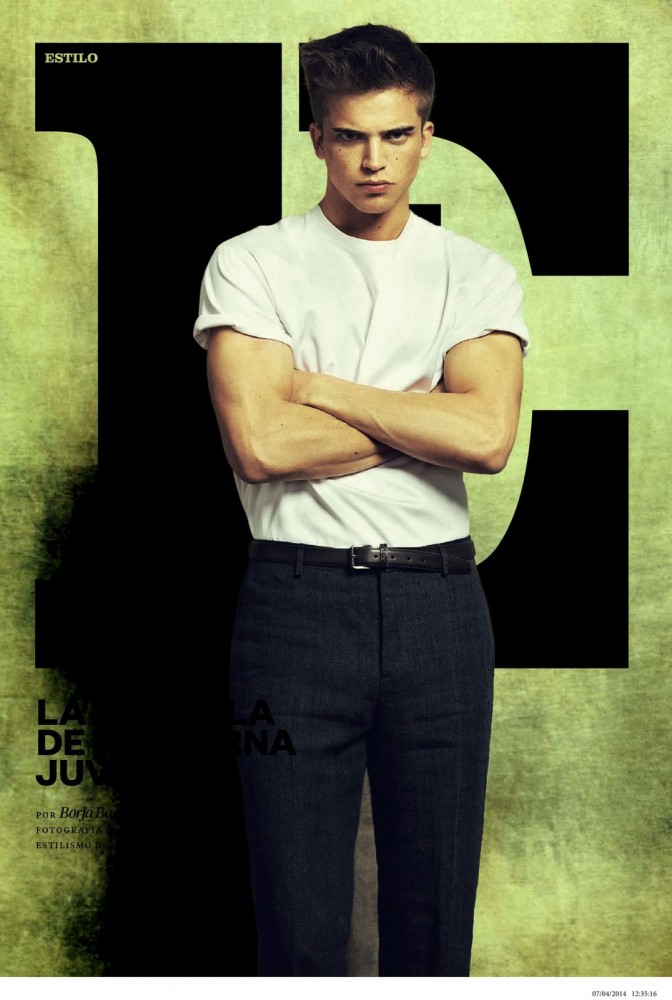 The lips! Those eyes! That hair! For our latest installment of 'Male Model Moments', we caught up with River Viiperi. We first met the mod at Marlon Gobel's show a few years ago, and he told us backstage about his movie star ambitions. We believed him. You've likely spotted him walking for Versace, Dolce  & Gabbana and Jeremy Scott, and in campaigns for CK One, Tommy Hilfiger, or Ralph Lauren Rugby. While we await that first feature, he was nice enough to answer some burning questions about himself. Check him out socially at @RiverViiperi…
Hometown: Ibiza, Spain.
Current City: L.A./NY
Single/Married/Dating? Who's asking?
What was your first modeling job ever? I'll have to ask my Mom. I can't remember, because I was a baby model.
Where are we least likely to find you? In a bath! I like showers better.
Who are your best male model buddies? Joan Pedrola, Adrian Cardoso, Justin Hopwood, and Devin Alexander, to name a few.
What would we be surprised to know about you? There are so many things I could say for this, but I'll plead the 5th.
What's your guilty pleasure? I don't think I really have any. I try to not let myself feel guilty.
What scares you? Not knowing what happiness is.
What do you always eat? Gummy bears
What was your best and worst subject in school? My best was math. I never really had a worst.
What's your least favorite food? There is no such thing. I learned to appreciate food when I first started working and had barely any money to eat. Anything edible is welcome my way.
When are you in the best mood? I always try to be in the best mood, So I'd say 24/7. It's hard to get me mad.
Who do you admire most in the world? My parents, and I've always looked up to David Beckham.
What's your favorite smell? Freshly baked bread.
What's your greatest fear? Being alone
Any secret talents?  I have a few, but only certain people will find out those
Where do you think you'll retire? In my grave. No retiring for me.
The definition of happiness is… Unknown.
What sport do you suck at? A friend once told me that I'm a Jack of all trades and master of nothing.
Where do you think you'll be in 10 years? Hopefully with a beautiful wife and kids in search of that happiness.
Who are your favorite female models? Those who have personality, and are fun and beautiful. Candice Swanepoel, Abbey Lee Kershaw, and Barbara Palvin, to mention a few.
How would you describe your current state of mind? Peaceful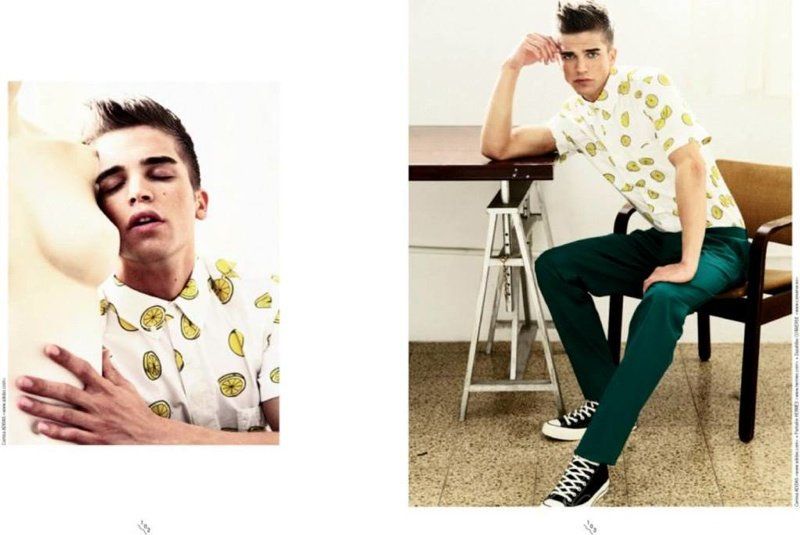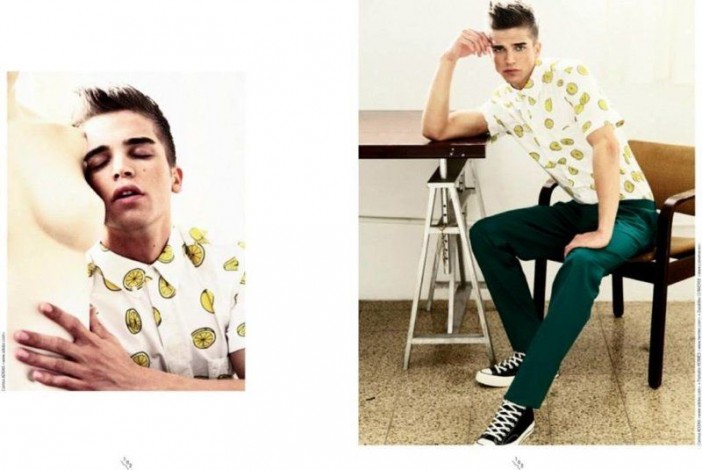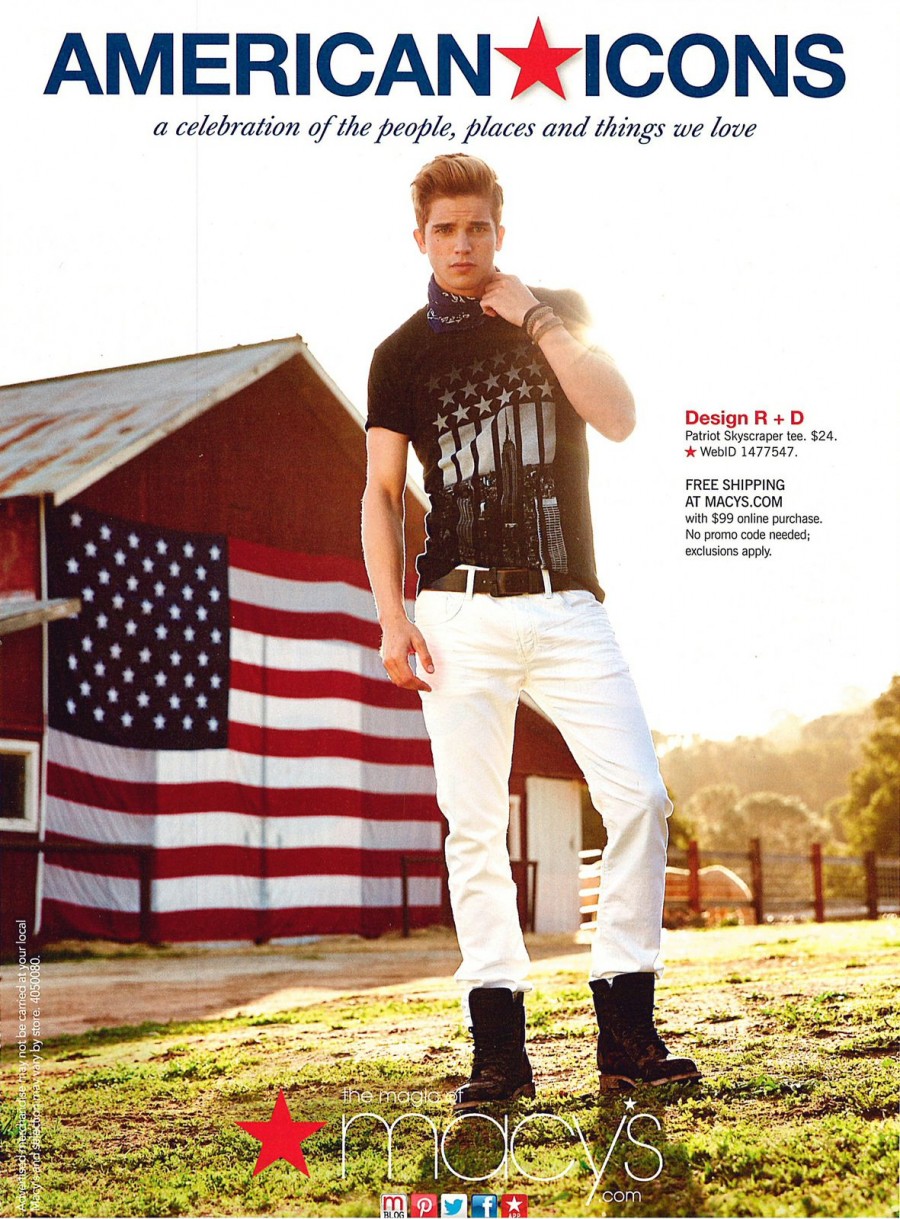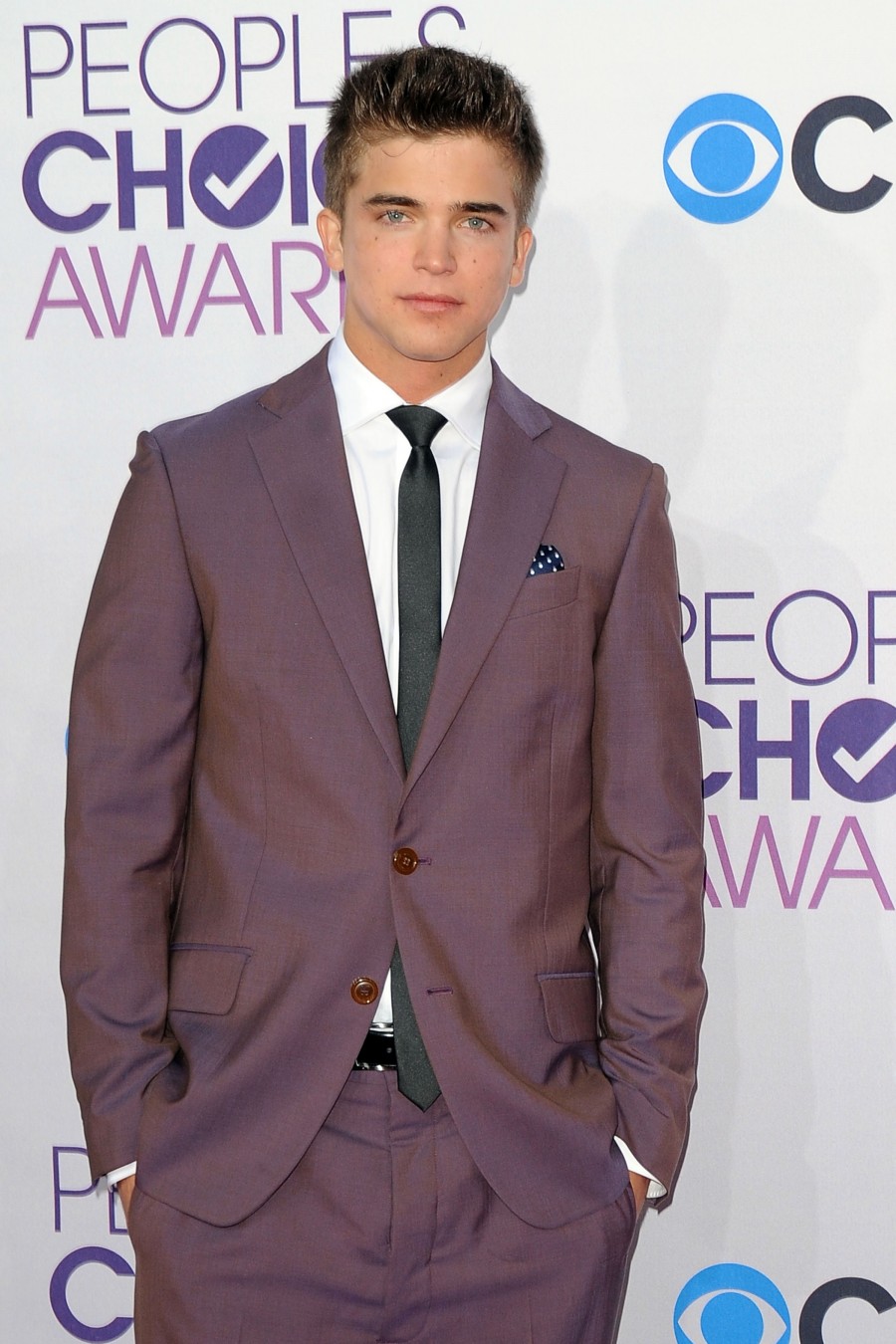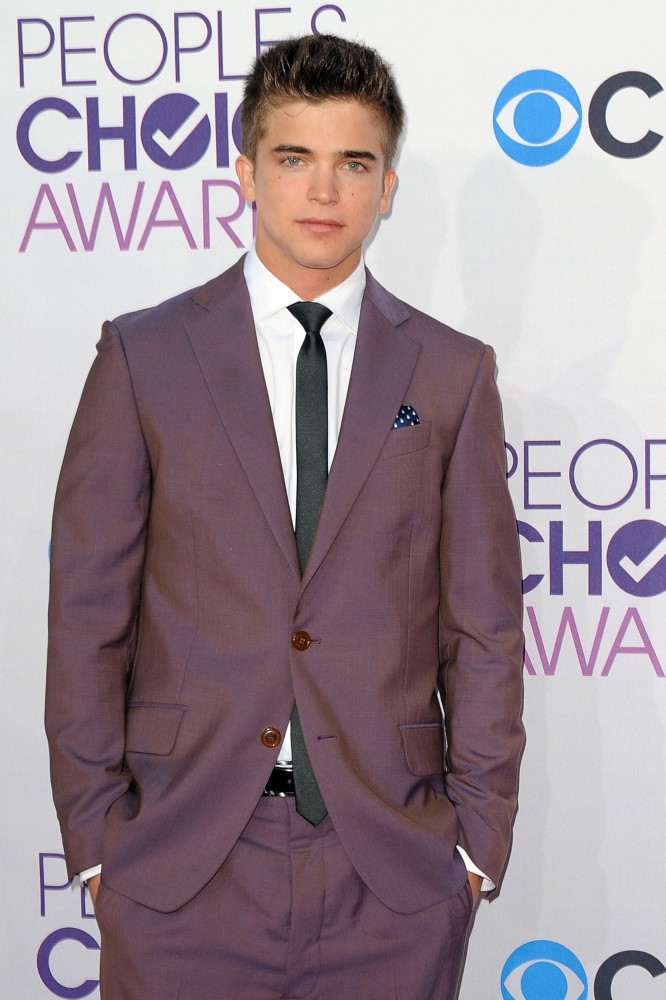 Photo credits:
TOP  Sebastian Troncoso
El Pais Semanal

Juanjo Molina

Macy's

Patrick McMullan