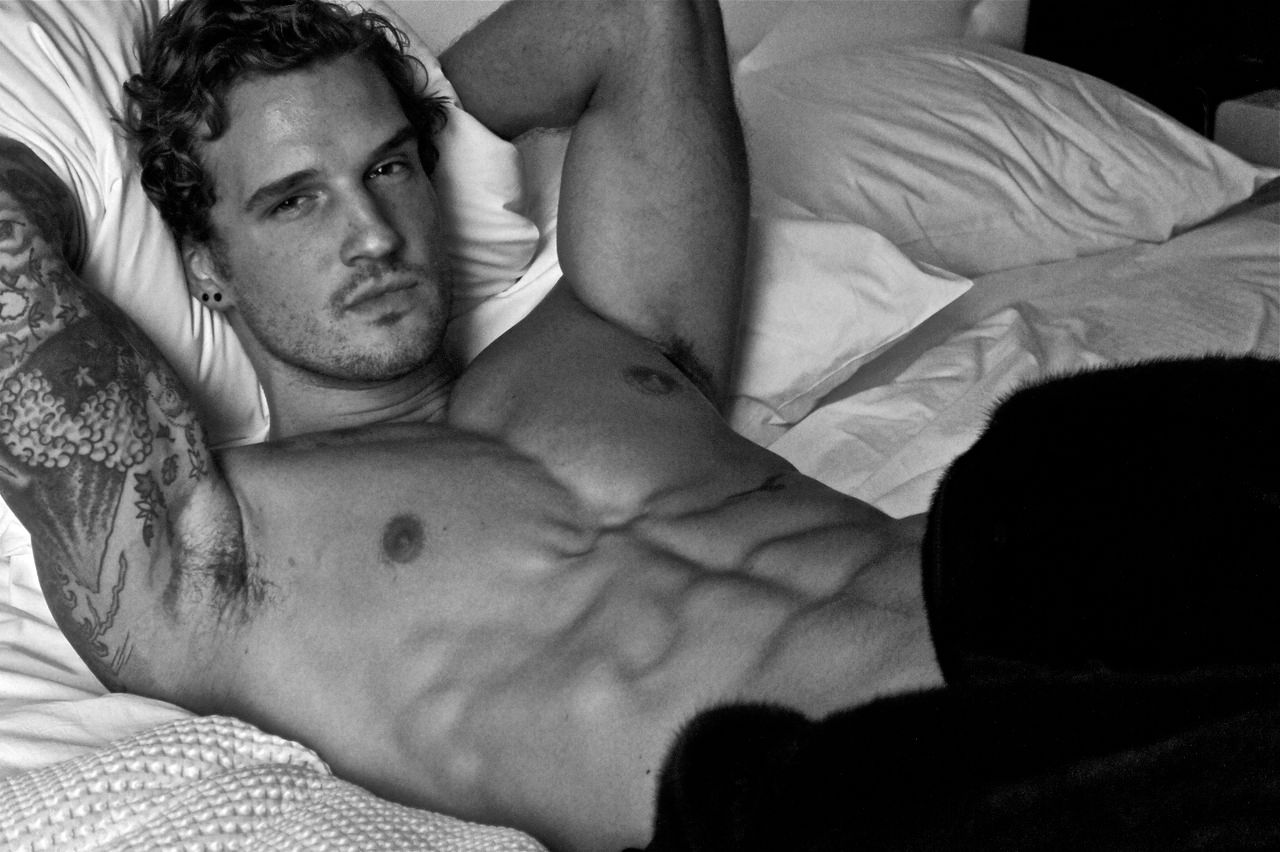 You might know Parker Hurley from our recent story where he took him to an art class to paint a male nude, but hopefully you're more familiar with his work for Gap, Mr Turk, GQ, Nike, Men's Health, and on and on. Lest we forget he was named People magazine's Sexiest Model of 2014 with a tribute from the editors of Out.com supporting this idea. We can also attest to the fact that he's a total sweetheart and talented artist. This week he's the latest male mod to answer our deeeeep questions as we wind down the week. Meet Parker!

Current City: New York City
First modeling job: The first time I ever got paid to model was in Philadelphia for a personal training and supplement company. They chopped off my body from the waist down. I was a floating torso holding a bottle of protein powder.
When are you in your best mood? Towards the end of a workout or after an intense yoga class.
What's your greatest fear? Being immobilized.
Favorite smell: The ocean.
What do you get nostalgic about? The ocean, specifically the sound of seagulls.
What's the last thing you cooked? Banana flax cashew-butter pancakes.
Favorite female models:  I don't know many, but Carolin Galler is the new Marilyn Monroe and Christina Santini is one of the sexiest creatures on the planet.
How do you like your coffee? Cheap and strong. Vietnamese coffee with a little condensed milk is probably my favorite.
What's your drink of choice? Water or a fresh coconut, preferably from Thailand.
What movies have you watched recently? Birdman and I loved it. I'm a huge Batman fan, so I thought it was brilliant to see a different kind of superhero film with one of the pioneers in the genre, Michael Keaton. The concept, the comedy, the tragedy, it was such a smart, fresh movie.
What movie could you watch again and again? Lord of the Rings
How many hours of TV do you watch a week? Right now, zero. I'm busy reading, writing, and training.
Where are we least likely to find you? In a spin class.
What's your favorite hour of the day? Whenever I'm training.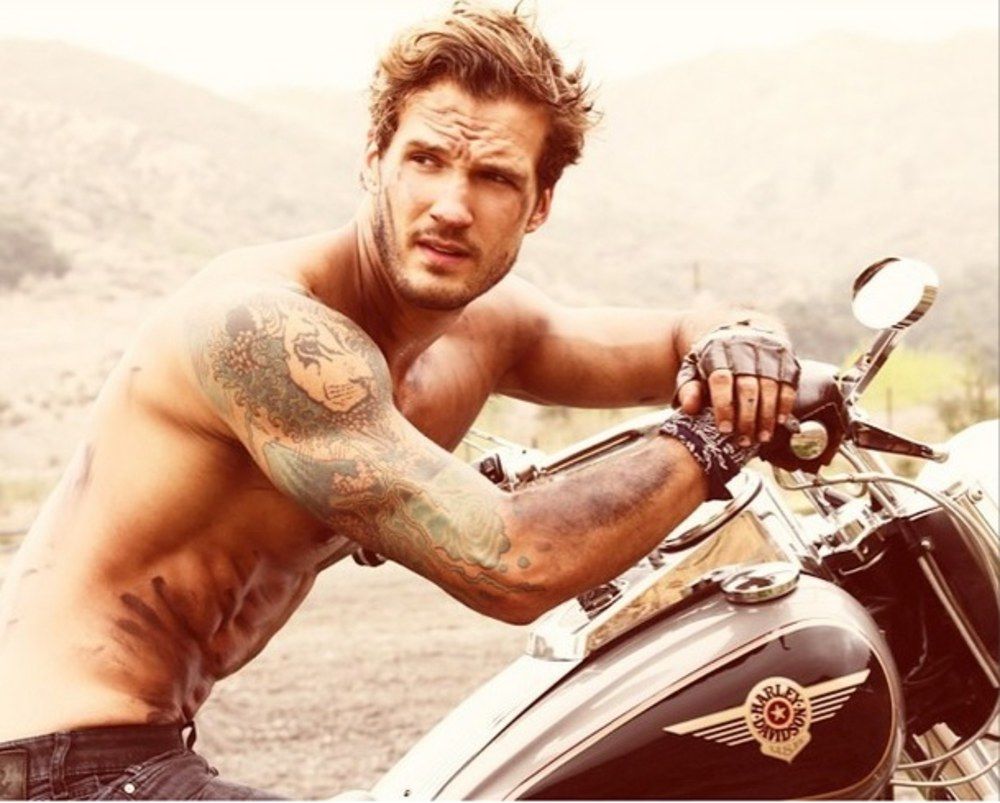 What we be surprised to know about you? I've created over a dozen original stuffed animals.
Who would you like to meet? My grandfather.
What's on your bucket list? Finish my first novel so I can travel back to Thailand to begin the second.
Where are we likely to catch you on a Saturday night? Dinner with my girlfriend, then studying for yoga teacher training.
How old do you feel at heart? It depends on who I'm with. When I'm with children, I try to match their hearts, beat for beat. On the other end of the spectrum, if I'm around older adults, I try to open myself to match a heart full of life experience.
Who would you consider your mentor? A younger, freer version of my father.
What's your 10-year plan? Travel the world as a model and artist, become an accomplished writer, create a stylish functional athletic wear line, make toys that support children in third world countries, host a travel show that shows young people how to backpack on a budget and stay in shape, change the world of tattoos, and become a father.
How would your family describe you? Driven. Risky. Fearless. Wild. Sensitive. Temperamental. Hungry. Loving. Stubborn. Inspiring. Adventurous.
Current state of mind? Expansive.