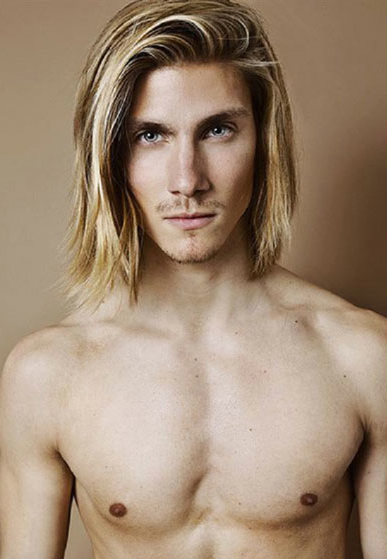 Soul Artist Managment's Dorian Reeves seems to be having a moment this summer, with appearances in July's Vogue Italia shot by Steven Meisel and a W mag cameo lensed by Steven Klein. We even spotted him on the jet to Vienna's Life Ball a few weeks ago. We sent Reeves some very Daily questions as we begin our new series of asking males mods the deeeep questions in life. What's his nickname? How's his cooking? Who changed his world?  (P.S. Please pass this on to Carolyn Murphy!) 
Name: Dorian Reeves
Hometown: Edmonton, Alberta, Canada
Current City: New York City
Single/Married/Dating? Single
Nickname: Duri
Where You've Seen Me: CK One Red Edition fragrance. Vogue Italia July 2013, July 2014
What were you like as a kid in a word…Exuberant
What's your guilty pleasure? Chewing gum
How often do you call your Mom? Three times a week
What's your number one fitness tip? It all starts in the kitchen
How many times do you go on Instagram every day? About five to 10 times a day
What websites do you go to? I like checking out Models.com.
Any desire to act? Yes! It's one of my passions.
What's your speciality in the kitchen? Avocado soup
How would you describe your cooking? Vegan, green and delicious.
What facial products do you use? Moisturizer by Epicuren
Do you have a favorite female model?  Carolyn Murphy. Hopefully, future wife.
Who changed your world? Terence Kowalchuk. He's been a mentor since I was 12, and he's from the city I grew up in, Medicine Hat.
What word sums up your current state of mind? Excited
Vogue Italia July 2014 shot by Steven Meisel and styled by Karl Templer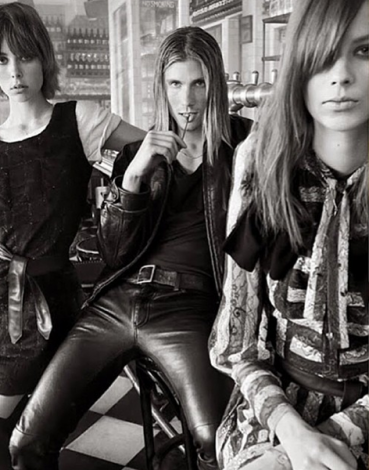 July 2013