Yes, the bone structure is insane, but we can tell you firsthand that mod Bart Grzybowski is equally charming, funny, and smart. We know, we know, but it's true. What's he done? Ralph Lauren, Chaps, Calvin Klein, and Hugo Boss, are a few brands that got a piece of Grzybowski. We sent Mr. Grzybowski some random questions and he got right back to us. Meet Soul Artist's smart Bart! 
Hometown: Middletown, CT
Current City: NYC
Instagram: BartGrzy
Single/Married/Dating?: Recently Single
Nickname: Bartek
What was your first modeling job? A*Muse runway show for Miami Fashion Week by Richie Rich, starring Pamela Anderson.
Where are we least likely to find you? Somewhere in the Midwest; I need to be near an ocean or a mountain. I couldn't imagine living on the Great Plains.
Who are your best male model buddies? Josh Upshaw and Eian Scully.
What would we be surprised to know about you? I'm allergic to coconut.
What's your guilty pleasure? I love the Philadelphia Eagles; I started going to games in college with my friend and fell in love with the team and the fans. The fans are notoriously obnoxious, but I'm trying to change that image.
What scares you? I have a fear of swimming in open water. I hate not being able to see what is swimming below you. I just feel out of place, and the thought that something can come up from the depths to snag you really freaks me out.
What do you always eat? I love mangos, and I try to eat them as much as possible. I was living the dream in Miami: my landlady would hang a bag of mangos from my door everyday that she picked from the tree in the backyard.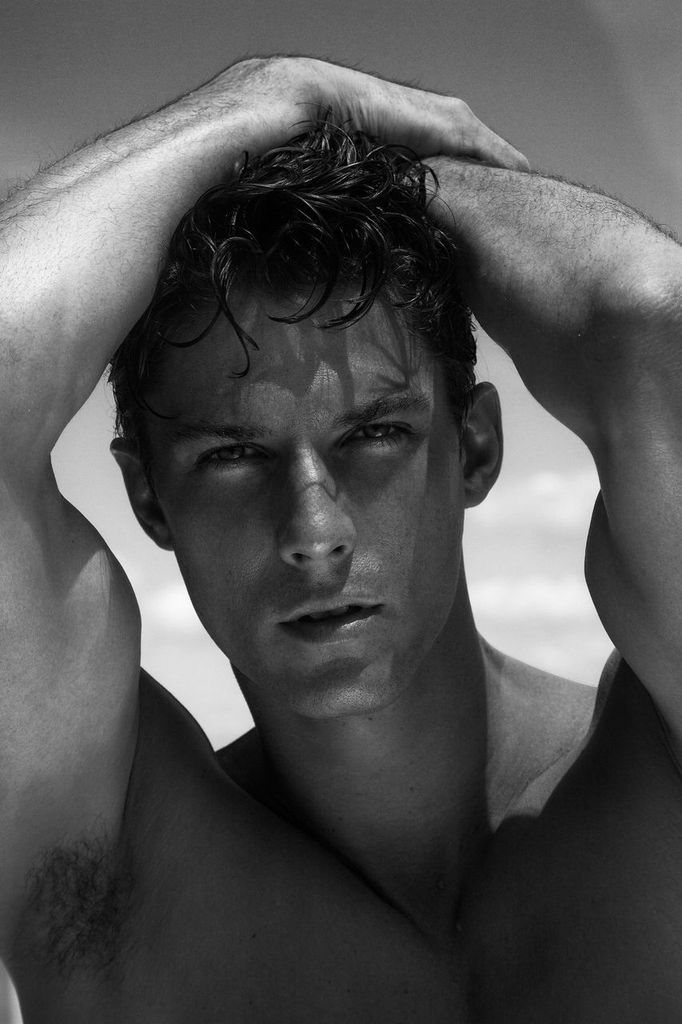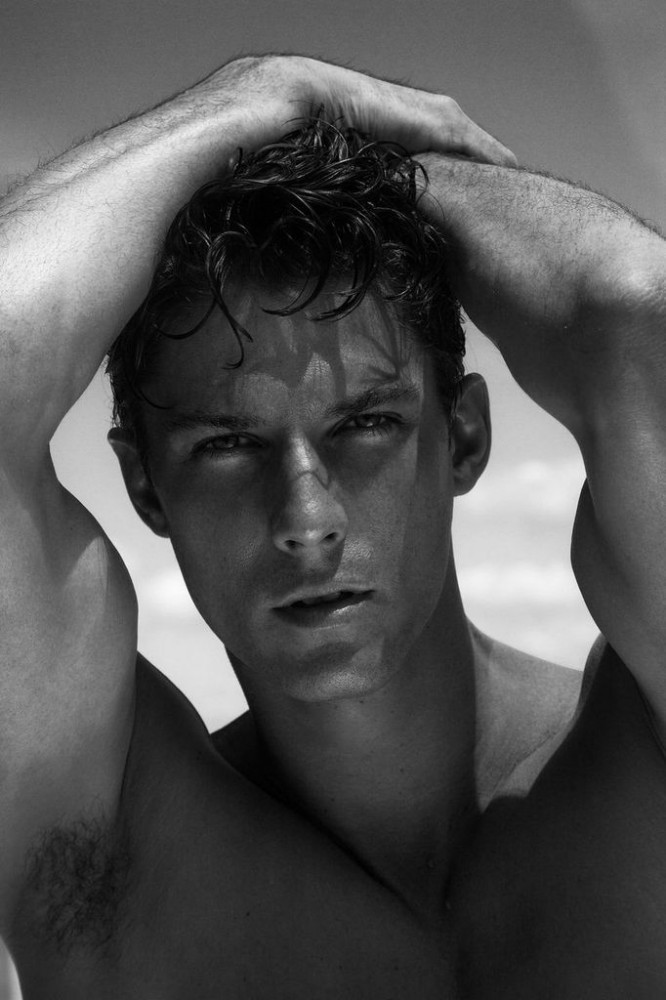 What was your best and worst subject in school? My best subject was philosophy. I'm a very inquisitive person and I like to ask deep questions. My worst subject was accounting; I just don't have the patience. I'm a big picture kind of guy, so I can't just sit there and tally things into categories all day.  I guess that's also why I always pick up the bill instead of arguing who owes what at the end of a meal. Let's just enjoy our time together instead of penny-pinching!
When are you in the best mood? I'm in the best mood when I'm in the company of friends and loved ones. I think that although it's important to have alone time, at the end of the day we all have the innate need to share our happiness with others.
Who do you admire most in the world? My parents. My dad grew up in a mining family, and my mother raised her two younger sisters since she was a teenager, because her father and mother were never around. They grew up in blue-collar families, worked very hard for everything they had, and eventually emigrated from Communist Poland to give my brother and I a better life. Despite the stress and difficulty of their lives, I've always felt loved and blessed, and for that I am grateful.
Favorite smell? Kind of embarrassing, but I really love lavender.
Greatest fear? That I've conditioned myself to be too independent. I'm a Sagittarius, which means I am an extrovert, I love my freedom, and I love to travel and explore. Sometimes I worry that in living my life the way I do, I will have missed out on the other side of things, like finding that special someone, settling down, and starting a family.
Any secret talents? I'm a great story teller; I have stories for days and love to share them. Buy me a drink and settle in, it's going to be a fun night.
What word do you say too much? I guess "Um" because I try to think about things before I speak.
Will you be buying the Apple Watch? Nope. I'm definitely not a tech guy; I try to keep things as simple as possible. "The things you own, end up owning you." – Tyler Durden, Fight Club.
Who's your fave action hero? John McClane from Die Hard. If you ask my friends, they will tell you I put my body on the line all the time. I have the scars to prove it. That's why I love Bruce Willis in Die Hard; he's a blue-collar guy dealing with the same BS that everyone else has to. But when shit hits the fan, he becomes the toughest SOB around to get the job done, even if he has to walk barefoot across broken glass to do it.
What sport do you suck at? I played almost every single sport since I was young, so I consider myself to be pretty well-rounded. But if I had to pick one, it would probably be fishing. I don't have the patience! Unless it's spear-fishing, I could do that all day.
Where do you think you'll be in 10 years? I hope to be living out west in California or Colorado, in a home that I have built myself, raising a litter of beautiful children with the love of my life.
What's your favorite thing about being in fashion? Being able to travel is a huge benefit, but I also love meeting and working with the people that make this industry what it is: open-minded, free-thinking artists that have chosen to follow their passion first and then worry about money, instead of the other way around.
Who's your favorite female model? Model that I've met: Candice Swanepoel, who's very sweet, honest, and she has a killer South African accent. Models I would like to meet: Nina Agdal and Emily Ratajkowski.
What advice would you give your 13-year-old self? Love deeply, live fully, and never take a moment of your life for granted: You may not have a second chance.
The definition of happiness is…Living fully without regret.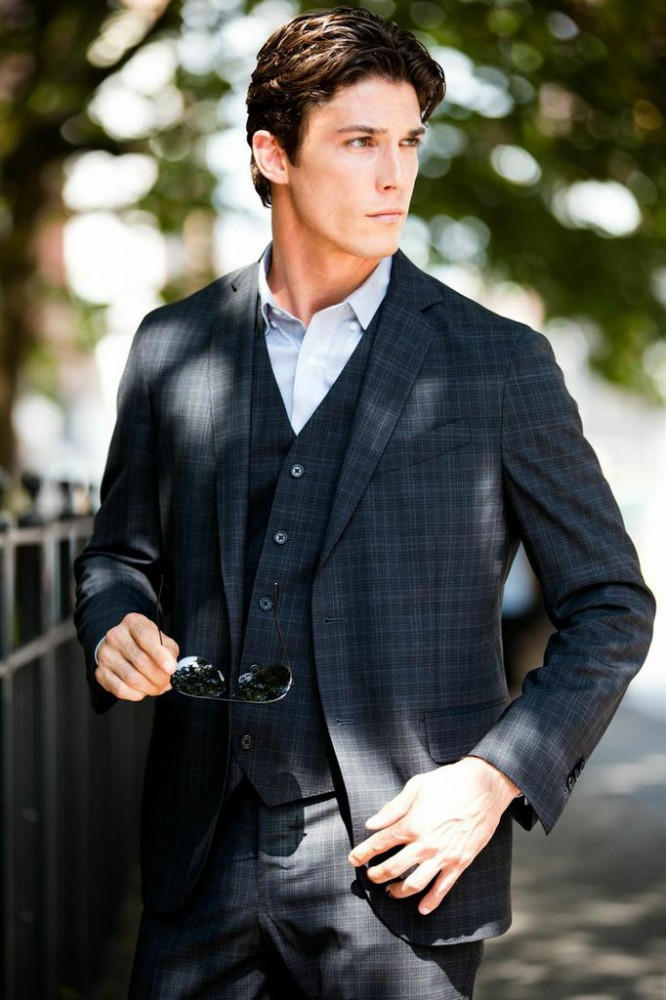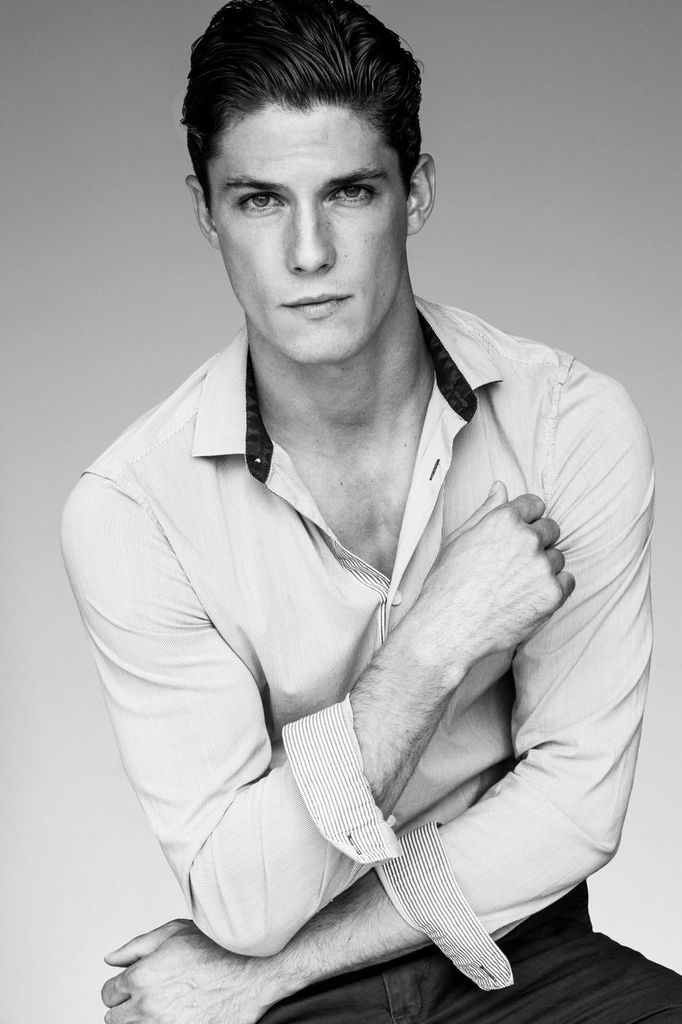 Photo Credits (top to bottom):
Alexis Adams