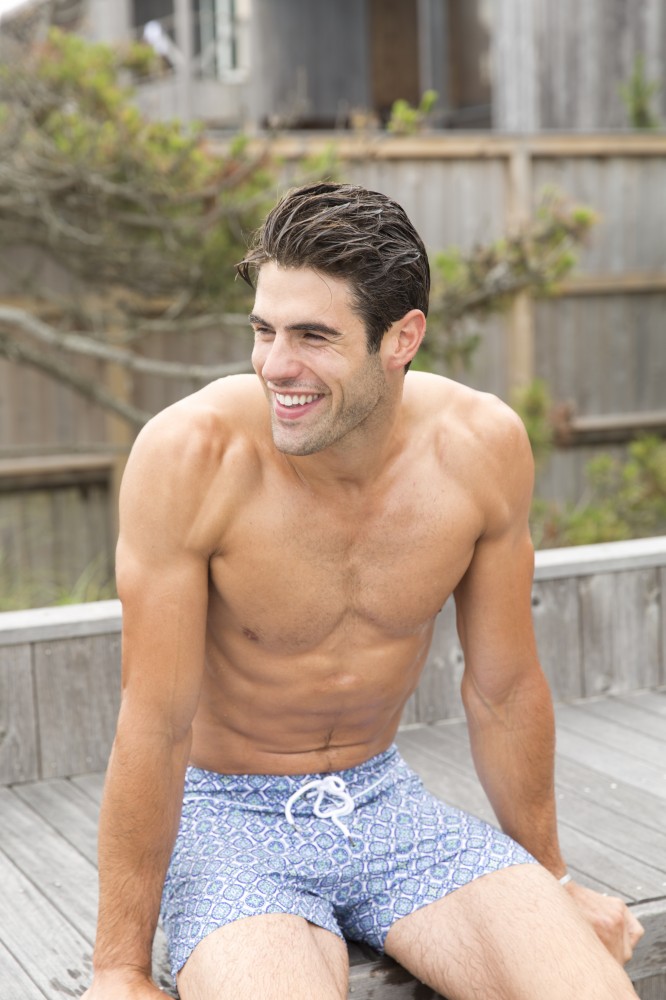 As one of the most popular male mods on the planet right now, Chad White is as sweet as he is gorgeous. This recently turned 30 guy also has some major wit and charm as you'll read in the latest installment of 'Male Model Moments.' You know him from his work for  Dolce & Gabbana ("Domenico and Stefano have always been so awesome to me," he tells us) and DSquared ("The twins are two of my favorites for sure"). And let's not forget his work with Giorgio Armani, Hugo Boss, Ralph Lauren, and Nautica. Our fave recent work with Chad is Michael Bastian's lookbook for his Spring 2015 collection. Male mags love him too, with editorials in Vogue Hommes, Interview,  Maxim Italia, DETAILS, and L'Uomo Vogue, to name a few. You get it it, we get it, so so let's get the 411 on Mr. Chad White… 
Hometown: Portland, Oregon
Current City: NYC
Single/Married/Dating?  Single
Nickname: Chaddycakes. Can't remember who exactly is responsible but it just stuck.
What were you like as a kid in a word: A goof.
What's your guilty pleasure? Billy's Bakery. All the way.
How often do you call your Mom? I speak to my family as often as possible. Being on opposite ends of the country makes it difficult sometimes
What's your number one fitness tip? Just get out there. I don't think I've ever said, "Man, I really regret that workout".
Who is your biggest fan? My family
Where would you like to retire? Give me a beach and I'll be happy.
How many times do you go on Instagram every day? Ballpark or rough estimate? Pretty frequently. Adding it to the list of guilty pleasures.
Do you read the comments?  Whenever I have the chance, I do. I appreciate everyone's support and some provide a good amount of comedic relief to a hectic day.
What websites do you go to? Besides Instagram? Models.com, GQ.com…and of course Fashion Week Daily. [Editors note: Thank you, sir.]
Any desire to act? Absolutely! It's something that has peaked my interest quite a bit lately.
How many times have you watched Zoolander? I'd say too many times, but I know that's not possible.
What quote do you live by?  I have quite a few, but one of my personal favorites came from one of my teachers – Mr. Freemark. He stuck a post-it note on my desk while I was sleeping during class that said "A wise youth makes hay while the sun shines, but what a shame to see a lad sleep away his hour of opportunity." It definitely woke me up.
What's your specialty in the kitchen?  I can cook up a mean frittata.
What facial products do you use?  I'm pretty straightforward and simple when it comes to products. Eating right is the best thing you can do for your skin. I also swear by Aqua Velva after-shave.
What's the secret to great skin? Put quality in and you'll definitely get quality out. The cleaner your food is, the better your skin will look.
Do you have a favorite female model? Oh, geez. There are so many that I admire and follow as their careers progress. Do I really have to pick a favorite?  
When's the last time you were scared and why? My dog [Batman] was recently attacked when staying the weekend at a doggy day care. It was pretty scary having something happen to someone who means so much to me. He's recovered like a champ.

What word sums up your current state of mind?  Happy!

NEXT WEEK WE'LL HAVE ALL OF THE DETAILS ON CHAD'S RECENT BIRTHDAY BLOWOUT IN FIRE ISLAND. COME BACK TO FASHIONWEEKDAILY.COM FOR AN ISLAND ADVENTURE WITH THE SOUL ARTIST MANAGEMENT GANG.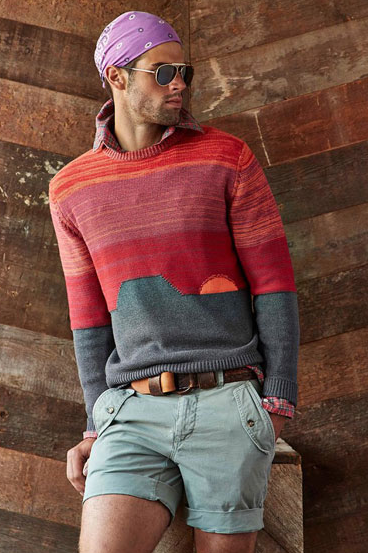 One of Chad's looks for Michael Bastian's 2015 Spring collection.
He keeps his name on his chest for security reasons.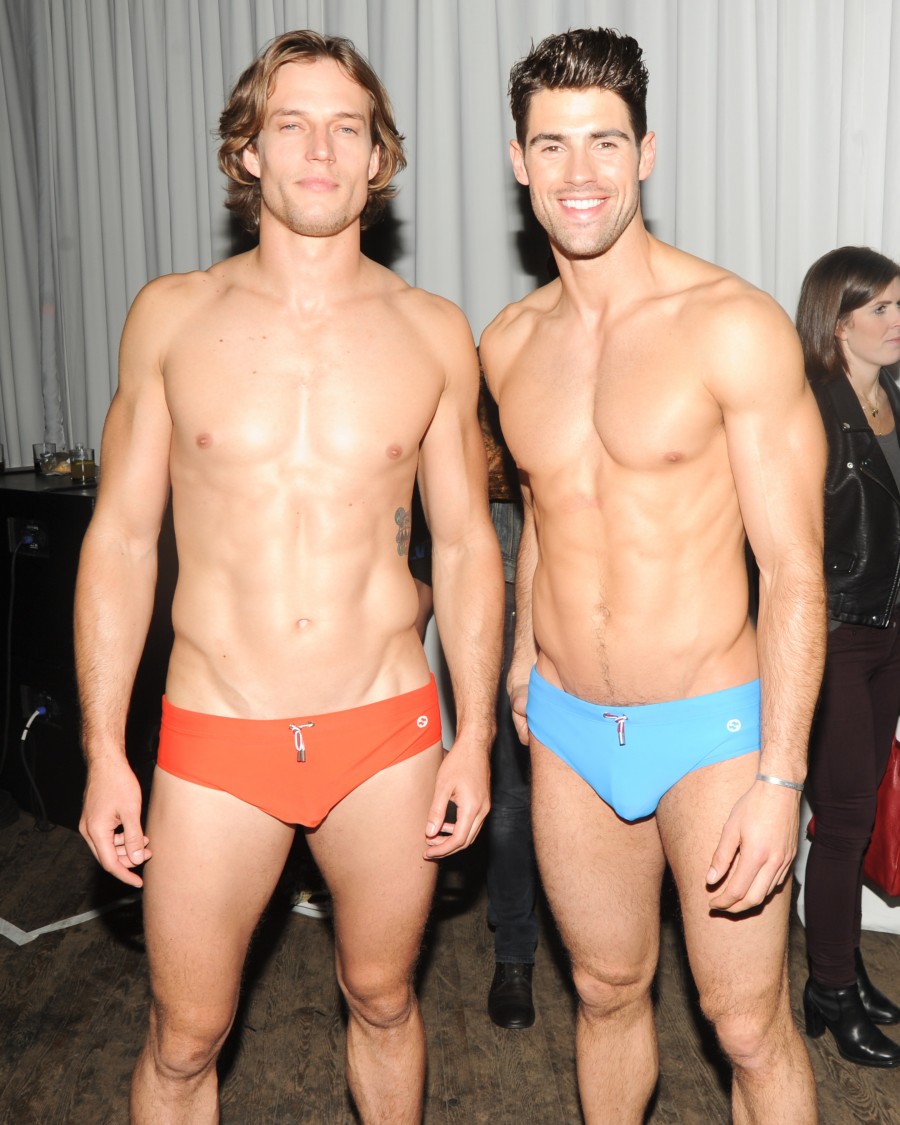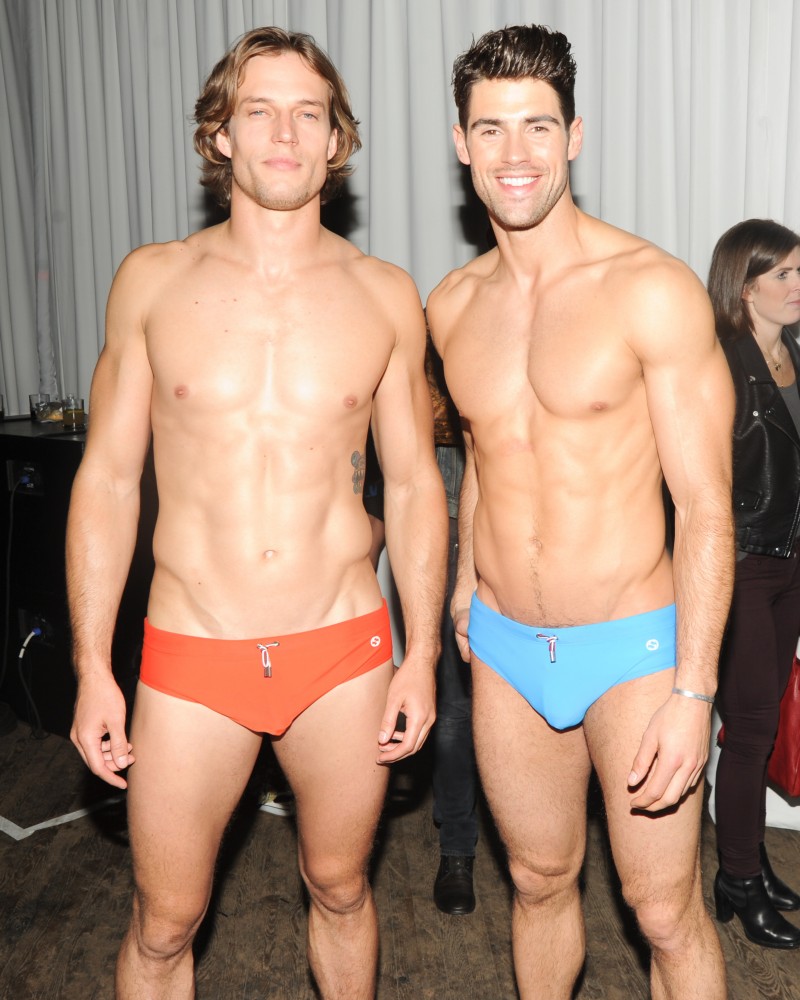 He's cool with doing charity! He recently walked for Jeffrey Cares with David Genat (Photo: BFA)
.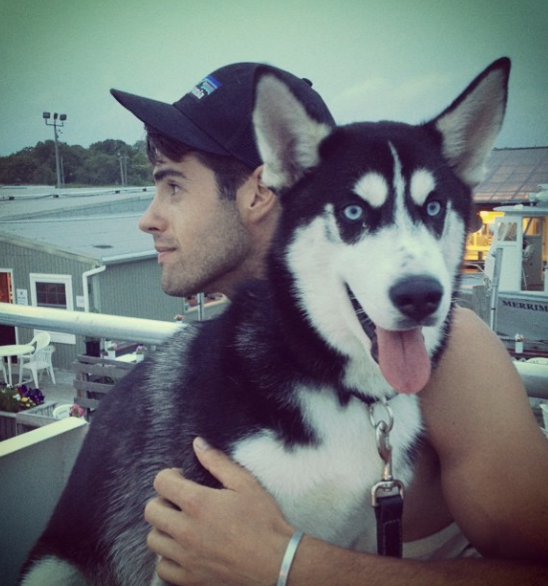 He's a loving rescue dog owner! And a proud American…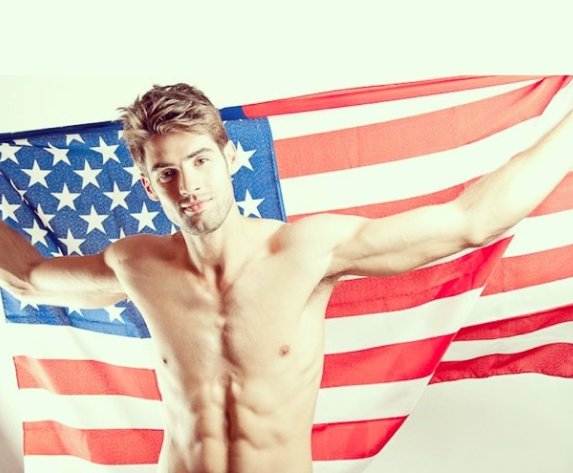 and finally…Will you accept Chad's rose?
Photo: Giorgio Niro