Italians have been making fine perfumes for centuries and the traditions, skills, and even some of the original formulas that, for centuries, made their perfumes famous the world over are alive and well today in Venice, Florence, and beyond. At a time when most fragrances are made by a handful of multi-national conglomerates, there is something truly special about perfumes and colognes made in Italy by Italians.
1. Tuberosa Eau de Parfum by Carthusia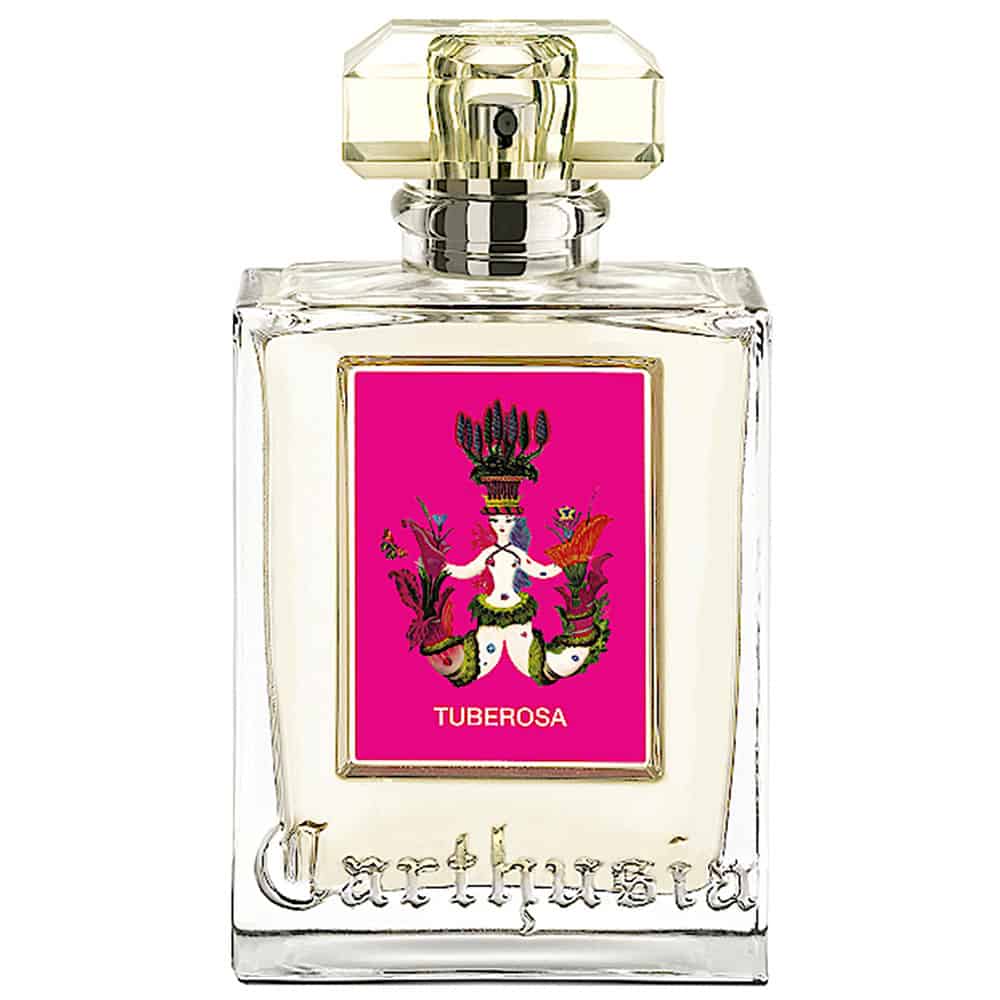 Tuberosa Eau de Parfum, CARTHUSIA (Available at C.O.Bigelow), $80
Created exclusively for Carthusia by award-winning master perfumer Luca Maffei, Tuberosa blends its namesake with plum, ylang-ylang, and cinnamon, and warmer base notes of vetiver, vanilla, ambroxan, and musk.
About the Brand: Based in Capri, Carthusia products are made by hand on the island using local ingredients whenever possible. The brand began in earnest in 1948, but traces it's origins all the way back to 1380 when, according to legend, the father prior of the Carthusian Monastery of St. James, taken by surprise at the news that Queen Joan of Anjou was coming to Capri, picked a bouquet of the most beautiful flowers on the island; these remained in the same water for three days and, as he went to throw them away, the prior noticed that the had acquired a mysterious fragrance. That water, so the story goes, became the first perfume of Capri.
2. Ambra by Acqua di Parma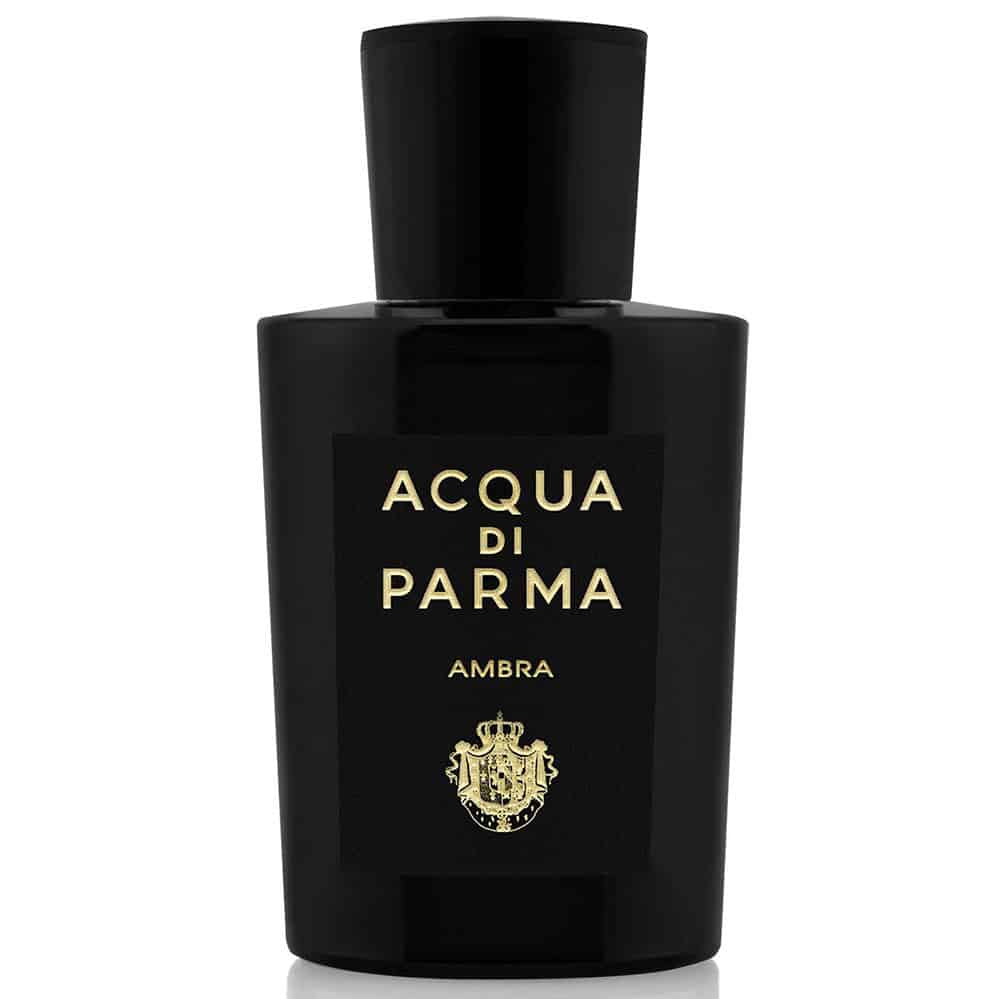 Ambra, ACQUA DI PARMA (Available at Neiman Marcus), $270
"Ambra" refers to ambergris, a natural ingredient created by marine mammals and a key component in luxury perfumes. Floating for years along ocean currents, ambergris is eventually deposited on the shore, where it crystallizes and solidifies. Almost impossible to find because of its unique formation, ambergris is most often harvested from the shores of the Baltic Sea, Normandy, and England, and as far away as Madagascar and Japan.
In the 13th century, Marco Polo brought Ambergris home along the Silk Road to Venice, where the master perfume makers, fascinated by its warm, pungent scents, added it in very small doses (given its great value) to perfumes intended for the nobility. Even today, this natural essence is among the most valuable and sought-after ingredients in luxury perfume production. Master perfume makers highly value the ingredient for its special salty, musky, and damp-earth scents, which make it an intense, sensual component to many popular perfumes.
About the Brand: Acqua di Parma was founded by Italian baron Carlo Magnani in 1916. Inspired by his travels to cultural epicenters: Paris, London, and New York, Magnani create his first fragrance, Colonia, which the company still produces today. Acqua di Parma's latest capsule collection, Signatures of the Sun, of which Ambra (above) is one of eight fragrances, uses Colonia as its base, filtering the the scents of exotic woods, leather, vanilla, and, of course, ambergris, through the brand's signature perfume to bring these extra special ingredients to light. All Acqua di Parma products are made in Italy by experienced and highly skilled craftspeople.
3. Verde Erba I by Storie Veneziane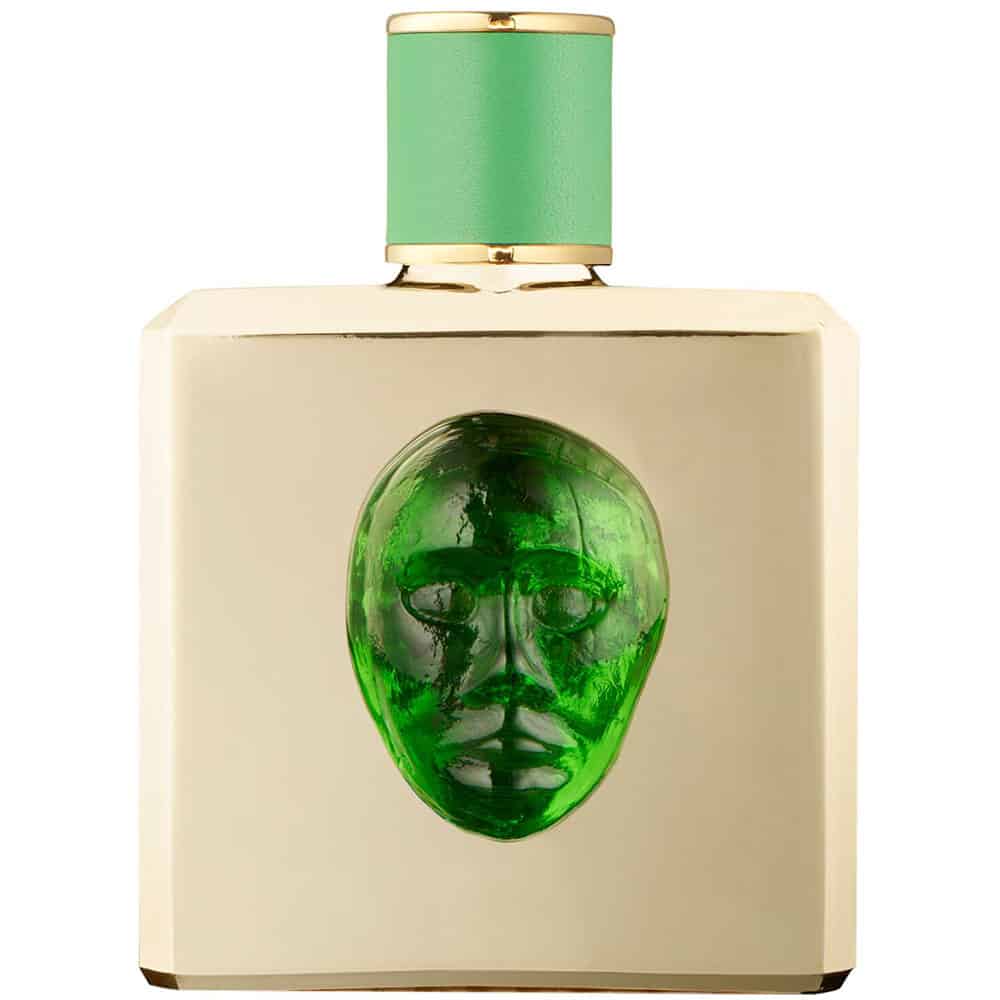 Verde Erba I, STORIE VENEZIANE (Available in-store at Saks Fifth Avenue NYC and at the Spa Valmont at Hotel Plaza Athénée in New York City), $420
Fresh and delicate, Verde Erba I is meant to evoke the crisp, clear air of daybreak in Venice. This springtime bouquet is a combination of lilac and vanilla with essence of papyrus providing a woody, spicy, and leathery base.
About the Brand: Based in Venice and inspired by the scents of the city and its surrounding environs, Storie Veneziane fragrances are the perfume equivalent of fine jewelry. There are five scents in total, each featuring a different colored Murano glass face set, like a jewel, in a golden bottle.
4. Sirens & Sailors by Jusbox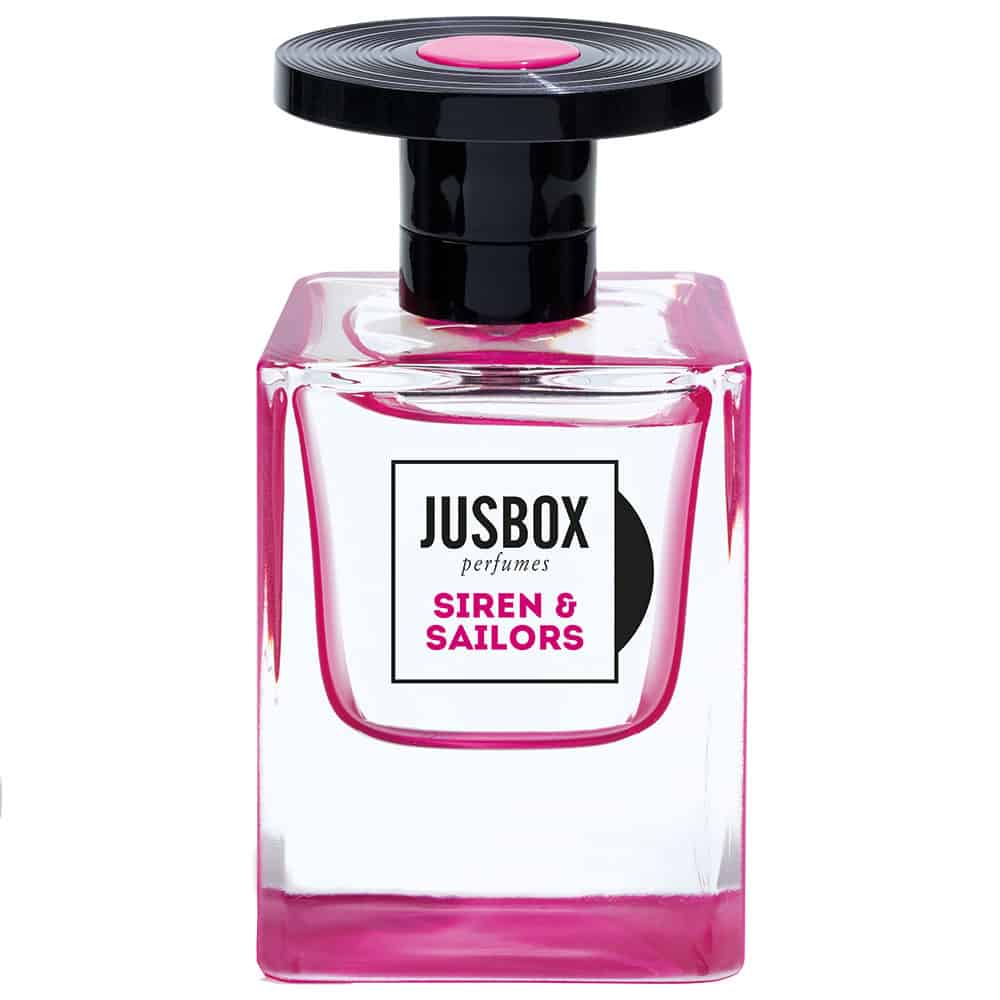 Sirens & Sailors, JUSBOX (Also Available in-store at 10 Corso Como in NYC), $190
Inspired by Camden Town in London and the music of the late Amy Winehouse, Sirens & Sailors blends bergamot, peach, and osmanthus with rose essenital LMR, rum absolute, whiskey accord, patchouli, vanilla, suede, and musk for a fragrance that is warm, feminine and sensual.
About the Brand: Jusbox perfumes are made in Italy and inspired by the common language of fragrance and music: notes. "The perfumer, just like the musician, plays notes and accords to compose superb and touching harmonies," says the brand. "Sometimes the language of perfumery may appear difficult and hard to decode and this is why Jusbox makes use of the language of music, usually more familiar, in order to make everyone clearly understand the true essence of its perfumes."
Everything in the world of Jusbox is inspired by music, even the packaging. The bottle is 78 ml, in homage to the first phonographic disc, which was 78 rpm. On its top, the cap celebrates the most well known auditory mean in the history of music: the vinyl record. The rigid soft touch box is similar as shape and opening to a CD box and inside you will find a leaflet that explains the inspiration and mood of each perfume, like the liner notes inside a CD jewel case. .
5. Idillio by Acca Kappa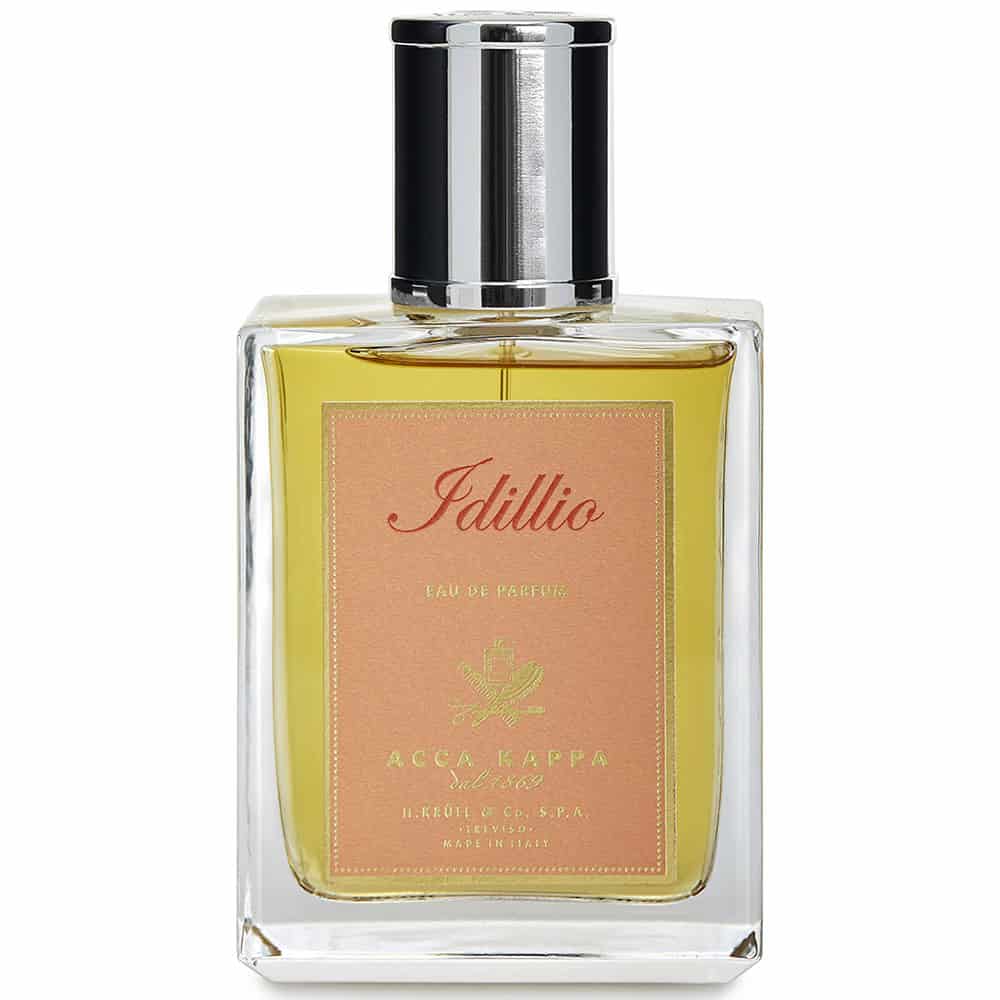 Created in 2016, Idilio is a delicate blend of aromatic flowers found in Italian gardena dn the essence of herbs and woods found in the Mediterranean. The scent features top notes of sage, rose, and chamomile, heart notes of patchouli, cedar, sandal wood, and amber wood, and base notes of vanilla, amber, musk, tonka bean, and leather.
About the Brand: ACCA KAPPA is celebrating their 150th anniversary this year.  Founded in 1869, in Treviso, Italy, ACCA KAPPA is renowned across the country for their fragrances, hair brushes, body care, and wellness products. Inspired by flowers and plants found in lush Italian gardens, this family-owned business takes pride in its green philosophy and environmental approach.
6. But Not Today by UNUM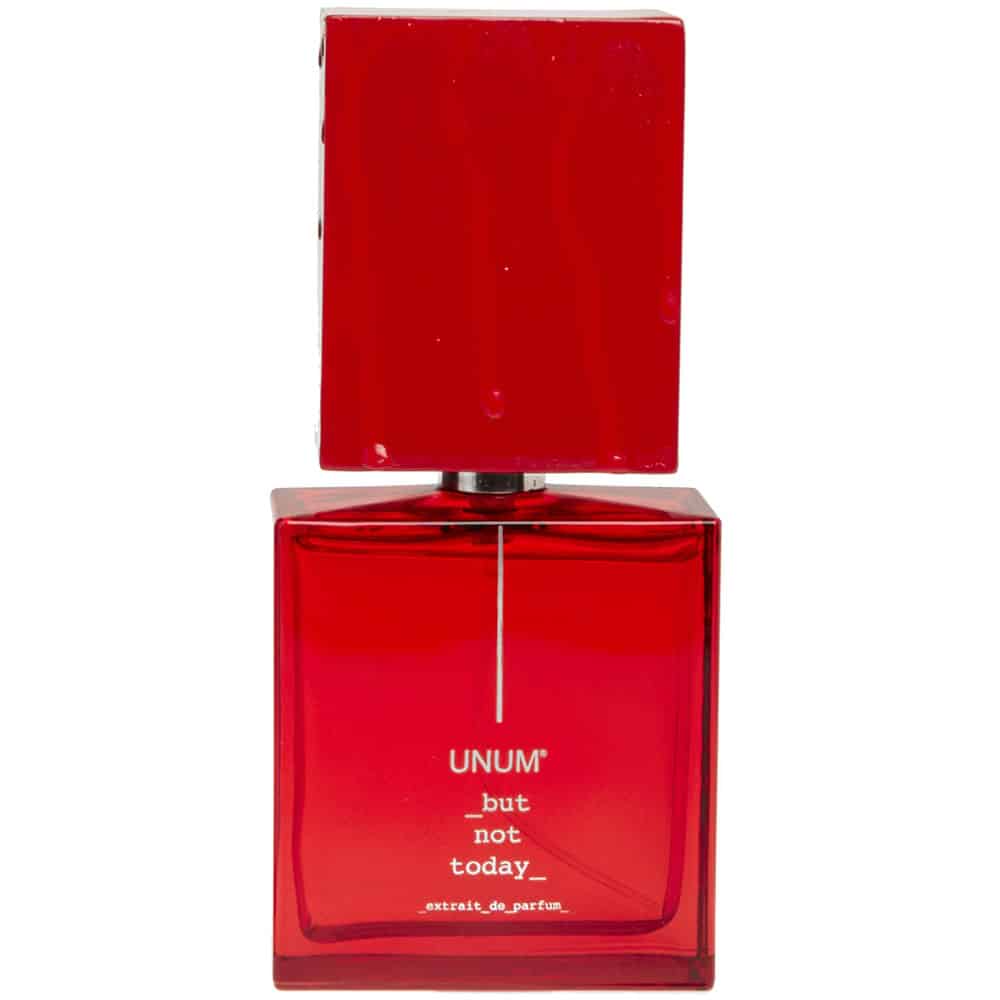 But Not Today, UNUM (Available at Luckyscent.com), $240
The fragrance is named for that moment in "Silence of the Lambs" when Dr. Hannibal Lecter sniffs FBI agent Clarice Starling and leers, "You use Evian skin cream and sometimes you wear L'Air du Temps, but not today." Creepy, right? But also kind of cool. The fragrance mixes metal, lily, jasmine, leather, castoreum, carnation, and animal notes for a scent that is interesting and a bit strange as opposed to purely pretty.
About the Brand: Founded in Italy in 2013 by Filippo Sorcinelli, the brand is pretty mysterious and seems to be equal parts perfume house, art project, and philosophical exploration.
7. Acqua di Santa Maria Novella Profumo by Santa Maria Novella
Acqua di Santa Maria Novella Profumo, SANTA MARIA NOVELLA, $125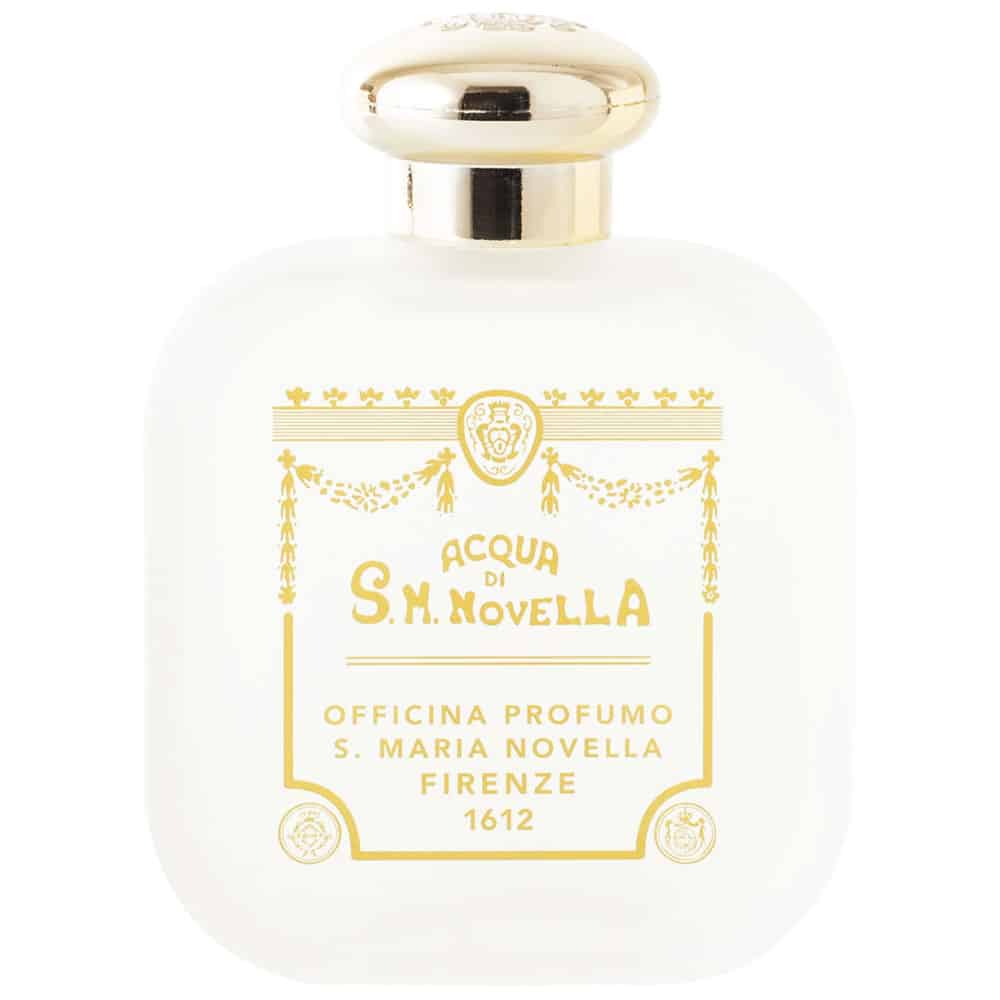 Acqua di S.M.Novella is Officina Profumo Farmaceutica di Santa Maria Novella's oldest fragrance. It is the perfume that Caterina de' Medici commissioned the Dominican monks to create in 1533, and she took it with her to France when she married Enrico di Valois. It is a bouquet of fresh citrus notes with a base of Calabrian bergamot. The mold for the bottle is reminiscent of the glass bottles Officina has used over the last two centuries of its history and it is used for all the other Santa Maria Novella colognes which have been created subsequently.
About the Brand: Santa Maria Novella traces its history all the way back to 1221 when Dominican friars, arriving in Florence, built their monastery just outside the city gate. Shortly afterwards, they began to study and experiment with herbs grown in their gardens next to the monastery. The medicines, balms and ointments they created were at first intended only for the monastery's small infirmary, used to keep the friars and members of the community in good health, but in 1612 the monk Fra Angiolo Marchissi opened the pharmacy to the public. The Grand Duke of Tuscany, was so impressed by the quality of their products that he granted them the title of "His Royal Highness's firm." What followed was 400 years of uninterrupted business. Raw materials of the highest quality are still used and the artisanal procedures of the founding apothecaries still followed, albeit with the help of modern technology and state of the art equipment.
Subscribe to our newsletter and follow us on Facebook  and Instagram to stay up to date on all the latest fashion news and juicy industry gossip.