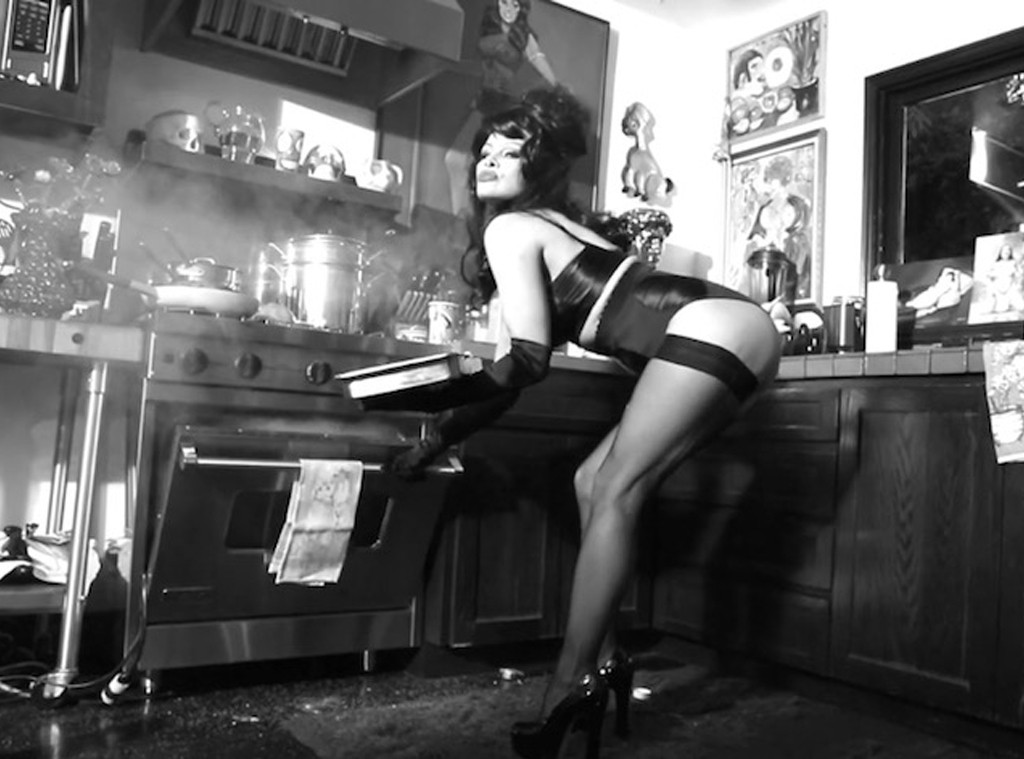 It's not the holidays without LOVE magazine's annual advent calendar, which is slowly giving fans a glimpse of things to come later this month. Today, the mag released a photo of Pamela Anderson cooking a vegan cake in her kitchen wearing black lingerie, high heels, and a wig from the Amy Winehouse collection (as one does). The former Baywatch star—looking pretty hot at 48—is also seen dancing and smoking while cooking in the photo's accompanying video. What does it all mean? Why ask why?
Yesterday, it was Gigi Hadid's turn to strip down for the camera and dance to Raw Silk's 1982 jam "Do It To The Music." (It's worth watching if only to hear this disco classic again.)
And lest we forget Kendall Jenner, who kicked things off this week wearing a shark costume (!!!!!) and reenacting the shower scene from the Hitchcock classic Psycho. The videos were styled by LOVE's executive fashion director Anthony Unwin and Ryan Hastings, with creative direction by Jonny Lu. This year the LOVE Video Advent 2015 is supported by Boucheron fine jewelry. What's not to LOVE?