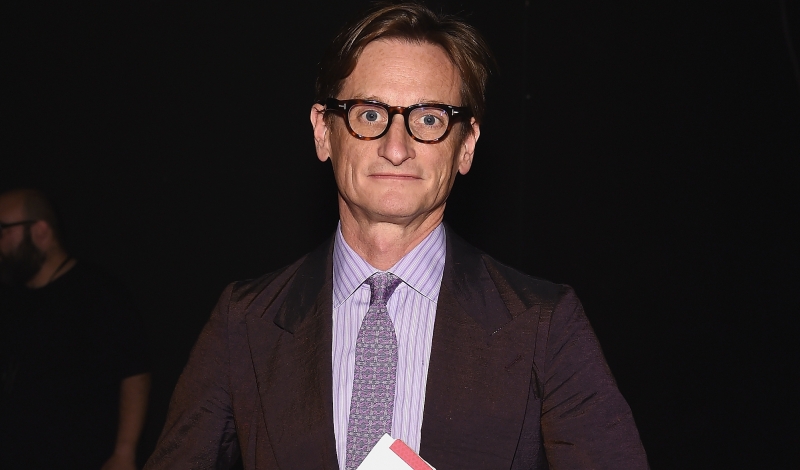 Getty Images
Live From Paris! Hamish Bowles' Haute New Acquisition
|
We spotted American Vogue's European editor-at-large Hamish Bowles perched front row at Anthony Vaccarello in Paris wearing a dapper velvet purple suit as he waited for his perennial seat mate Virginia Smith to arrive. We caught him for a few quick questions just before the show and he dished on his very chic collector's item…
What did you think of Anthony Vaccarello's Versus collection in New York?
I thought it showed he was a good match. He's always had something of that Versace spirit of daring, sexy clothes. He really tapped into the DNA of the brand.
Do you think he's poised to take on a larger label like Christopher Kane and J.W. Anderson, who've also done Versus collections? Who should he design for?
Let's see I hope so. He's got a lot of talent. I can think of a few, but I won't say!
What do you love to do in Paris?
I'm certainly going to Clingnacourt for the flea markets and to some of the auction houses. Perhaps I'll go to an exhibition or two as well, but we'll see.
Wow, do you have time for all of that?
I try to make time, but it's usually frantic race to the next show!
What do you collect?
Vintage fashion and couture.
What was the last vintage piece you bought?
A 1922 dress by Gabrielle Chanel.