Daily fave Sara Larson was out and about last night in Miami. Naturally, she was on the guest list for Jeremy Scott's now-legendary Art Basel bash. 
What happens when Jeremy Scott throws a party to celebrate Art Basel? The entire world shows up. Mix in a poolside dance floor and a torrential downpour to equal an evening equivalent to a rave in Ibiza. Upon entering last night's bash of the week at The Surf Lodge at The Hall, I'm greeted by a small art installation. Black televisions—not flat screens—are stacked in a mountainous row to create the set and pathway, with "Jeremy Scott" in black letters on top of a white, fuzzed-out screen. Soon after arriving, the rain begins to drop. I take cover and watch the empty dance floor begin to take shape. First on the scene? None other than Rose McGowan, whom I almost don't recognize with her newly-shorn head. She looks stunningly beautiful, and she's wearing a gold sequined Jeremy Scott half shirt, which looks like it was designed just for her. I make my way through the crowd and ask her what she loves about Jeremy. "Tonight is the first time I've ever spoken to him," she told me. "We've seen each other a lot in L.A. but never talked before. When I saw Jeremy, I said I'm very sorry for never speaking to you, I was very shy but I'm very proud of everything you've done and for representing L.A. I love that he's a free spirit and can do whatever the f*ck he wants to."
Nearby, I spy Geordon Nicol of the Misshapes. Known for his incredible fashion face of stone, cracks a smile when asked about Jeremy "The thing I love most about him is that it doesn't matter if it's a trend or if something is of the moment, it could be a throwback or could be the most nouveau artist you've ever seen, he doesn't care because he's all about fun," he told me. "You never know what to expect but you know whatever it is will be something positive and with the right intention." What's his favorite Jeremy Scott piece? "The shirt I'm wearing," he says, "It reminds me of a video drone. I always love his collections and think when you initially see them you don't automatically think, oh I'll wear that in my immediate wardrobe, but you will always find a piece to wear. Something fun, something cool. I think that's why so many people like him, because it's not about the entire, overall experience, it's about finding the Jeremy that you really like. It always appeals to somebody."
A few boldface names spotted in Jeremyland: Paris Hilton, Pablo Olea, Jordan Daly, Jenné Lombardo, Dangerous Dan, Jahleel Weaver, MAZURBATE, Peter Brandt, Kenny Scharf, Sasha Benz, Bambi, Jeremy Kost, Peter Davis, and Cameron Silver.
Right before I bid this scene of all scenes adieu,  Jeremy is finally before me and we talk about the inspiration for his recent stroller collaboration with Cybex. "Honestly, I have so many friends who were having babies and I thought all of these cool moms shouldn't have to suffer with an ugly stroller or carrier. It's not like they need to stop being cool because they are having a baby." I mention that I have a daughter and show him a quick photo—of course, proud mom moment! He continued, "I did it for cool moms like you, actually." As he's telling me this, I feel my heart about to explode with gold sequins and rainbows. "People are very excited about it," he adds. "This is the second collection I've done with Cybex. This one is mainly all black with a lot of 'bling bling' and gold rims, a whole different vibe from the first collection." How was he as a baby? "I was a very good baby, easygoing and pretty chill." Of course! Party on…
-Sara Larson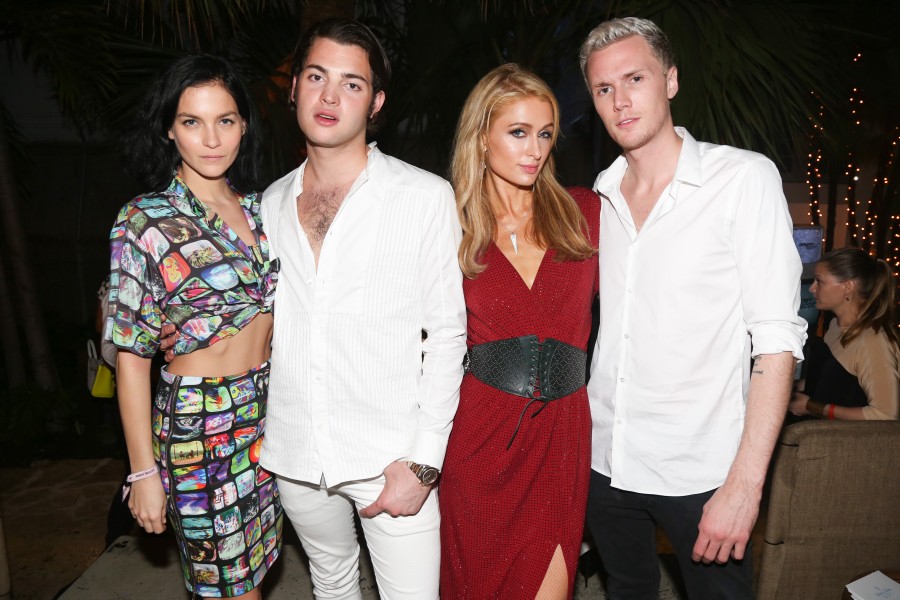 Jordan Daly Jenné Lombardo,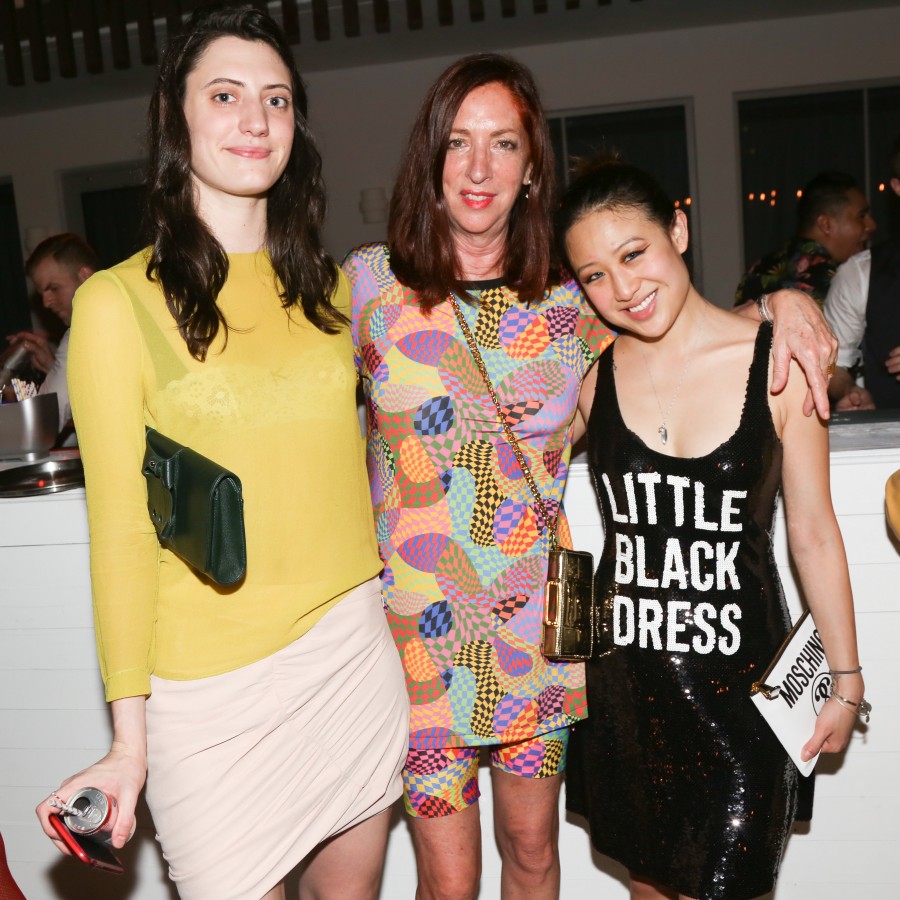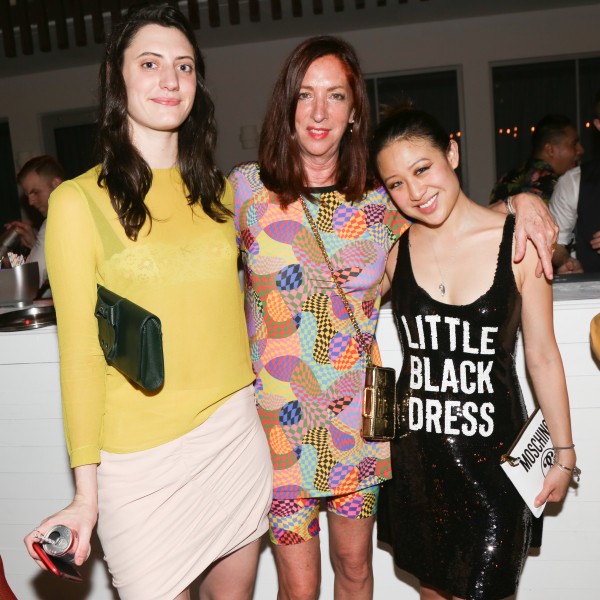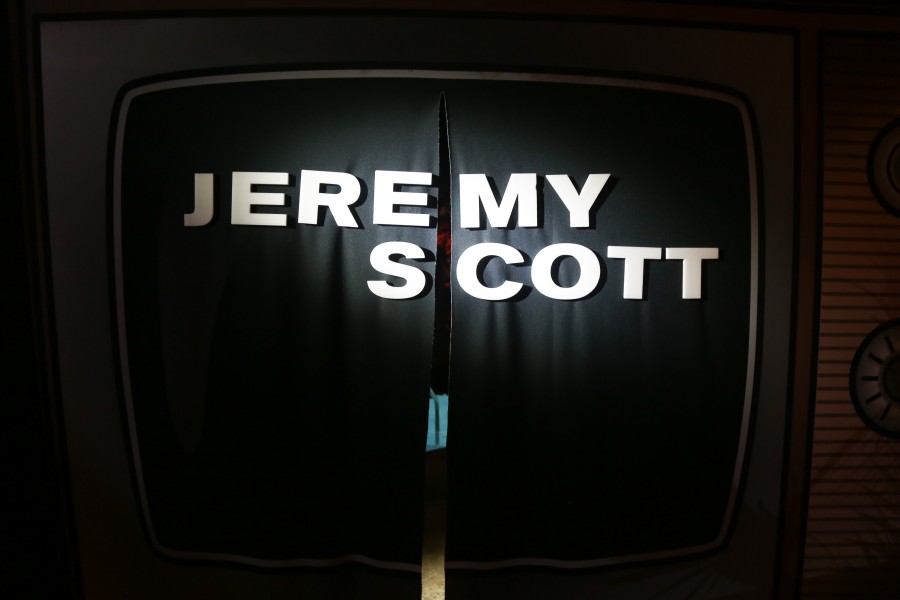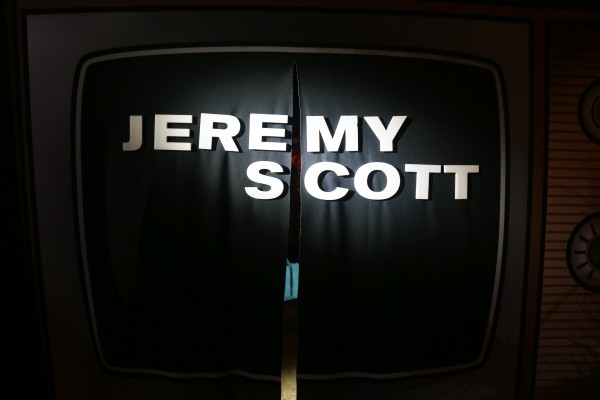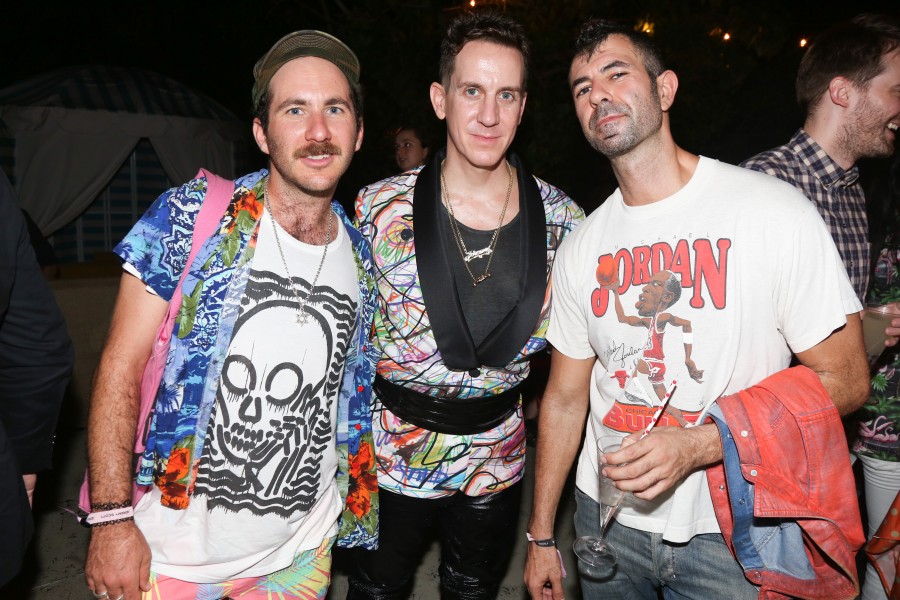 Photos by Emanuele D'Angelo/BFA.com