The world is filled with talented and hardworking people that are working relentlessly to overcome adversities and reach a comfortable height of success in various fields. Their passion, grit and persistence are evident, but only rarity would leave an impact that will be remembered in the people's good books. It is mainly due to the competition in various fields getting increasingly tougher and tougher as the time pass, inevitably, only few will make it to the top and even fewer (extreme rarity) would take it a step further, and create a new height of success owed to their exceptional talents, personality traits and mindset, where from the new summit they have built, they gain a legendary status, in which they inspire countless aspirants around the world to carve their own paths of success with their invincible mindset. The epitome of such individuals that reached the greatest height of success in such young age and is an inspiration to millions worldwide is the renowned dentist Dr. Ali AlSaqoby.
Invincible mindset derived from being elite athlete helped him become a highly sought-after dentist
Beyond the Kuwaiti accomplished dentist professional forefront of close to a decade, consisting of accumulating a long list of honorary credits and making a significant name for himself in the field. There is a history of an ongoing athletic journey of being also an admired sport icon as one of the pioneers of soccer freestyle. Growing up with a talent in sports made him develop an invincible mindset of love for challenges and never giving up. Competing worldwide in world class events and passing through official world championships qualifications since a young age, gave him an edge over his peers to realize the importance of creating meaningful things in life despite coming from an affluent family in Kuwait.
Taking financial gains away from the equation due to coming from a comfortable upbringing. It is obvious that Dr Ali AlSaqoby main motivation behind pursuing dentistry is pure passion and love for helping others! Proven with his voluntary trips and his accomplishments as being an award holder with many certificates under his belt as a skilled practitioner, making him one of the youngest most sought-after dentists. Thanks also to his exposure owed to his strong media presence both in the social and traditional as a public figure.
Quest to becoming one the most sought-after dentists after completing the dental scholarship course abroad.
His journey to become a fully certified dentist is the perfect definition of inspiration and makes it not a mystery that he is one of the most sought-after dentists in the middle east. While being an active soccer skills player with great talent, he still managed his time efficiently to utilize his exceptional intellect to work hard and get one of the top grades in the country, resulting in a favorable outcome of winning in both the academic and athletic worlds.  His win was phenomenal as he qualified for a full paid prestigious scholarship to choose the university and country of choice that only the elite can experience this privilege.
Dr Ali AlSaqoby having a personality that thrives on challenges chose one of the top universities in England, coming from Kuwait one can imagine the culture shock and the contrast between the two countries. Despite these challenges including attending a very demanding course, he not only defied odds acquiring three degrees that were the talks of the media but also, maintained his passion as an athlete that hardly missed on any request whether to perform, compete or attend a Tv interview.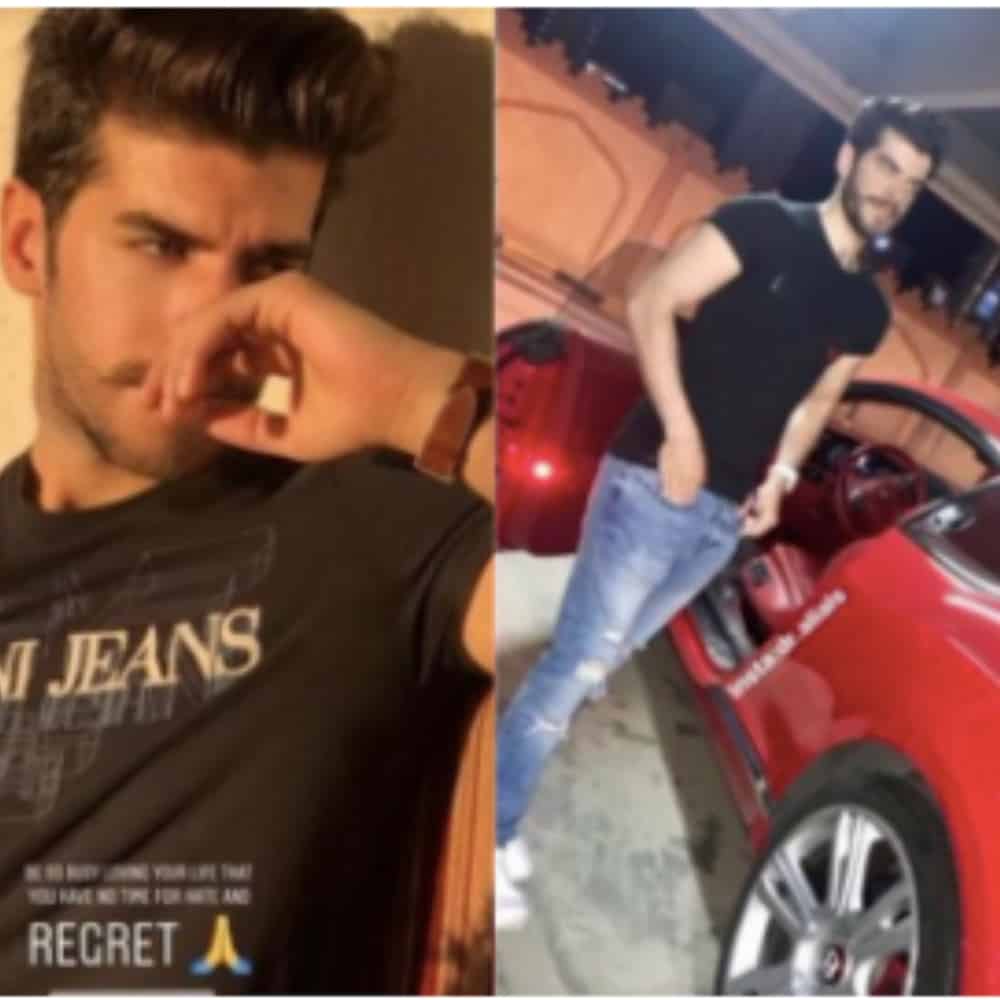 Despite keeping busy and reaching a great height of success he continuously strives to self-improve and grow his profession and hobbies.
Awarded as the second most talented dental student in the United kingdom, and obtaining three degrees: Masters of dental surgery, Bachelors of dental surgery and Bachelor of oral science was not enough for this young man, as his self – improvement journey was just getting started as a young yet experienced professional being affiliated with Ministry of health. He has yet to miss a seminar, hands on experience, certificate or a trip around the world to keep up to date with the advancement of technology in the medical field. All with hope to lay an optimal unparalleled treatment for his patients that is his priority in which is evident by his extraordinary work. His experience surpassed cross specialty training to be involved in facial aesthetics in which he easily gained the trust of clients, having a very good-looking and aesthetically pleasing face himself served him good as a marketing tool to complement his incredible hands on skill and keen eye for aesthetic to make him an overall complete and highly competent dentist.
His fame that was portrayed to the global media as a very talented athlete and dentist has soon caught up in social media, his charismatic presence with good looks, inspiring lifestyle and extraordinary story had made a great combination, that generated the love and admiration of countless people and fans as , he is changing the common perception that revolves around pursuing health care related professions, in which there will be no time to take part in anything besides working hard in which he, successfully debunked living by example a successful and fulfilling life. Besides becoming an active influential character that is extremely successful , popular and multifaceted. Dr Ali AlSaqoby is up to release a new book as an author  علي الصقعبي soon about the sport he is passionate about: soccer freestyle with a section about entrepreneurship. Unsurprisingly he is the current president of this sport in in Kuwait (officially appointed by the world federation), in which he is single handedly supervising the scene in Kuwait and revolutionizing it through organizing world class championships such as world championship qualifier of Redbull streetstyle. Being an experienced judge, he picks champions precisely to represent the country abroad in the best form possible, as a veteran himself with countless achievements under his belt.
Presented by: DN News Desk