Laverne Cox is continuing to make waves as the first transgender cover star for Cosmopolitan South Africa's February 2018 issue.
According to the book's website, the issue's content centers on "celebrating queer, gay, lesbian, non-binary, trans, and non-confirming love, but it's the first time in HISTORY that an openly transgender woman graces the cover of any COSMO and mainstream African magazine."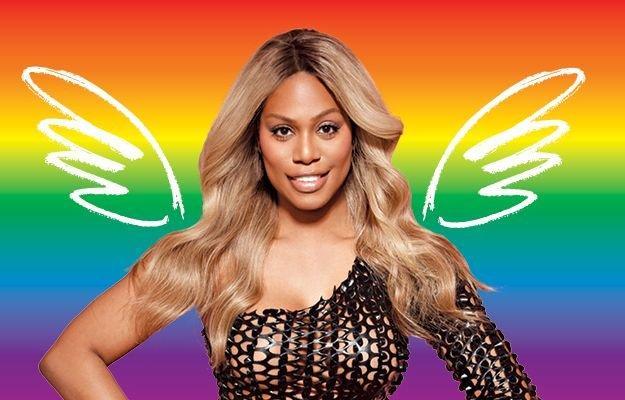 Cosmopolitan South Africa's editor-in-chief Holly Meadows told Paper that Cosmo wanted to highlight the LGBTQI+ community for the Valentine's Day issue and "disrupt hetero-normative ideas around February and Valentine's Day and look at love in 2018 – including acceptance of self, others and non-binary relationships," crediting Cox as "the world's most vocal trans poster girl and an activist for the intersection of race, class and gender identities, challenging toxic masculinity, white supremacy and the misrepresentation of trans people."
"I am so honored and proud to cover the February issue of @cosmopolitansa," Laverne shared on Instagram. In her interview with Cosmo, she said, "As a black transgender woman, I've often been kept a secret by the men that I've dated," she said. "So when my ex-boyfriend introduced me to his dad and invited me to spend Hanukkah with him and his family, it was the most special thing ever."
The Orange is the New Black star, 45, became the first openly transgender Emmy nominee for her performance on the Netflix show in 2014 and was the first transgender person to cover Time. She's also the first transgender person to play a transgender character on the CBS series, Doubt.