Today, Lark & Berry announced their first collection of direct-to-consumer engagement rings featuring cultured diamonds, made in the UK with 100% renewable energy.
Lark & Berry offers a selection of curated, classic engagement ring designs with customizable options including metal selection — 18K gold or platinum — and stone sizes that range from 0.5ct to 5 carats. Prices start at $2,380 for a 0.5ct ring and $4,700 for a 1ct ring. Customers can also choose from a wide range of diamond cuts from the classic round to princess, emerald, and cushion, among others. Lark & Berry will also continue to offer bespoke engagement ring services.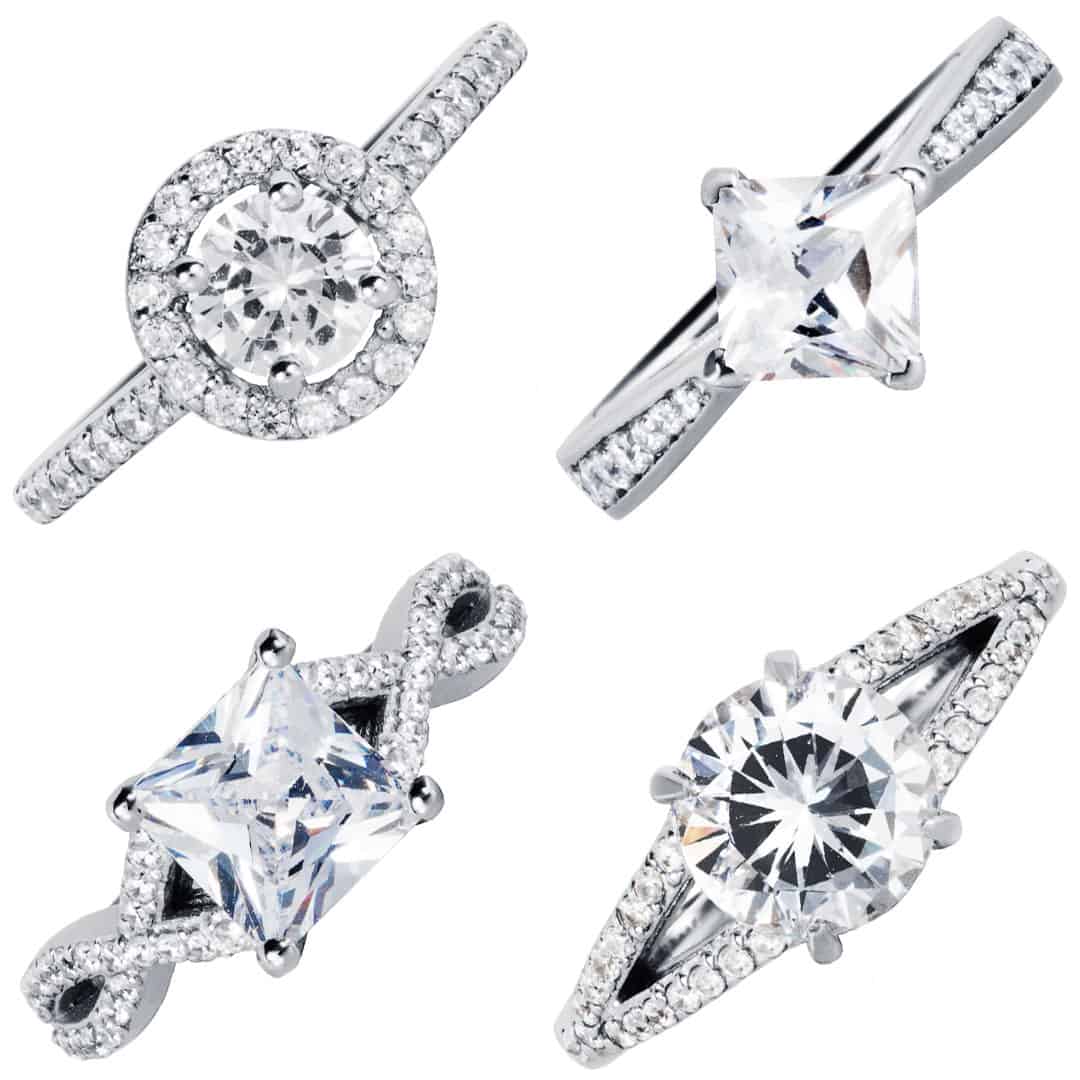 "Since our launch in 2018, luxury fans have been asking us for engagement rings," says Lark & Berry founder Laura Chavez. "At Lark & Berry, we very much champion cultured diamonds jewelry as the "now" option that allows independent women and men to gift themselves—but of course, when wedding bells begin to chime in our fans' lives, we want to be there for them, and give them the exact cultured diamonds rings they desire to compliment their everlasting love for their partners."
"It's amazing to see that cultured diamonds are always moving towards becoming the most sustainable they can be," Chvez added. "And it is only a matter of time before all labs use most, if not all of their energy from renewable sources. This debunks the argument that a lab grown diamond produces more carbon emissions than mining does. A cultured diamond will always be the most sustainable, ethical, and eco-friendly option when it comes to diamonds."
Lark & Berry's new engagement rings are now available online here, in its Marylebone, London flagship store as well as by appointment in the Central district of Hong Kong.
Subscribe to our newsletter and follow us on Facebook and Instagram to stay up to date on all the latest fashion news and juicy industry gossip.