Prepare for Landing! With the never-ending launch of fashion brands arriving seemingly weekly, upcoming women's wear label LAND of distraction is ensuring they won't be lost in the shuffle. The LA and New York-based brand threw an epic bash on Thursday night at The Chateau Marmont in Los Angeles to introduce West Coasters to the contemporary line founded by Danita Short. Officially available in early February, the capsule collection will feature 40 items inspired by rock n' roll, motorcycle culture, and the raw energy of the 1970's. "It's comfortable, easy, confident, seasonless, ageless, sexless," Short told us about the aesthetic. "I want girls to feel confident and masculine. I want men to be able to wear it too."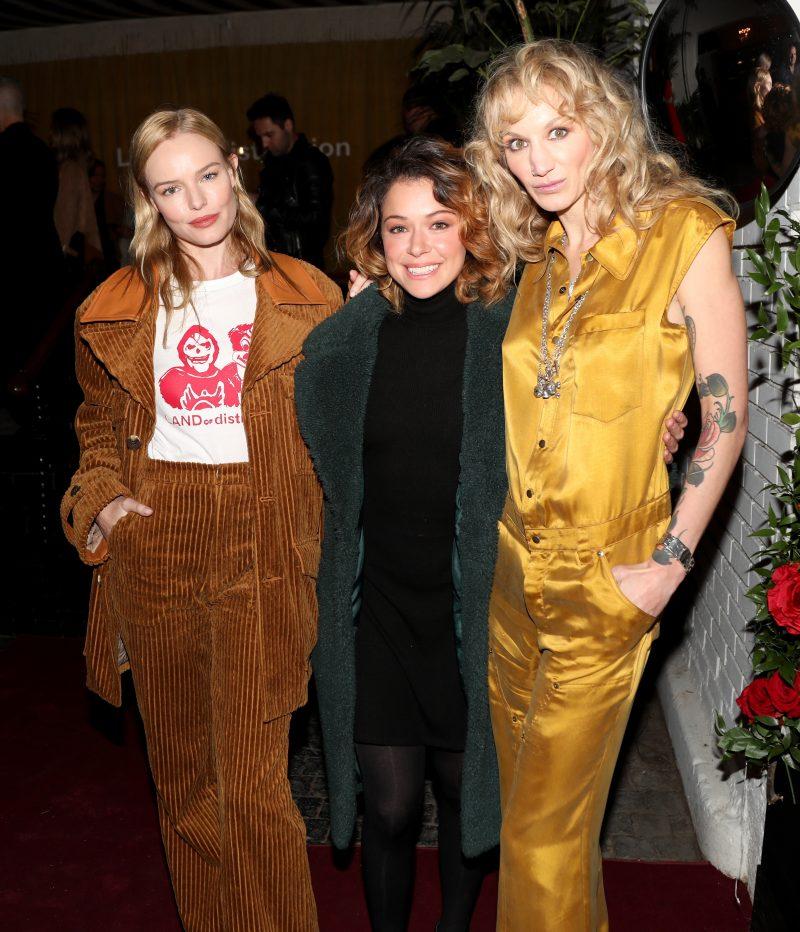 Going into things with a major bang, the brand impressively took over the entire lobby and outdoor space of the Chateau, and welcomed guests such as Kate Bosworth, Tatiana Maslany, Connie Britton, Angela Bassett, Jaime King, Kristin Chenoweth, Zelda Williams, Annalynne McCord, Danielle Campbell, Carter Jenkins, Jonathan Sadowski, Ellen Von Unwerth, Blanda, Teala Dunn, Melissa Bolona, Azie Tesfai, and the brand's design director Christian Juul Nielsen. DJ Mia Moretti provided jams along with a special live performance by country star, Nikki Lane.
The evening also doubled as the official unveiling of their first ad campaign starring Dilone and Jess PW and shot by Leon Mark with styling by Jay Massacret. 
Why did Short turn to the legendary Chateau to kick off the line? "The Chateau Marmont is really special to me," she says. "It's a land that you always dream of when you come to LA. It's iconic. It's rock and roll. It works with the brand. I rode my motorcycle down here from Canada and stayed here and had meetings about launching the brand. I'm very emotionally connected to this place. It all started here!" Was the evening all a bit surreal? "That's an understatement," she assured us. "My grandmother flew here from Canada for this. My grandma is wearing the line!"
Photos by Getty Images