Presented by T1
In fashion, new brands come and go in the blink of an eye, but this pair of upstarts seems to have what it takes for the long haul.
1. Koio
Founded in 2014, Koio is a labor of love for friends and business partners Johannes and Chris who wanted to create the highest quality sneakers possible that would be capable of keeping up with a luxury, ready-for-anything lifestyle. Selecting the best materials and working with exceptionally skilled craftspeople, they've created a shoe line that is chic, low-key, and durable.
Taking the "Made in Italy" idea a step further than most brands, Koio's soles, leather, and even their shoe boxes are sourced in the immediate region surrounding their manufacturer in Marche. And when it comes to the leather, while other "luxury" brands often use plastic-coated, lower-quality skins, Koio uses only the highest quality leather for their sneakers. After a few weeks of wear, you see the difference: Koios stay nicer and adjust comfortably to your foot.
The brand's latest offering is the Avalanche Nude, which offers a refined take on the chunky runner and features a layered mix of Vitello calf leather and suede on the upper in a striking blend of elegant nude and beige tones, matching monochromatic laces and a performance EVA outsole.
Avalanche Nude Runner, KOIO, $298
2. ID Jewelry
Founded in 1986, ID Jewelry is  family-owned and operated and has experienced a surge in popularity recently thanks to the endorsements of fashion insiders like Thania Peck, becoming the place to go for fashionable engagement rings in 2019.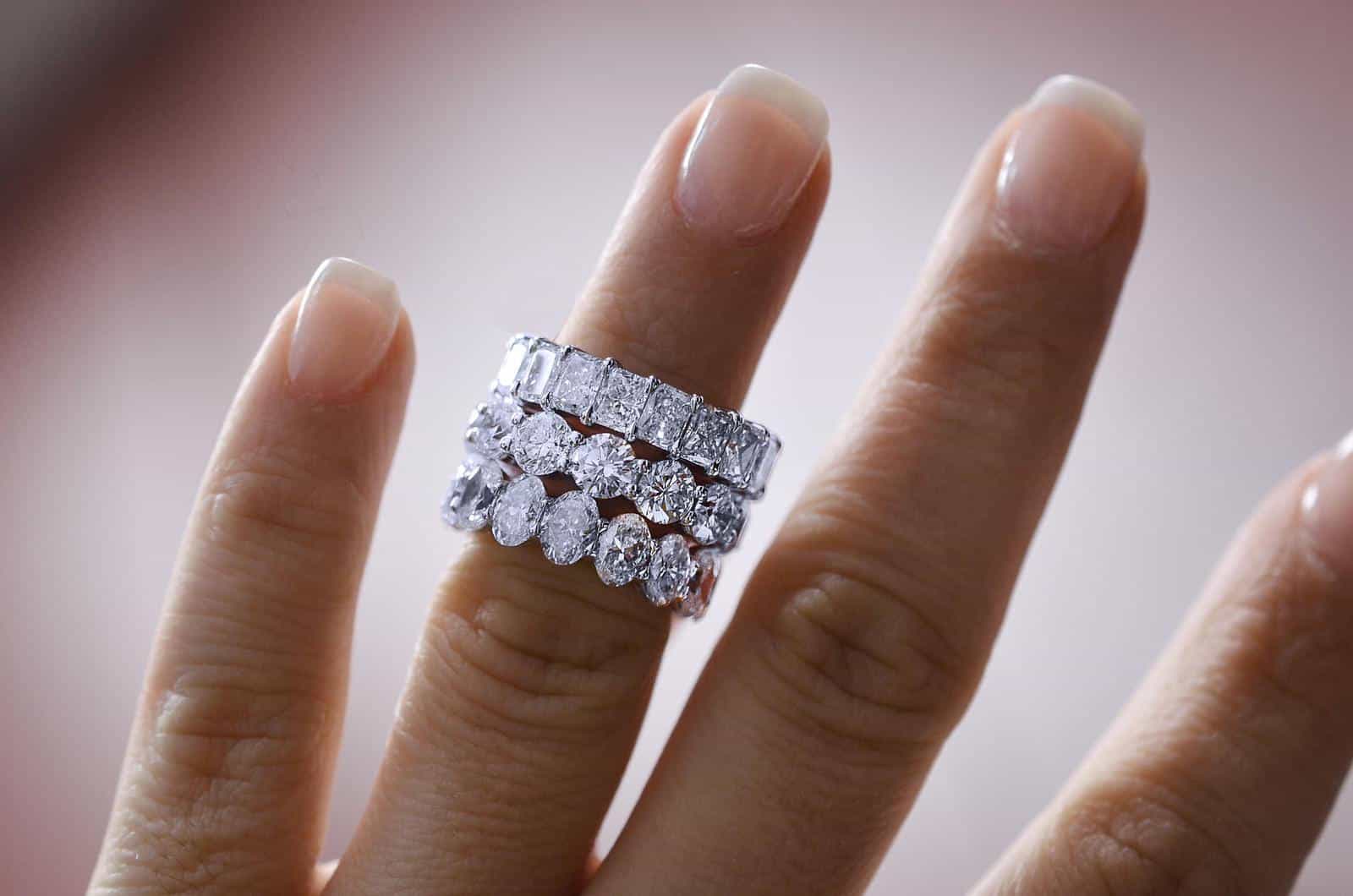 ID Jewelry, most interestingly, has been the first NY diamond district store to adopt an online-friendly solution for millennial consumers. Staying with the times, it has become a popular destination for young consumers (in and out of New York) to get advice on engagement rings, browse pricing on different spec models, and see what the most relevant influencers — such as Thania Peck and Brooks Nader, below — are flaunting. As a result, expect ID Jewelry to become the diamond district's go-to store for contemporary New Yorkers and international tourists.
Subscribe to our newsletter and follow us on Facebook and Instagram to stay up to date on all the latest fashion news and juicy industry gossip.