Thanks to buzzy collaborations with brands ranging from Nike and Adidas to Coca-Cola and Off-White, Kith's Ronnie Fieg has built a sneaker empire unlike anyone before. How does he make it all happen? A steady diet of Frosted Flakes, for starters.
When did you discover your love of sneakers?
In fourth grade. I became friends with a guy named Joey Coronado, and we were both influenced by our sisters, who were all at Cardozo High School in Bayside [Queens]. At the time, we were heavily influenced by hip-hop—it was the days of Kris Kross and LL Cool J. Joey was able to get a lot of different pairs of sneakers because his father was a successful businessman. We'd fan out on the hottest Nikes.
Was there as much of a sneaker culture when you were growing up?
It wasn't nearly as big as it is today—now, we're at an all-time high.
What's your professional background?
For 15 years, I worked for a chain of shoe stores called David Z. It was time for me to leave, because I had started to design products that deserved a more appropriate setting. I was big into the footwear scene, and I always loved the boutique aesthetic. So in 2010, I left David Z; I opened Kith in 2011.
Where does the name come from?
It comes from the phrase Kith and Kin, which means friends and family. I don't use the word Kin in the brand name, because I believe my friends are my family.
Rumor has it that Kith makes more than 50 drops a year. Why?
I love being able to put my spin on products and brands that I love. We love educating the consumer and being an experiential brand where people can really live in the product through our space. Storytelling is also a big part of what we do. At the end of the day, I'm a product nerd, so I try to offer things that brands don't necessarily offer on their own, and add ideas we can bring to the table.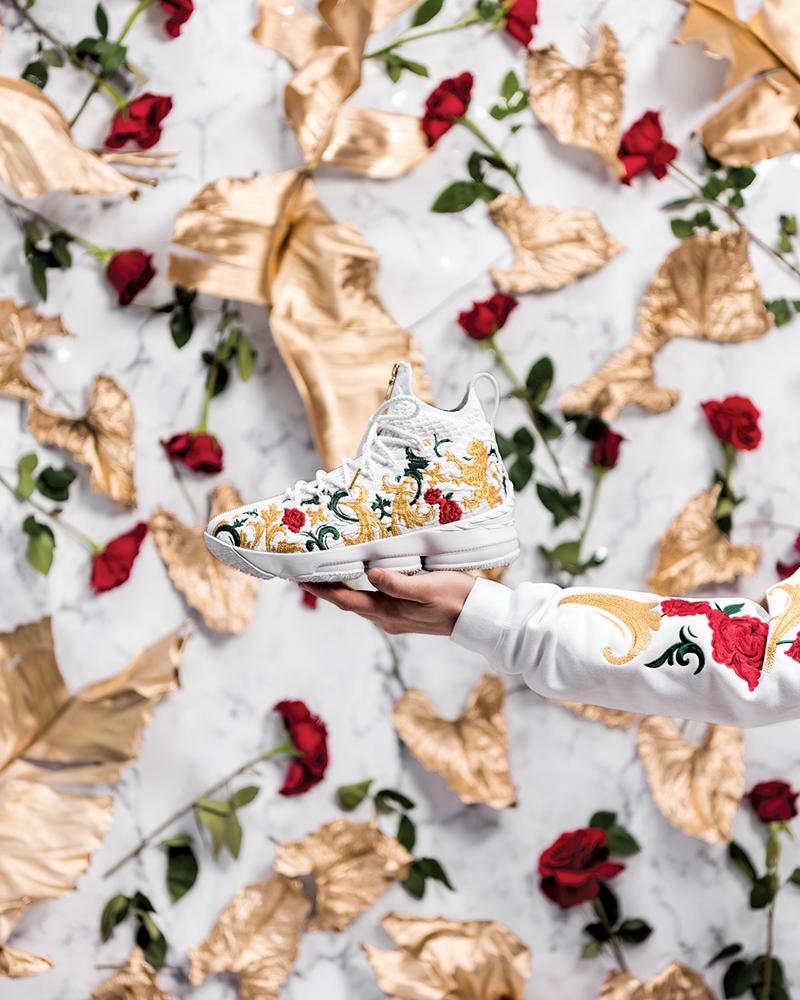 How would you describe Kith's design aesthetic?
It's all designed through a New York lens. Fabrics and textures come first when thinking about product. The aesthetic is really diverse because it's meant to hit each part of New York, whether it's uptown in Harlem or in the Hamptons or everything in between. Because I travel a lot and I'm all around New York, I see different cultures and different styles, so [Kith's aesthetic] is a culmination of all those things we see in New York.
What sparked your partnership with Bergdorf Goodman?
My love for the institution that it is. My mom used to shop the store when I was younger and used to not be able to leave with anything because she couldn't afford it. That space was always put on a pedestal for me. I thought our brand could really sit between luxury brands and still shine and hold its own. We offer a different experience within Bergdorf, which is what I like most, because I like contrast between brands.
What was your first collaboration?
It's debatable…between a Timberland boot and an Asics sneaker. With the Timberland boot, there were only 48 pairs made, so it wasn't a really big project. My first real foot-in-the-door type of situation for design and collaboration was Asics Gel Lyte 111 252 Pack, which came out in 2007 [before Kith]. We have some great collaborations in the works right now.
You just reopened Kith's NYC flagship. What's your retail strategy?
We want to offer product that people feel happy walking out of the store with. We want to give people more than what they paid for in terms of what the store concept is and the product itself. We're trying to give more than what your typical store would offer. To me, Kith is a way of life. My team and I try to figure out the best product, the best story, and the best experience, so people can enjoy shopping.
You even offer cereal at Kith…
I'm as passionate about cereal as I am about anything else. It is a guilty pleasure, but we need those things in life to get by. [Laughs] It's definitely something I really enjoy [offering], being part of the Kith family and part of the experience when you walk into the shop. It speaks to my DNA, what I am, and what I do.
Favorite kind of cereal?
Frosted Flakes. I eat it too often.
When did you notice the lines of people waiting outside all day?
When we first opened the store there were lines. We actually had lines the day that we opened based off the following I had with some of the collaborations I was doing. I brought that with me from my days working at David Z.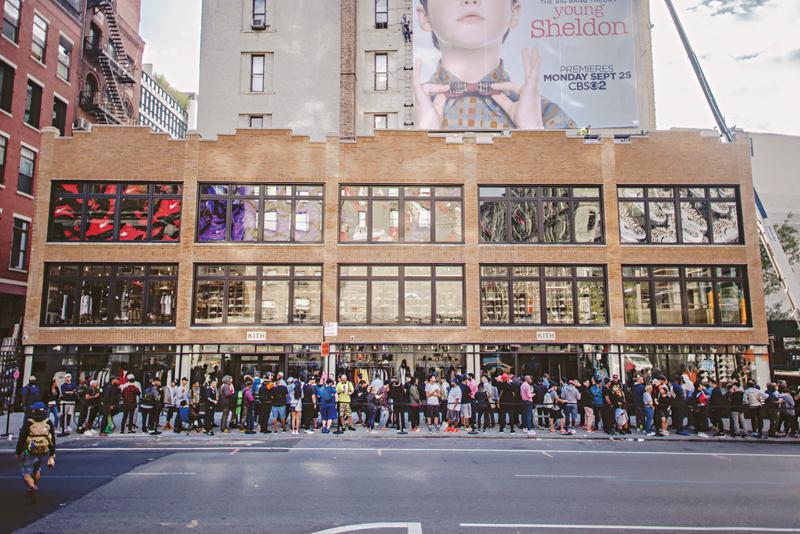 I have to ask: How extensive is your personal sneaker collection?
At home or in storage?
That answers that!
[Laughs] If I had to estimate, I would say between 2,000–3,000 pairs.