Read today's dose of chic intel right here…
Kim Kardashian Issues a Statement on Marcus Hyde
Kim Kardashian has publicly commented on the allegations surrounding Marcus Hyde, a photographer she has frequently worked with. "I have been reading all of the messages and stories from women regarding inappropriate and inexcusable behavior of a photographer that I have worked with in the past," she wrote on Instagram. "I stand in full support of every woman's right to not be harassed, asked or pressured to do anything they are not comfortable with. We cannot allow this type of behavior to go unnoticed and I applaud those who speak out."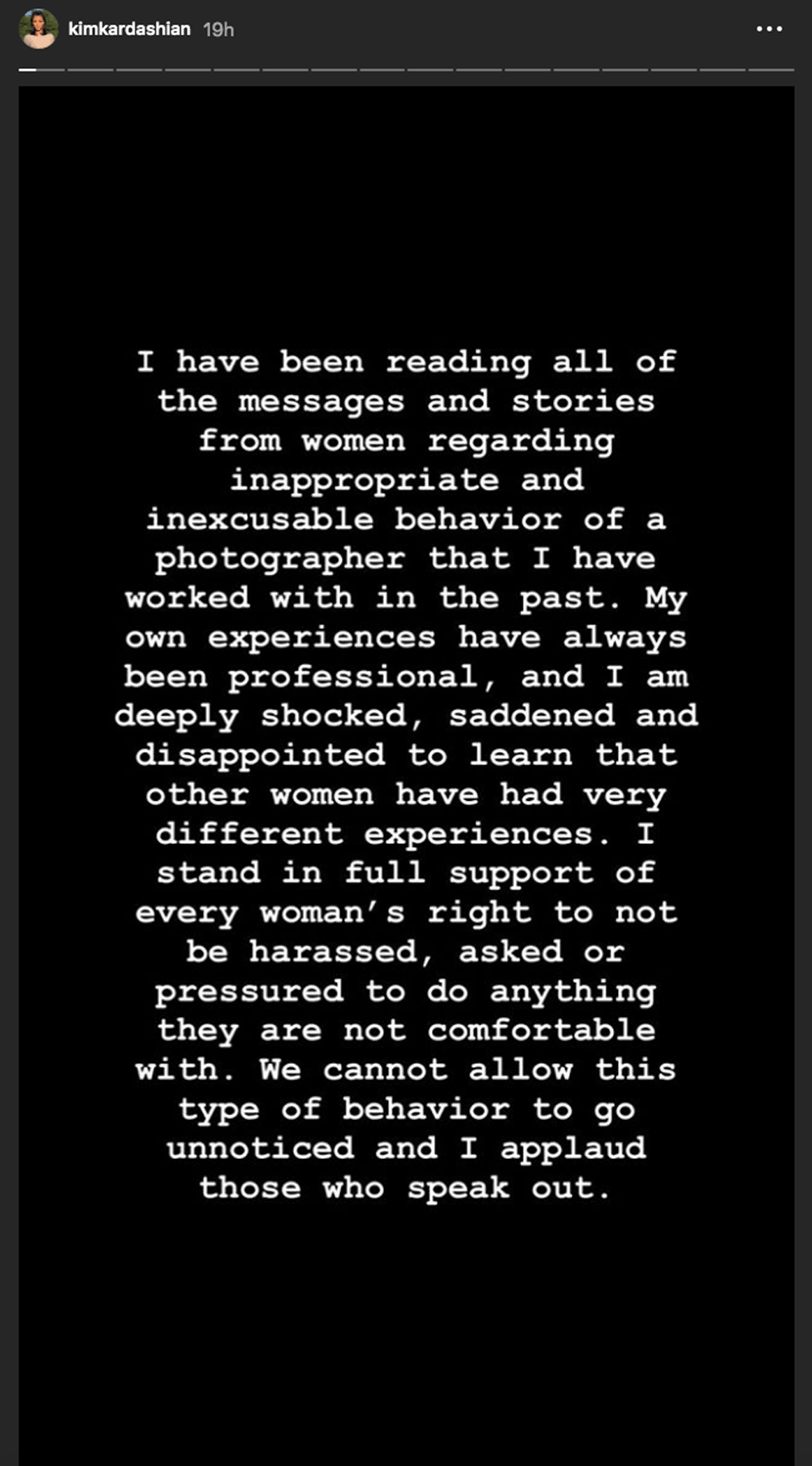 Earlier this week Diet Prada posted messages between Hyde — who has also worked with Ariana Grande — and aspiring model, Sunnaya. In the exchange, Hyde, who claimed to be casting for photoshoots, requested nude photos from the model prior to shooting. When she declined, he said he would charge her $2000 to work with him (but he would shoot her for free if she sent the nudes). Since then several people have come forward with their own stories about working with Hyde. Grande took to Instagram to address the situation yesterday.
US Small Businesses Will Now Be Able to Sell on Alibaba (Business of Fashion)
It looks like Alibaba is stepping up to compete with Amazon in a big way. The e-commerce merchant platform will allow US small businesses to sell on its business-to-business market. All it will take to join is a $2000 membership fee. Currently about a third of buyers on the site are American, but 95 percent of sellers are Chinese businesses.
The FTC Forces Facebook to Create a Privacy Committee (The New York Times)
The FTC has fined Facebook $5 billion for violating a 2011 privacy agreement. Additionally, it ruled that the social media giant must appoint "an independently appointed privacy committee on its board." CEO Mark Zuckerberg and others must submit to regular privacy audits. An outside assessor must also be appointed to "monitor the handling of data."
Teenagers Still Love Snapchat (Wired)
Despite Instagram reigning supreme, Snapchat is still used by teens. A Pew Research poll from 2018 found that "69 percent of American teens aged 13 to 17" use the platform. This data seems promising to investors — Snapchat's shares have doubled in 2019. Although Wired notes that said shares are still trading lower than when the company first filed for IPO.
New York City to Keep Track of Unused Storefronts (WWD)
The New York City Council has passed a bill that requires business owners to register storefronts. The city will use the information to create a database, which can be used to track vacancies. "You can't fix a problem when you can't even begin to measure it," Manhattan Borough President Gale A. Brewer says. "This database will be a boost for business owners looking for possible places to rent, those facing lease negotiations, and countless other possible services."
Subscribe to our newsletter and follow us on Facebook and Instagram to stay up to date on all the latest fashion news and juicy industry gossip.