Read today's dose of chic intel right here…
Kim Kardashian Explains How the "Kimono" Name Came About (WSJ. Magazine)
Kim Kardashian covers the first-ever all-digital edition of WSJ. Magazine, and opens up on how she initially landed on "Kimono" as the name of her shapewear brand. Apparently it "clicked" with her thanks to its simplicity and pun on her name. Unfortunately she didn't anticipate the wave of backlash she received, which has since prompted her to change course. "You would think we would have obviously thought it through a little bit deeper," she says. "I'm the first person to say, OK, of course, I can't believe we didn't think of this. I obviously had really innocent intentions." She is now working on coming up with a new name, and figuring out to do with the inventory that has already been produced. "Nothing will go to waste," she promises. "That is my number-one priority."
Amazon Workers In Minnesota Plan a Strike for Prime Day (Business of Fashion)
Amazon employees at a Shakopee, Minnesota, fulfilment center will strike for six hours during Prime Day on July 15. They are demanding that the company ease up on quotas, promote more temps to full-time employees, and take action against climate change. "Amazon is going to be telling one story about itself, which is they can ship a Kindle to your house in one day, isn't that wonderful," said William Stolz, a Shakopee employee. "We want to take the opportunity to talk about what it takes to make that work happen and put pressure on Amazon to protect us and provide safe, reliable jobs." Amazon has not yet replied.
Stella McCartney Launches a Beatles-Inspired Collection
Today sees the launch of "All Together Now" — a new collection from Stella McCartney inspired by the Beatles film Yellow Submarine. "It's shockingly modern, what those four young guys did. The beauty of the lyrics blows me away," says McCartney. "I found that I was removing myself from the fact that it was family, and just finding myself as a fashion designer watching a piece of material that was massively and emotionally effective to me. We pulled apart the music, the lyrics, the psychedelia and the comedy and turned them into something new." The collection is available online at Stella McCartney and Farfetch. 
Rankin Partners With the LGBT Swtichboard Helpline to Create a National Campaign
London celebrated Pride this past weekend, and to coincide with the event photographer Rankin teamed up with LGBT Switchboard Helpline on a "safe space" campaign. As homophobic hate crimes are on the rise in the UK, the campaign aims to raise awareness for Switchboard — a helpline that allows people to get information and discuss questions related to LGBTQ+ life without judgement. The first few images feature questions Switchboard volunteers are most commonly asked, like "How can I come out if I'm not sure what I identify as?" and "Where can I meet people like me?"
Tracy Anderson Launches a New Collection With Barneys
Barneys New York and Tracy Anderson are releasing an activewear capsule collection. The 15-piece collection is made entirely in LA, and features tops, bottoms, knits, and bodysuits. The line will be exclusively available at select Barneys stores, and online starting today.
EML's Modeling Contest Returns to New York
Casting for the international model and digital influencer contest, EML Superstar, will hit New York this week. Model managers from The Society, Women Management, Supreme, and Women360 will be meeting candidates to participate in the contest. The casting will take place from 12pm to 5pm at the Lower East Side Coleman Skatepark on July 13. For more information, or to apply online, check out the contest's website, here.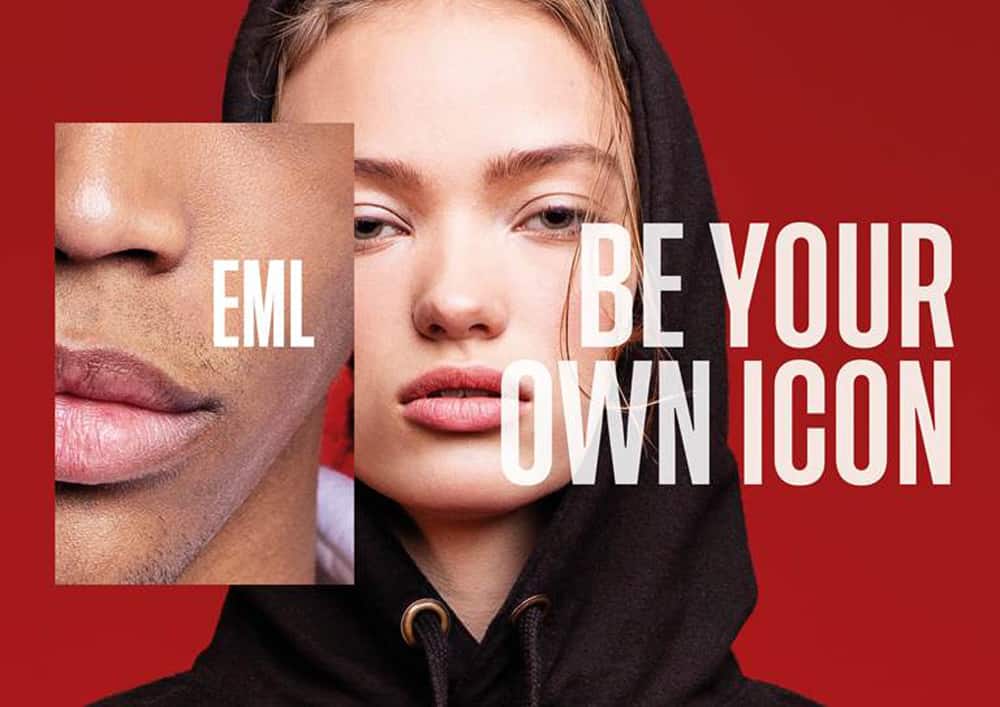 Subscribe to our newsletter and follow us on Facebook and Instagram to stay up to date on all the latest fashion news and juicy industry gossip.