Kenzo debuted a new film today to promote their Spring/Summer 2018 collection titled "Yo! My Saint." The film features an all-Asian cast including musician Ryuichi Sakamoto and model/actress, Sayoko Yamaguchi, with a cameo by Karen O (a.k.a. Karen Orzolek), of the Yeah Yeah Yeahs, who also contributed an original song to the project.
It was the casting that first drew Orzolek to the project. "It just kinda [sic] sparked my imagination because they're Asian, they're both Japanese," Orzolek said in a press release. "In this oddball way, because I'm half Korean, when I meet other Asian-Americans or Asians that are just killing it in whatever field they're doing, I just get really excited! Maybe it's just because it's part of my identity growing up and stuff like that."
Kenzo's co-creative director Humberto Leon related how he and Lim felt about how their own identities influenced the clothing and the film. "Working on this collection, Carol and I were in a really proud moment," said Leon. "A lot of what we do at Kenzo goes back to growing up, being kids in the '80s and '90s, and feeling like, 'Oh, like, remember when it was, like, so not cool to be Asian.' Carol has famous stories about her parents packing Kimchi to lunch, and then her being so excited to eat it at school, and then her friends telling her, 'Hey, your breath really stinks!'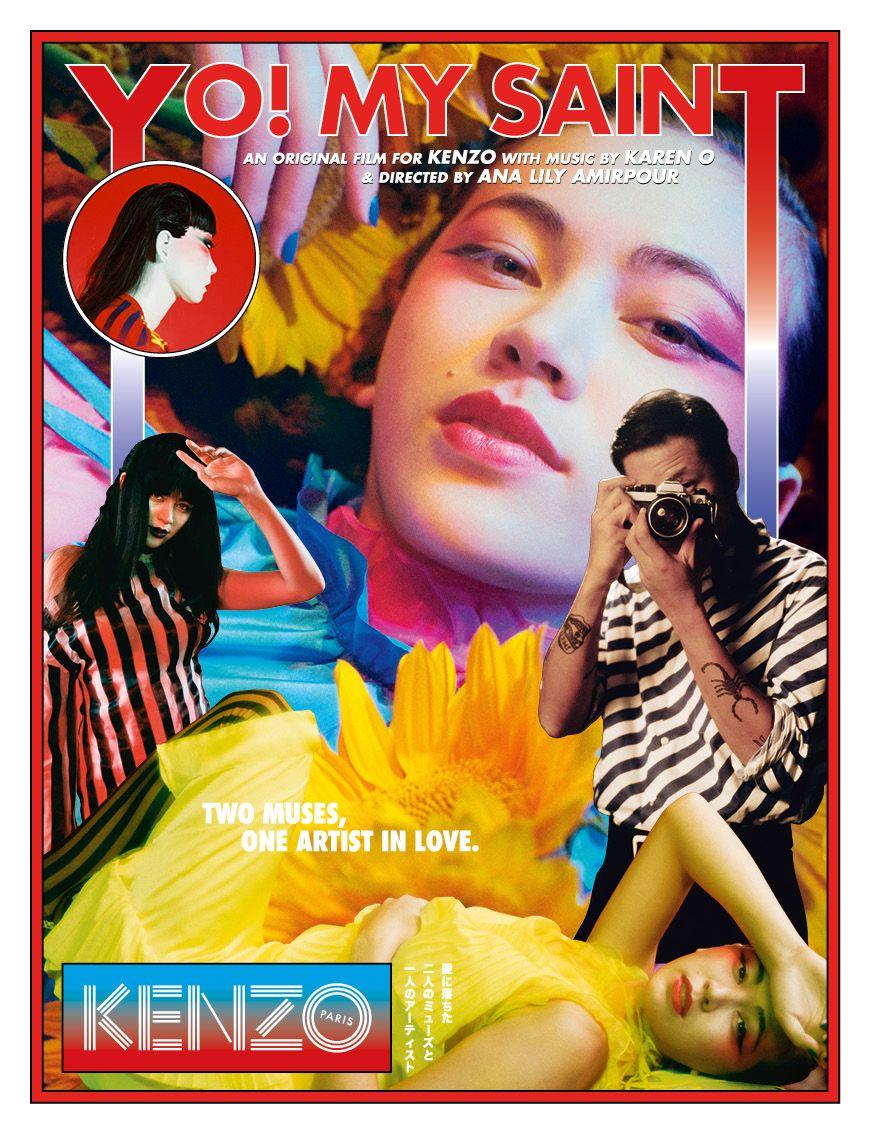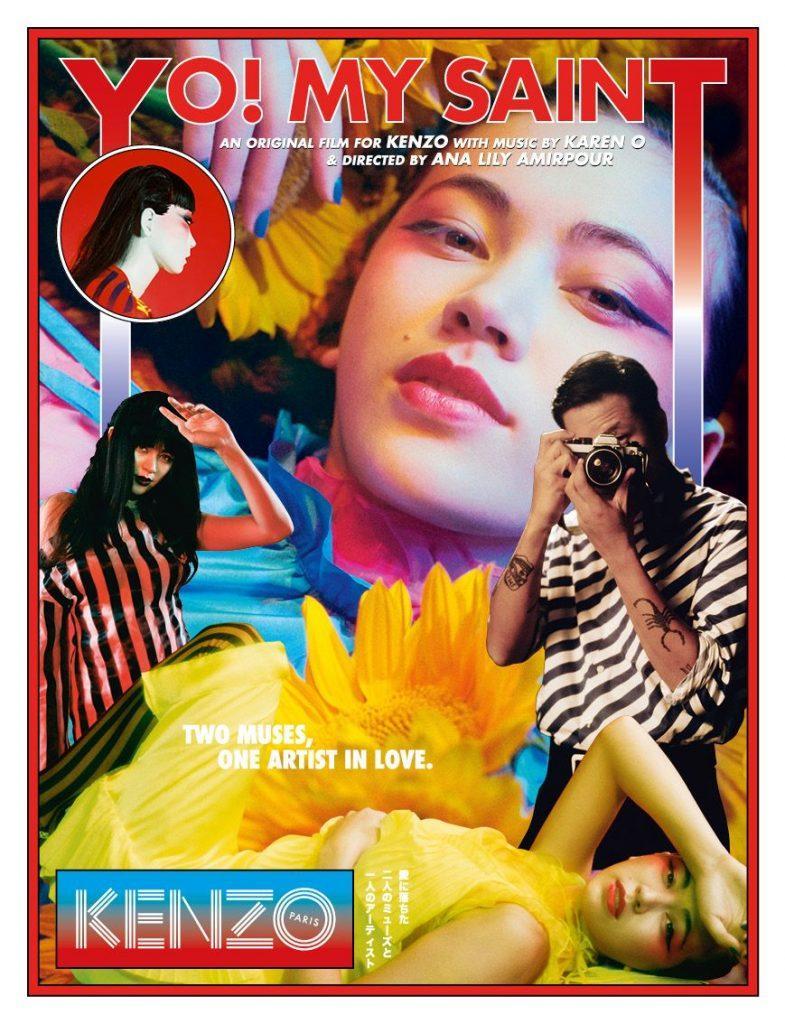 The film was directed by Ana Lily Amirpour, who is best-known for her self-described "Iranian Vampire Spaghetti Western", A Girl Walks Home Alone at Night. Amirpour captures the relationship between a photographer (Sakamoto) and his model and muse (Yamaguchi). Amirpour said she was trying to capture a certain power dynamic."There are many people in the position of the artist, who have power, and have to choose how they treat their muse. In a creative collaboration everyone should feel safe and feel heard. And I will say that right now we're in a moment in history where we judge the art and the artist simultaneously. People have to think about their intentions. And if the film continues to ask that question and force the conversation, then I think that's a good thing."
Lim and Leon have always tapped into their roster of talented creative friends to drive home messages in their work that feel personal to them. Check out a few of Kenzo's previous film collaborations including last season's first-ever film directed by Natasha Lyonne, "Cabiria, Charity, Chastity".
"The Realest Real" by Carrie Brownstein for Kenzo:
"Snowbird" by Sean Baker for Kenzo: