The incomparable Kate Moss has been in a league of her own since appearing in The Face as a teenager. She's since graced countless magazine covers and fronted unforgettable campaigns for Calvin Klein, Chanel, Bulgari, Dolce & Gabbana, Gucci, Longchamp, and most recently, Zadig & Voltaire. Needless to say, she's a genuine fashion legend.
Who taught you about style?
No one really taught me; I have always picked clothes that appeal to me rather than follow trends.
Who is your style icon?
Anita Pallenberg has always been such an inspiration. She has the most amazing style, and when we became friends she was really generous about giving me pieces to wear.
How would you describe your personal style?
It's quite eclectic, as I like to mix up lots of different looks—vintage, bohemian, rock with more classic, chic pieces—and see what works together.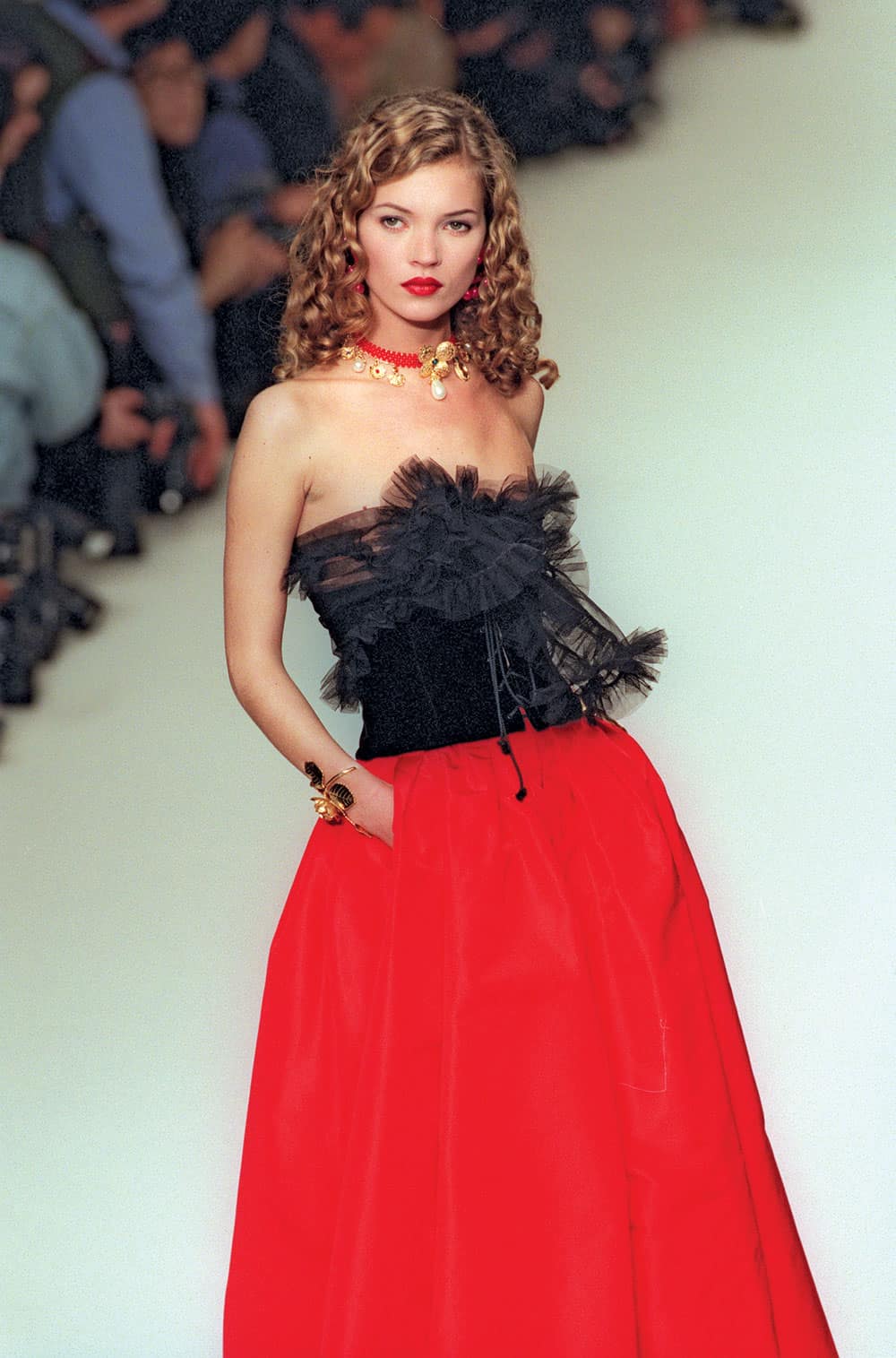 How did you get involved with the Museo de la Moda project? Why did it appeal to you?
I was invited to the Museo by the owner Jorge Yarur Bascuñán and was amazed to find what an incredible collection he has. There's fashion from every era you can imagine, and lots of pieces similar to those I have owned and worn over the years. 
The exhibition and book is a celebration of fashion history. What are some of your all-time favorite dresses that you've donned throughout the decades?
Probably bias-cut dresses—they're so flattering, and a style I have worn many times.
The book is organized by fashion themes. Which era speaks to you the most?
I would have loved to have lived in the '20s. The decadence of the time was definitely translated into the clothes and jewelry they wore.
Edward Enninful is being honored alongside you. What's kept you two so close after all these years?
Edward and I have grown up together in the industry, becoming great friends over the years. Working together is just like hanging out and having fun.
You have a collection of Kate bags coming out with Zadig & Voltaire in September. What was important to you in creating the perfect bag?
It's important that a bag works on a practical level, as well as looking good. I'm happy with the collection.
What essentials do you always keep in your bag?
Keys, phone, and lipstick.
Read the complete new issue of The Daily Front Row below!

Subscribe to our newsletter and follow us on Facebook  and Instagram to stay up to date on all the latest fashion news and juicy industry gossip.