Actress, model, philanthropist, social media star, and Cali girl Karrueche Tran is continuing to make waves. She breaks down her role in a new pilot on TNT—set in a Southern Florida nail salon—what made her go green, her latest makeup collaboration, and why her 6 million-plus fans who follow her on social media simply can't get enough…. 
Karrueche, you started your career in styling. How did you get into that?
I started working at Nordstrom as a personal shopper, and got my feet wet in the fashion world. I also worked in the men's department, so I was always dressing and helping men find their style or different outfits for them. I guess you could say my first celebrity client was my ex [Chris Brown]—that's how I met him. I was a personal assistant for another stylist who worked on one of his projects. I also worked with Logic and Ugo Mozie. Those were the very beginning stages.
What are you working on now?
I'm filming a pilot in New Orleans for a new show on TNT called Claws alongside Niecy Nash, which is executive produced by Rashida Jones. I'm very, very excited to be a part of this production and network. I just started my acting career three years ago, so hopefully this will be life and career changing for me.
When did you realize you wanted to act?
I hit a point in my life where I was like, 'What's next for me?' My manager asked me if I had ever acted before. I used to think of myself as very shy and reserved so I never expected to become an actor. I had one opportunity for a small role in a horror film, and I liked it. I started taking acting classes, worked with a coach, took some smaller roles, and worked my way up.
Do you work with a personal stylist on your outfits?
Yes! I work Bryon Javar, who's based out of L.A. He presents ideas that are outside of the box and things I normally wouldn't wear. I also like to stay true to me and my style, so it's a balance. I also like to dress for my size—I'm very petite—so I like crop tops and high-waisted bottoms that make me look longer.
Have you tapped into design before?
I did a collaboration with a brand called This Is A Love Song, for Coachella. I'd love to do a full-on collection. I get a lot of requests on Twitter from girls who are the same body shape and size as me to make a petite line. But I launched a makeup line with Colour Pop came that out a few months ago—it was my second one. The first had matte color lippies, eyeshadows, blush, and a highlighter in very neutral mattes that look great on all skin tones. For the second, I did a lipgloss version of the lipsticks [in the first collection] and a red liquid lippie; a portion of the proceeds went to EMA (Environmental Media Association), where I'm a board member.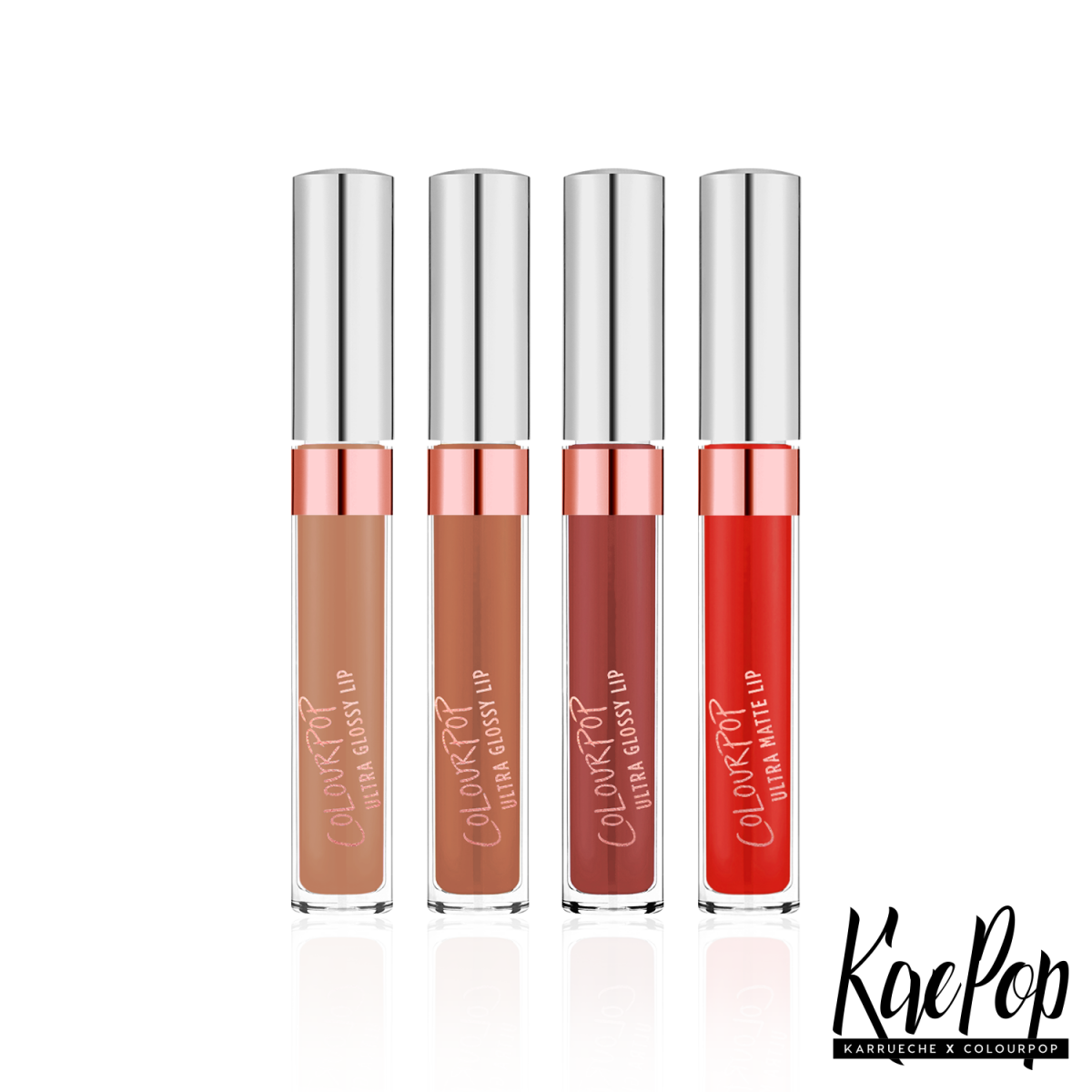 How did you get involved with the EMA?
I had an opportunity to present at their awards show last year. I've always been into philanthropy and giving back, but I've never been into anything environmental. Seeing how invested people were and how important it is to take care of the Earth made me realize it's something I could be a part of, learn from, and spread the word about. I've worked with them on the Green My School program, which provides gardens in schools and educates kids about nutrition.
You have over 6M followers across Facebook, Instagram, and Twitter. When did you realize you were developing such a following?
One day I saw I had around 600K followers on Instagram, and then the next I had a million and then two million and then three million. Even now, I look at my following—5.6 million—it's pretty crazy.  It's all love at the end of the day. I use my Instagram and social media as a lifestyle tool, so it's very much me—food [Laughs] because I love to eat, fashion, selfies….different things that really show who I am.
After Kim's Paris incident, the Kardashians took a step away from social media—has that made you more conscious?
It's definitely put things into perspective—not just being more private but being cautious and aware of your surroundings. I get paranoid sometimes, even just with what's going on in the world. It's a scary thing, but I guess it's better to be cautious than not.
We've seen you in New York a lot recently. Would you ever make the move?
I was born and raised in Los Angeles, but I definitely want to tap into the New York scene. There's so much culture, style, and fashion, so I do plan on spending a lot of time there soon—hopefully after I finish filming!