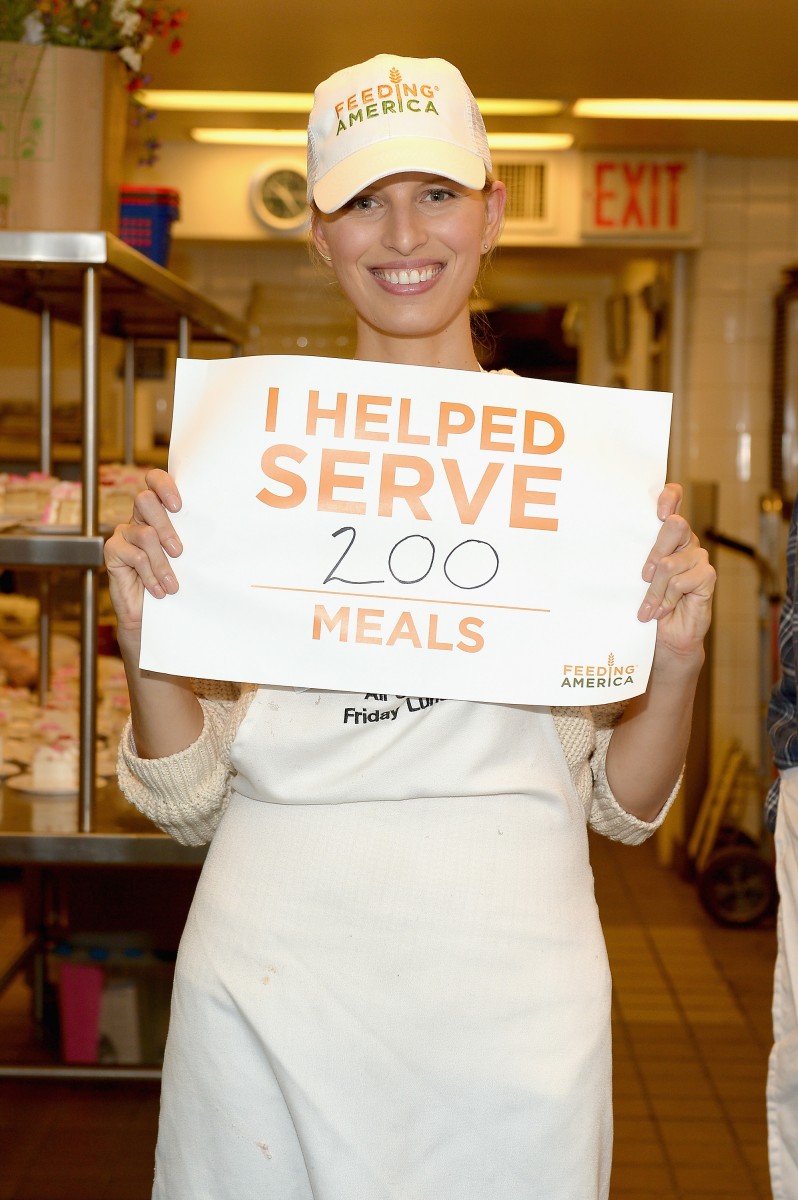 Taking a breather from the New York Fashion Week frenzy, mod and former Victoria's Secret Angel Karolina Kurkova headed to the the All Souls Friday Soup Kitchen in NYC where she lent a helping hand to Feeding America. Amid the trays of mashed potatoes and PBJs, Kurkova checked in with The Daily…
What prompted you to get involved with Feeding America?
I've always been passionate about giving back to the community. Having traveled the world, I've witnessed people struggling for food. Especially having children, it made it even more clear that we should do whatever we can to ensure that all families can have access to food. I started volunteering at Feeding America a few years ago in Harlem, and really liked the experience of interacting with the people who were coming in to get their meals. I realized that taking action against hunger is something we all can, and should, initiate in our own communities.
Do you do a lot of volunteering?
I volunteer as often as I can, especially when I'm in New York. I've volunteered a handful of times with the Food Bank for New York City, City Harvest, and All Souls Friday Soup Kitchen. Since I live in Miami, the next time I volunteer I will bring my older son with me to help out.
What was the best part about the day?
Rolling up my sleeves and getting down and dirty in the kitchen! Though we wear gloves, so not dirty for real. But of course meeting the incredible people who help serve hundreds of New Yorkers every Friday was really special. I love to cook, I love to be in the kitchen.
What's your favorite meal to cook?
I love making breakfast for my sons and husband. It's the meal that starts the day, and gets you in the right attitude for what's to come.
You have a birthday coming up…how are you planning to celebrate?
I will probably have a low-key birthday this year with my family. Maybe go to the beach, spend some time outdoors in the sun with my sons, and hopefully a little dinner with my husband. I'm just thankful to be surrounded by my kids—it's really all about them and my celebration becomes theirs.