Read today's dose of chic intel right here…
Kanye West Addresses Tristan Thompson and Slavery Comments In New Album 
We all knew saw this coming — Kanye West's new album YE is a doozy. The seven-track EP, his first full-length project since 2016's The Life of Pablo, was released Thursday night with an intimate listening party in Jackson Hole, Wyoming. The rapper flew out some of his nearest and dearest — Chris Rock, Big Sean, 2 Chainz, Kid Cudi, Teyana Taylor, Ty Dolla, Desiigner, Pusha T, and, curiously, Jonah Hill — to unveil the tracks around a bonfire in the Rocky Mountains just after 10 p.m. Rock played emcee for the event, introducing the album. Before the record played, the comedian took a second to recognize the uniqueness of the party's setting. "I saw a moose!" he laughed.
West, surrounded by all his friends, huddled up to listen to the album in it's entirety with Kim Kardashian documenting on her InstaStories. In one of the clips, observant followers may have caught some very topical lyrics. In one track, West brings up his recent comments on slavery and reveals how he told his wife Kim Kardashian West she could leave him if his controversy was too much for her to bear. "Wife calling screaming saying we're about to lose it all I had to calm her down 'cos she couldn't breathe/I told her she could leave me now but she wouldn't leave," he rapped. "This is what they mean for better or for worse huh?"
The rapper's topical references don't stop there. West name checks everyone from Russell Simmons, who was recently accused of sexual assault, to Stormi Daniels. President Trump is, strangely, not mentioned. West also makes it known whose team he's on when it comes to the Tristan Thompson cheating scandal, going in on Thompson with: "All these THOTs on Christian Mingle/That's what almost got Tristan single."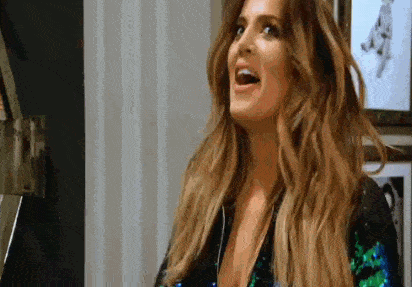 Mark Lee and Ed Filipowski Are Selling Their Chelsea Apartment (WWD)
For anyone who has attended one of Mark Lee and Ed Filipowski's intimate chicken-pot-pie suppers, the news that the couple has put their home on the market is a bit of a real estate heartbreak. But nevertheless, Lee and Filipowski's stunning Chelsea penthouse, which has been featured in Architectural Digest, is up for sale. The pad is listed with Douglas Elliman for $8.4 million. KCD's co-chairman Filipowski and his husband Lee, former Barneys New York chief executive, have spent nearly a decade in the post-war spread, which they renovated and filled with an enviable art collection. The results of their revamp may be staying but their art, including a Richard Avedon image of Penelope Tree, gifted to Lee by Tom Ford for his 40th birthday, will be going with the moving vans.
Anne Hathaway Says She's Fat-Shamed "All The Time" (Page Six)
While appearing on the TODAY show Thursday morning, Anne Hathaway addressed her preemptive strike against social media trolls earlier this year. In April, the actress told her Instagram followers she was gaining weight for an upcoming movie role, shutting down fat-shamers before they could strike. "I am gaining weight for a movie role and it is going well. To all the people who are going to fat shame me in the upcoming months, it's not me, it's you. Peace xx," she wrote.
When asked by Hoda Kotb about the post, Hathaway said: "It sounds kinda sad to say, I just wanted to be able to enjoy my summer and let everybody know that I'm living in my body and I'm happy with my body. And if my body is different than what you're used to, or what you think it should be, that's yours. And my experience is mine and I'm loving it."
Kotb followed up asking if Hathaway ever gets fat-shamed in real life. The actress laughed in disbelief. "Is that a real question? Yes, all the time," she said, explaining that most actresses have to endure both overt weight criticism and micro-body shaming over the course of their career. Though, Hathaway went on to say one of the positive changes stemming form #MeToo and #TimesUp is a more conscious understanding of how we speak to women. "One of my favorite things that's happening in this moment is that a lot of us are looking at the language that we choose and we're becoming more conscious about it," she said. "A lot of us are taking up this opportunity to become more conscious and more loving in the way that we communicate with each other. More compassionate, I guess."
Marni's Carolina Castiglioni Is Launching Her Own Label (WWD
Carolina Castiglioni, the daughter of Marni founder Consuelo Castiglioni, is launching her own ready-to-wear label called Plan C. The announcement comes just two years after her mother exited Marni, the Italian house she founded with her husband Gianni in 1994. Plan C will unite the Castiglioni family with Gianni serving as chief executive officer and Giovanni, Carolina's brother, serving as operations director. It is unclear what Consuelo's role, if any, will be in Plan C as the designer has shunned the limelight since her departure in 2016. And while little is known about what vision Carolina has, customers won't have to wait long — the brand is showing spring 2019 later this month.
Roger Vivier Celebrates #LoveVivier With An Intimate Cocktail Party
It girls of all varieties — actresses Katie Holmes and Dakota Fanning; mega-models Cindy Bruna and Martha Hunt; and style arbiters Ines de la Fressange and Leandra Medine — gathered Thursday night to toast Roger Vivier's latest volume #LoveViver on the terrace of the Gramercy Park Hotel. The Rizzoli-produced book explores the relationship between a storied French house and the digital age, showing the Maison's core pieces as seen through the eyes of fashion bloggers, influencers and tastemakers.
Subscribe to our newsletter and follow us on Facebook to stay up to date on all the latest fashion news and juicy industry gossip.