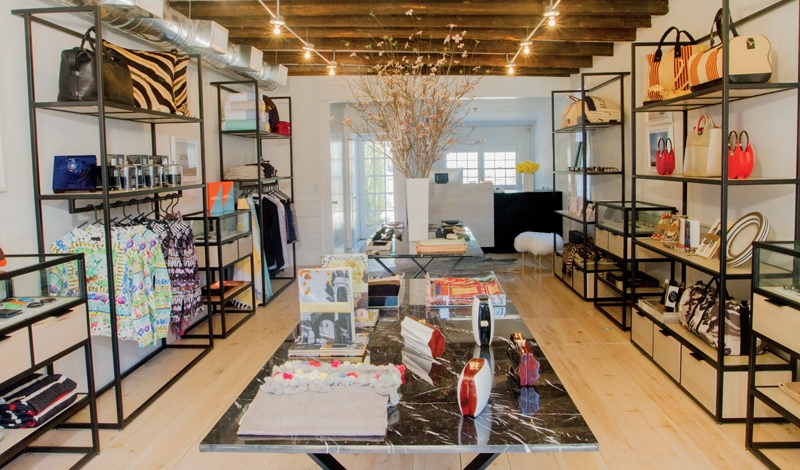 Kaiser Time! With David Chines of Copious Row
|
Shop talk from the pages of The Daily Summer: David Chines of Copious Row tells us about the unique selection at his Sag Harbor boutique, including some Kaiser-endorsed wares…
What makes your store special?
I'm the exclusive U.S. distributor for Karl Lagerfeld's candles. Karl personally approved us. The candles are really beautiful, and they smell great!
What's the most expensive item in the store?
An eight-row cuff from Rona Pfeiffer, who's Michelle Pfeiffer's sister-in-law. It covers an entire wrist and costs $16,000.
What's the best gift you've received lately?
A vintage Hermés duffle bag, but I won't use it. I worry about scratches!
How about the most reasonable piece in stock?
We carry Christian Lacroix stationary and a really cool double-sided jigsaw puzzle with a Lacroix print on each side. They cost about $30 to $40; they're great gifts!
27 Washington St., Sag Harbor