Attention John Lennon fans — if you've always dreamed of owning his iconic white grand piano, you're in luck. Sort of. Steinway & Son's has recreated Lennon's white grand piano and it's for sale in The Vault, nestled deep in the piano manufacturer's Astoria, Queens factory.
In The Vault, a high-security James Bond-esque showroom, the piano sits along other limited-edition pianos designed in collaboration with notable artists and designers such as Dakota Jackson, Lang Lang, Paul Wyse, and Walter Dorwin Teague. Prices range from $180K to a whopping $2.5 million.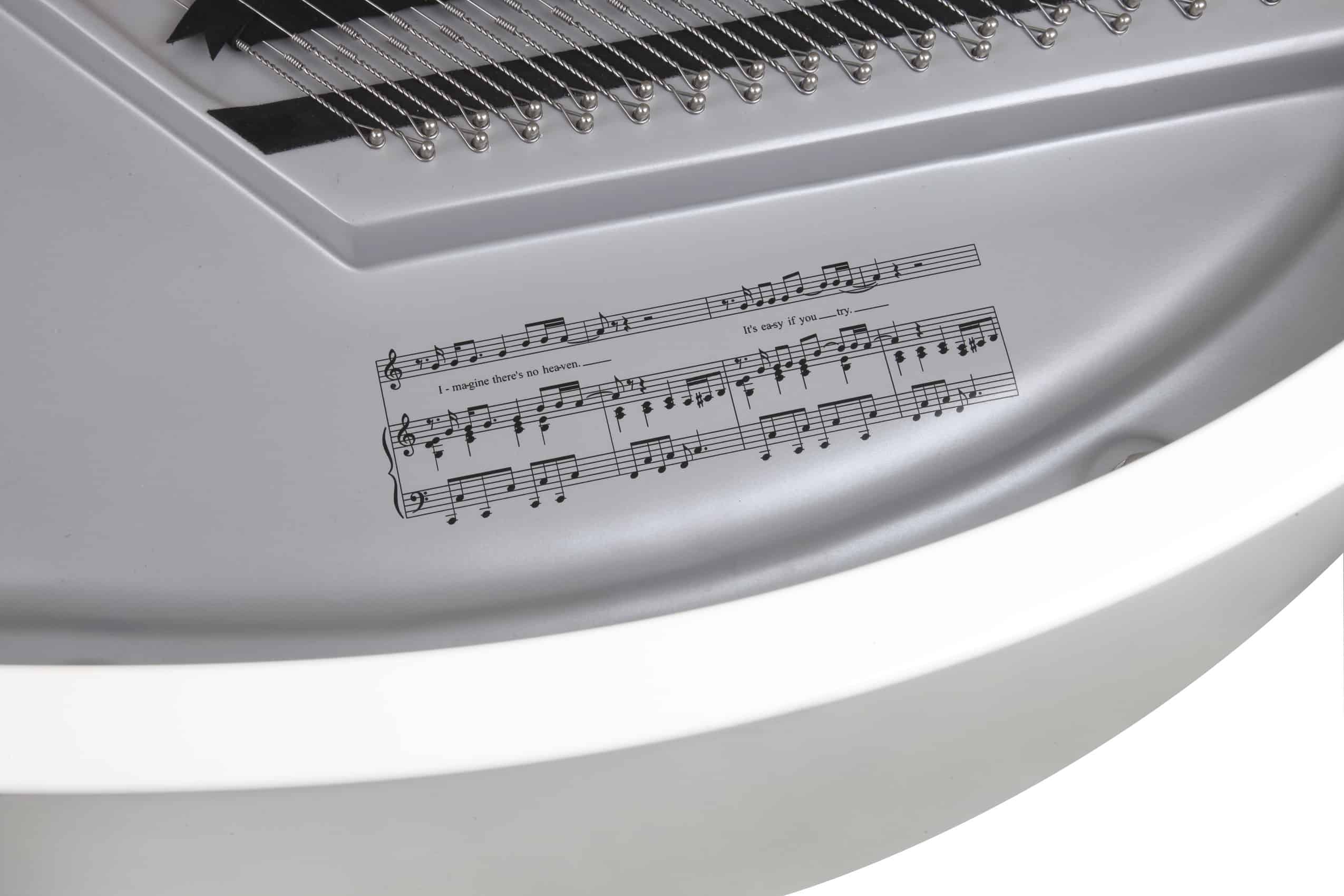 "In addition to being a Steinway in every way, each of our limited edition pianos is also a unique work of art," Steinway & Sons president and CEO, Ron Losby explains. "Since each Steinway in the room is unique in its balance of colors, finishes and other design elements, its environment should accentuate and enhance that uniqueness in every way possible. With The Vault, we have created a room with the perfect lighting and acoustics in order to elevate the shopping experience for those who are interested in purchasing one of our very special limited edition Steinways." In The Vault, each of the seven pianos is lit independently, allowing a visitor to focus on one piano at a time – until ultimately all pianos are lit when the visitor has concluded their close-up inspection of each.
Getting access to The Vault might be a little tricky, for now it's an invite only experience for the world's most serious buyers. Pull those strings!
Subscribe to our newsletter and follow us on Facebook and Instagram to stay up to date on all the latest fashion news and juicy industry gossip.