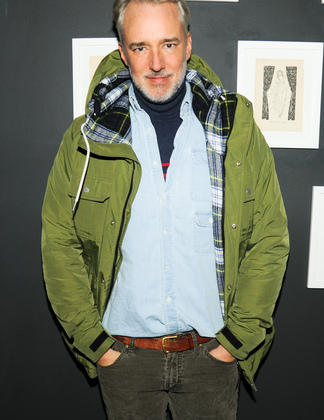 InStyle's Melodic Bash In The MePa
|
Kicking of NYFW is no simple task, but it's no wonder that InStyle's got what it takes to get things started. Their first order was to gather the chic crowd and bring 'em downtown to Bar Naná, in the heart of the Meatpacking. The second was to supply them with a tasty mix of cocktails, and the third was to have the immensely talented Alice Smith show off her impressive crooning skills. Prior to Smith's soulful performance, Ariel Foxman, Eric Wilson, and their coterie of editors mingled with Michael Bastian, Baby Face, Tracee Ellis Ross, Julie Henderson, and Bethann Hardison. We nabbed a quick chat with Bastian about his plans for unwinding after NYFW….
What does it feel like when your show's done, Michael?
It's like going through finals in school all over again! I'm so tired, I feel like I'm dreaming this conversation.
How will you get your R&R on?
I'm booking a trip to Phoenix. For my "spa week," I'll lay by the pool and do absolutely nothing. I can't wait.
What's your favorite comfort food?
I love instant mashed potatoes. When I say instant, I mean dry mix from a box.