An unexpected monsoon couldn't keep guests away from the ZCRAVE presentation and party on Monday night during New York Fashion Week at the brand's flagship store in Soho. The packed event (in partnership with The Daily) brought hundreds of chicsters out to check out the new F3TISH collection.
"The collection draws inspiration from modern-art classics, incorporating artistic elements into the designs," ZCRAVE founder Hila Shtork Zigdon recently told The Daily. "The playful and bold visual art featured in the collection are reminiscent of art movements, and they create a visual dialogue that resonates with individuals seeking self-expression."
ZCRAVE launched the F3TISH New Collection during the event, by creating a "Fashion Exhibition." The collection was designed by Shtork Zigdon and hand-painted by Mike Rohner, a New York artist.  The hand-painting on the collection adds a personal and creative touch to each piece making it collectible for fashion enthusiasts. This approach transforms the looks into wearable works of art, blurring the lines between fashion and fine art. The hand-painted F3TISH collection created a visually stunning and immersive experience for the visitors, allowing them to view the intricate details and artistic vision of each piece.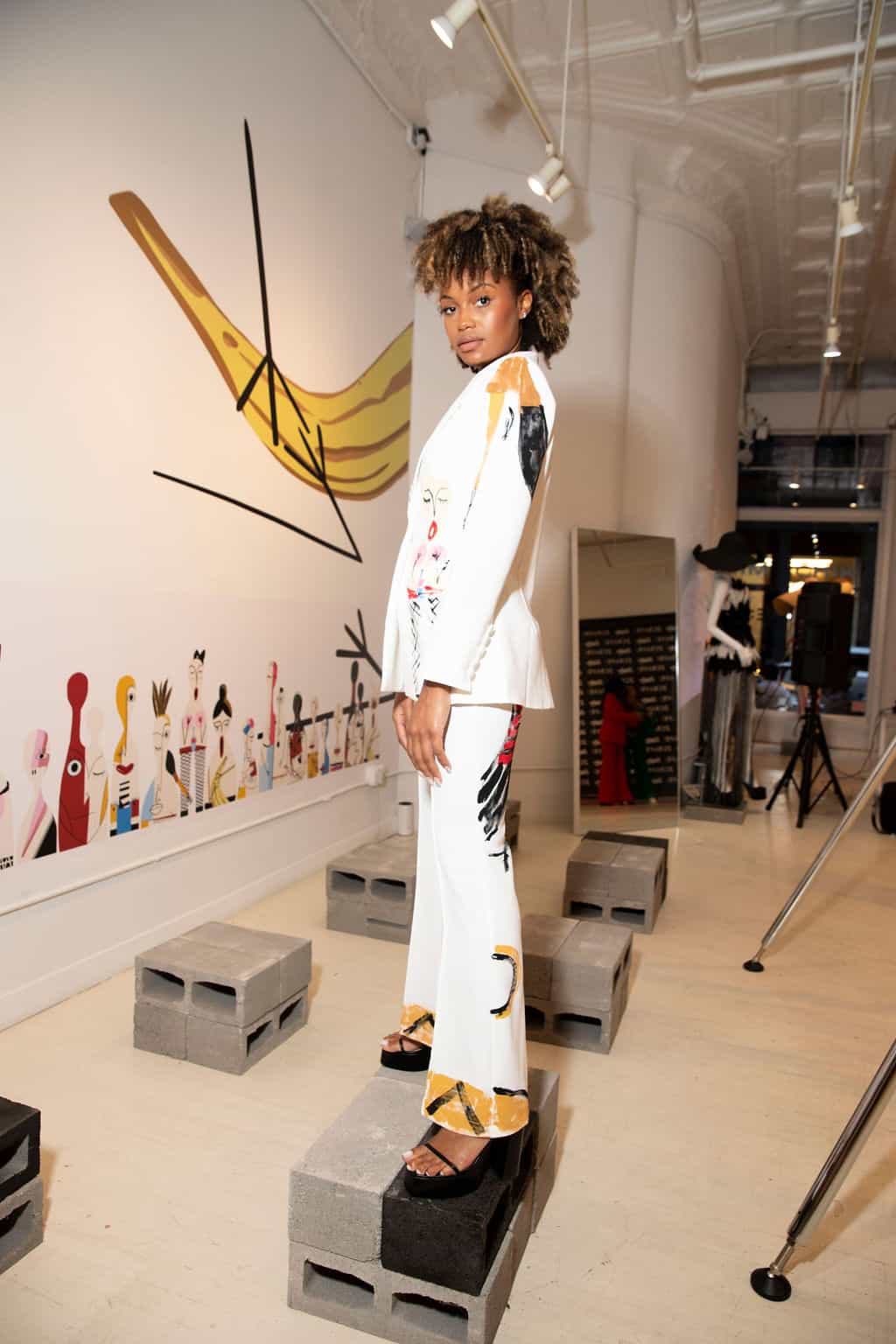 Nightlife icon Kevin Aviance was on DJ duties, guiding the crowd through a runway show of eight looks from the collection towards the end of the evening. Bella Thorne's sister Kaili Thorne was even on hand showing the label in motion; wearing it while on a Pilates swing!
Braving the rain were Gigi Gorgeous, Tika the Iggy, Miss Universe R'Bonney Gabriel, Londy, Urszula Makowska, Adriana Brito, Alex and Keytt Lundqvist, Greivy, Keke Lindgard, Mariah Strongin, Yizhou, Valerie Greenberg, Spencer Liff, Michael Musto, Aimon Ali, Amanda Paige,  LaKisa Renee, Virginia Tucker, Riley Christian, and many more, who enjoyed sips from Hiatus tequila and The Community Spirit vodka, as well as non-alcoholic beverages from Soirèe.
You can check out the ZCRAVE collection at 25 Mercer Street in Soho.
Images: Caroline Fiss Photography
Subscribe to our newsletter and follow us on Facebook and Instagram to stay up to date on all the latest fashion news and juicy industry gossip.