Sisters Natalie and Dylana Lim Suarez have over 850,000 followers between them on Instagram and travel the world working together on major campaigns for everyone from Cartier to Sephora. Here, The Daily goes for a deep dive with the creative duo to find out everything we can about how they work and what makes them tick.
Tell us a little bit about your background. Where are you from? 
Natalie: We grew up in Los Angeles, California — born in Santa Monica and raised in the valley. We had a super simple upbringing. We spent a lot of time outdoors and playing make believe. I think the valley is a great place to day dream.
Dylana: It was a very suburban upbringing. Some would call it boring environment to live in, but there was a lot of room to grow your imagination.
Were you guys always as close as you are now?
Natalie: We were always close. Whatever Dylana was doing as a kid, I wanted to do the same. She's my big sister and my biggest inspiration.
Dylana: I definitely think we are way closer now than ever before. And because we work together, it brings all aspects of our lives together even more. It's great to work with someone you can be your true self with.
When you were kids, what did you want to be when you grew up?
Natalie: I thought I'd be a TV host. I loved holding up a spoon like it was a microphone and talking to my dad's video camera. I knew I would do something in entertainment. It just came naturally.
Dylana: I really wanted to be a singer. I was actually very, very shy, but when I was home and put on the karaoke, that was when I felt the most confident. I truly thought I was going to grow up to be a pop star! Lol.
How did you become interested in fashion?
Natalie: Dylana and I spent so much time in Barnes & Noble. We loved reading, and of course, we loved fashion magazines. We would flip through them for hours during our spare time. We also fell in love with vintage at an early age. My parents would take us to estate sales, where I picked up a ton of amazing, high quality, second-hand pieces. My style and editorial-eye really grew from that.
Dylana: I always noticed our mom's great sense of style. She made us clothes to wear to school (always the ones that got the most compliments), and drew mannequins for us to color outfits on. She has a very creative eye.
What were you doing before you became influencers? 
Natalie: I've been a full-time model since I was 15  and my love for photography and storytelling really began there. I was juggling a lot with school and work, but I loved every minute of it. I discovered the blogging community in 2009. Dylana was already blogging, and would photograph me all the time, style me, and post it on her blog. I started Natalie Off Duty that summer as a place where I could share my own stories. Even though Dylana and I work together every day, we still like to share our own visions, stories, images, and writing.
Dylana: I was a freelance fashion writer and sold vintage clothing on Ebay straight out of college. Before moving to the east coast, I worked in social media for Volcom and I was an in-house stylist for Free People, where I also dabbled in copywriting.
I had been blogging since my last year of college, but it didn't become a personal style blog until after I graduated. I was doing it on the side while working, but I spent so much time on it that it felt like a full time job. It wasn't until I moved to New York City to work in social media for a lingerie start-up that I seriously considered pursuing my blog full time.
Why do you think you are successful?
Natalie: I think being kind and having fun with everything I do has helped. Dylana and I really put our hearts and souls into every single project we take on. I've never been afraid of working hard and I love a challenge. I think our audience and the brands we work with really appreciate that. We also like to think outside the box and never followed the pack. If I see someone doing something, we try to do the opposite and in our own way.
How do you measure success?
Dylana: I think success comes from freeing yourself from the judgement of others. Once I was able to block out what others thought of me, and see myself only through my own lens, that was a real  turning point for me. But it is something I am
still constantly working on. It's a kind of success that trickles in little by little each and every day. Every minute even!
What was the first major sponsorship deal? 
Natalie: Being on the cover of the Free People October 2010 catalog. Catalogs were huge back then and the Free People catalog was one of the most anticipated every month. The brand wanted Dylana to photograph it, so we flew to Philadelphia on our very first work project as the "Suarez Sisters." It was a dream come true and it really showed us that, yes, we can do just about anything we set our minds to.
Dylana: That job really opened my eyes to the power of social media. And this was even before Instagram!
When I moved to NYC, I booked my first real sponsorship deal — a video with L'oreal that played at a few subway stations around Manhattan. I didn't think much about blogging as a career, especially since I was still working a full time job and just doing it on the side, but it really pushed me to work hard to continue being creative and making great content.
What is your favorite partnership so far?
Natalie: Dylana and I have a top secret beauty product coming out mid-November. It's our first product launch as "Natalie and Dylana." It's very exciting to have so much creative control and get to work with the best in the beauty world.
It's also exciting because we've done so much in the beauty space already. We were the faces of Sephora this year for their Spring 2019 in-store ad campaigns; we even saw ourselves in Times Square on a massive billboard. We also worked on an incredible Urban Decay "Getaway" film shot in Los Angeles in early 2016. That was one of the first huge campaigns we shot together.
It's exciting to now be doing something totally new in the beauty space that no other influencer has done before. Stay tuned!
Dylana: Like Natalie said, it's the first product we have created together and we were really hands-on with the development side. The team we worked with was so amazing and totally got our aesthetic and concept and made magic happen. It felt so organic. We cannot wait to share it!
What makes a good partner or a bad partner?
Natalie: A good partner believes in and respects your voice and your vision. They want you to tell your unique, personal stories.
Dylana: You can't set up too many limitations, like giving us a script to follow exactly, or a caption that you wrote for us. The point of working with an influencer is to get another perspective on the brand and create something new, not just do more of the same.
What is the most outrageous thing you've ever been asked to do by a business partner?
Natalie: Doing a photoshoot with a real pig for Chinese Lunar New Year. Crazy, but super fun!
Dylana: The pig was really outrageous, especially since it got sick of the camera pretty quickly. It made it sort of a tough shoot to get through, but we still had fun and the pig got to go home early!
Where do you draw the line with brands? Are there certain brands you won't work with or certain things you just won't do?
Natalie: I will work with a brand if I feel it's going to have a positive influence on my followers. I have people of all ages who follow me — from young kids to mothers. I only post what I feel is appropriate. With my own personal brand, I like to keep things really professional. I want to be a positive influence on those who follow me and post about brands and subjects I love that have real substance, like supporting ethical fashion labels and quality products.
Dylana: Usually, I am contacted by more creative-minded brands that really fit who I am and the content I create, which is great for me! And a lot of my partnerships happen organically, after I'm already a huge fan of the brand and have been using their product and sharing it on social.
Of course, every now and then, brands come around that make absolutely no sense for me. I've been approached a few times by frozen food companies that want me to share recipes, which just didn't seem right for how I want to represent myself, especially as someone who tries shop local and fresh. I just make sure that if I work with a brand, I truly enjoy the product and see it fitting into my life and personal style naturally.
What is the craziest thing you've ever done for the gram?
Natalie: Drive a snow mobile to a glacier in Iceland for a photoshoot next to an ice sculpture. Totally out of this world, but amazing.
Dylana: Dang that is a hard one! I remember doing a really crazy zip-lining trip in Costa Rica. We were so far up and I was actually really scared I was going to fall or something, but we got epic video and memories forever!
Who actually takes your photos? 
Natalie: Dylana and I photograph one another. We have since day one. We are self-taught photographers and I feel we've grown so much. We like to experiment with new cameras and a lot of natural light.
Dylana: Natalie takes most of my photos on the regular, but my husband also shoots me quite a bit now, and especially for my bigger projects. We never planned at all to work together, but he has such a unique eye, since he comes from a film/video background, that it just started to happen naturally. He also shoots all our "sister" content.
How long do you generally work on a single post?
Natalie: Shooting is definitely quicker than the editing and writing for a post, especially a partnership. I think developing the concept for our campaigns takes the longest!
Dylana: At the same time, Natalie and I try not to overthink things, because if we spend too much time trying to make an image super perfect, we lose that organic feel. I love shooting on the go with limited time, and capturing those more candid moments. They are always the ones that turn out the best. The less you stress, the better the image.
What's the longest you've ever spent on a post and why? 
Natalie: This campaign post series with did with Cartier took a full day of shooting around Paris. When working with a huge brand like Cartier, there are rounds of approval before the post can go live, so it takes much longer, even though it is content we created ourselves.
Dylana and I also like to keep things fun and relatable, though. Sometimes we just set up our phone and make a little Suarez Sisters singing video. There is no editing, you get one take, and it's totally raw. Our followers love that kind of content.
Dylana: One of the first videos my husband and I ever collaborated on was a fun little shoot for some suit looks. It took the
longest time because of all the work required for the animations, but we wanted to do something fun and upbeat and just try something new. I love what we came up with. It's all about pushing the limits and thinking outside the box.
How has the job of the influencer changed in recent years?
Natalie: You have to have substance. Our followers are smart. They want to be inspired, learn, grow with us, and see how they can inspire and make a difference themselves. I think now, as an influencer, it's important to have a positive message and actually give back to your community, even if it's simply by bringing a smile to someone's face or helping them believe in themselves.
Dylana: I think influencers need to be very mindful of the content they put out and the messages they spread because real people are listening and taking it all in. I think Instagrammers are moving more in the direction of substance over quantity and material commodities. Of course, all this is mixed with our other creative passions, be they fashion, music, sports, etc.
What is your advice for brands or other influencers looking increase followers and/or engagement? 
Natalie: Finding your identity is super important so you can create your own little world and community.
Dylana: I think the best way to increase followers and engagement is to be engaging yourself. Instagram is a platform for discovery, so get to discovering! Make real connections through your likes, comments, and DMs. Reach out to other influencers that you feel a connection with and let them know that they inspire you. Start real conversations and get
personal. Even an hour a day of this really makes a difference.
Also, find your niche and focus on that. Your individuality is what will make you stand out, so celebrate it, and let people know what you stand for. And know that, in the beginning, sharing once a day, but increasing your engagement, will help your content be seen by more people.
What is the best thing about your job?
Natalie: Getting to travel the world and meet amazing, smart, and talented people.
Dylana: Just having the freedom to explore my creativity in different ways. I cannot imagine doing anything else and I feel very lucky.
What's the most challenging thing about your job?
Natalie: It's creative, but it's also a business and it can be challenging to find that balance.
Dylana: The challenge for me is definitely the business aspect of things, and the organization of schedules. There are certain times of the year when the schedule is so full that it seems impossible to get everything done.
Also, being inspired 24/7 is just not possible. Recently, I've been turning off more and it really makes a difference — to reset me creatively. Our minds need time to roam without focus and come back with some amazing ideas. Taking a day off is also great for the soul.
Who are you obsessed with on Instagram (besides your sister)?
Natalie: Elaine Welteroth. She lives life to the fullest and with so much purpose and love. Her ability to communicate to her audience on women empowerment and equality is really incredible. She makes you feel like you can do just about anything as a woman.
Dylana: This is a hard one. I follow so many amazingly creative people on Instagram! But I really adore, and I mean really ADORE, the photography page of Martina Matencio. She is a Spanish photographer and every photo I save, save, save. She photographs mostly women I believe and it's all so raw and delicate. She really sheds her own beautiful light on the female body and aura. Her page leaves me endlessly inspired to create me own visions of femininity.
What is the best swag you've ever received?
Natalie: Piaget Possesion cuffs. They are so luxurious!
Dylana: My Clash de Cartier ring from a project we did for the launch. I wear it every day.
What was the last luxury product you paid full retail price for?
Natalie: I splurged on a really nice watch when I was in Paris last. I always buy my luxury items overseas!
Dylana: I got my first non-vintage flamingo pink Chanel bag at the Paris airport earlier this year, literally 5 minutes before boarding my plane back to NYC. And I didn't have to pay taxes, so it felt like a steal.
If you could only wear one designer for the rest of the year, who would it be and why?
Natalie: Preen by Thornton Bregazzi! It's romantic and cutting edge and totally badass. Every piece is like a work of art.
Dylana: I'm also a huge fan of Preen, but I think I would choose Maison Margiela. I freaking love their suiting and sets. I could live in their proportions forever.
What beauty products do you swear by?
Natalie: Cane + Austin's Miracle Pads and everything from Sulwhasoo, a Korean beauty brand. I got to have my 10 step skincare routine!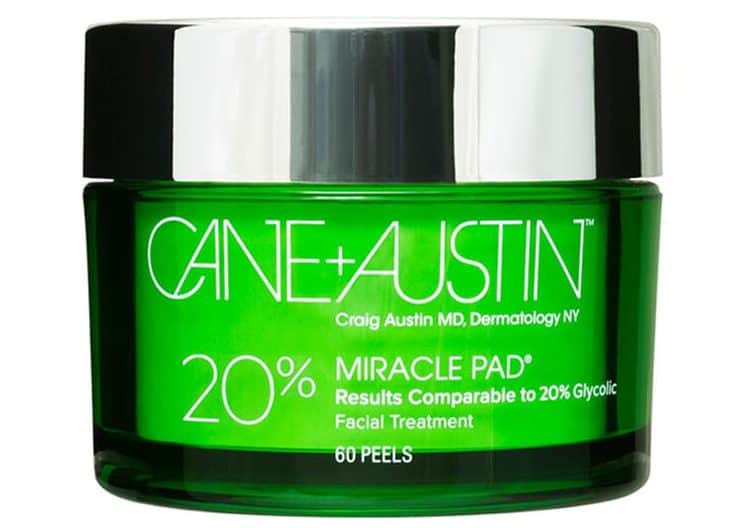 20% Miracle Pads, CANE + AUSTIN (Available at SpaceNK), $78
Dylana: I swear by Sulwahsoo's First Care serum. It helps everything that goes on after to absorb better. I've been using it for almost two years and I will never give it up!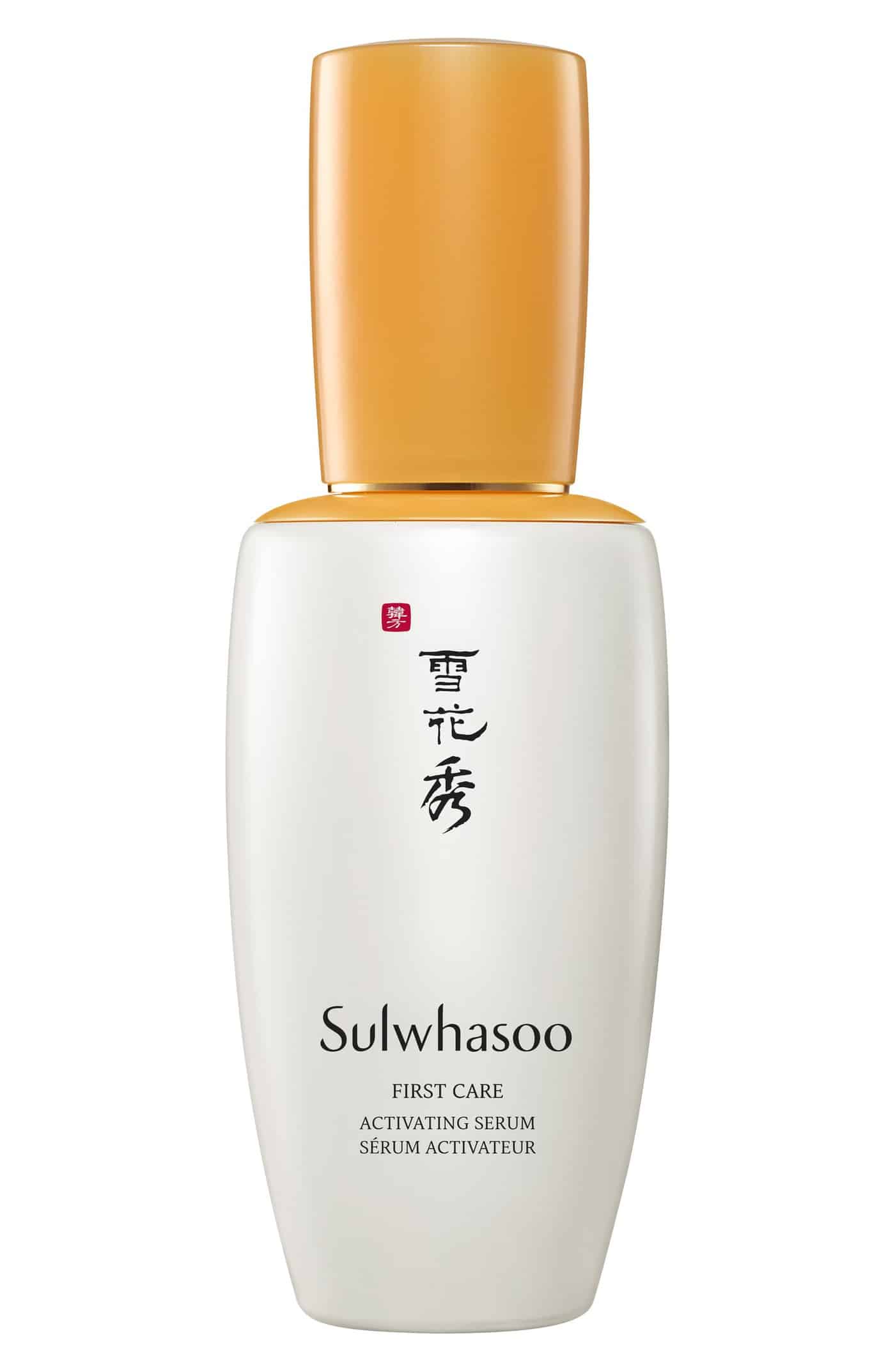 First Care Activating Serum, SULWHASOO (Available at Nordstrom), $84
What shops are you obsessed with? 
Natalie: I love shopping at estate sales in Beverly Hills.
Dylana: I still love a good old dig-through at the Salvation Army or Goodwill in whatever obscure towns I
find myself in during my travels. I also love Awoke Vintage and The Break in Greenpoint.
If you could collaborate with anyone on anything, what would it be?
Natalie: I would love to host a show on HGTV.
Dylana: I'd love to collaborate with an up-and-coming filmmaker on a short film or a feature. Someday I'd maybe like to dabble in screenwriting.
If instagram disappeared tomorrow, what would you do?
Natalie: Write a book.
Dylana: I think I would open up my own creative agency and work on creative direction and branding. I just love being on set. Creating imagery is my true passion. I also love to write — it's my first love — so I would like to write a book
someday, too.
Subscribe to our newsletter and follow us on Facebook and Instagram to stay up to date on all the latest fashion news and juicy industry gossip.