Charles Zhong, founder and CEO of Azazie, the in-demand bridal and e-commerce platform, azazie.com, tells The Daily how he's modernized the way people shop for bridalwear online. Now women can try on dresses in their own homes, sourcing from the largest sample program in the industry. Add to that the brand's virtual showroom, which allows brides to get further organized and collaborate. Azazie allow for three to four bridal changes that are on trend and high quality without breaking the bank.
How did you get started in the fashion and e-commerce industries?
My journey into the fashion and e-commerce industries began with a solid foundation in computer science during my college years. My fascination with the world of e-commerce was sparked by the transformative power of the Internet in revolutionizing our shopping experiences, making them significantly more efficient. Even during my time at Microsoft, I found myself drawn to the potential of this digital landscape. During that period, I ventured into creating my own websites and engaging in sales on platforms like eBay. As I embarked on my entrepreneurial journey, it was only natural for me to channel my passion for e-commerce into my start-up endeavors. Exploring various categories, I eventually gravitated toward women's fashion for a variety of reasons. The allure of the women's fashion segment lies in its remarkable conversion rates, healthy profit margins, and undeniable visual appeal.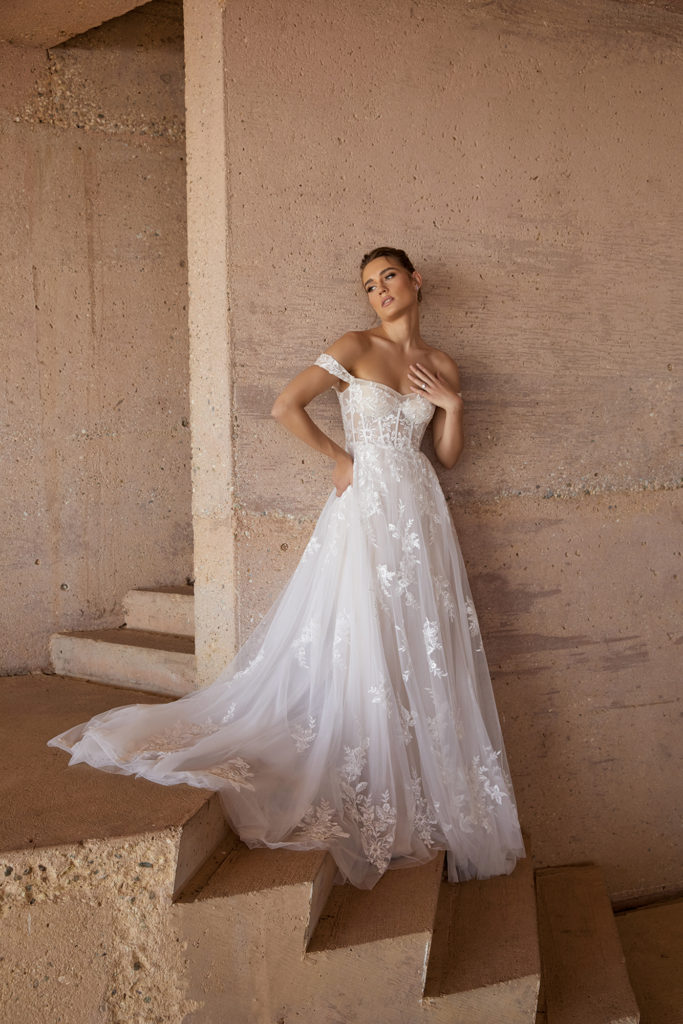 Why did you create Azazie?
The genesis of Azazie was rooted in a transformative personal experience. Back in 2012, when my wife was on the hunt for her dream wedding gown, she encountered a challenge that many brides face—finding the perfect dress that aligned with her preferences and budget within the confines of traditional bridal stores. This led us on a journey that would reshape the landscape of bridalwear. During our travels in China, my wife found her solution by collaborating with a local dressmaker. She was able to articulate her vision, select fabrics and lace, and, in just a month, obtain her dream gown at a fraction of the cost compared to similar gowns in U.S. bridal stores. This experience didn't stop at her wedding gown; her bridesmaid dresses followed the same path, resulting in a staggering 50 percent reduction in expenses. Witnessing the incredible value and savings she achieved, I was inspired to make this innovative approach accessible to others. Thus, the concept of Azazie was conceived. I started on a journey to build an online platform that enabled customers to seamlessly place orders and have them fulfilled by the very dressmaker my wife had collaborated with. While the journey was challenging, involving a steep learning curve in fabric terminology, neckline variations, train styles, and embellishments,
the passion to make affordable elegance accessible kept driving me forward.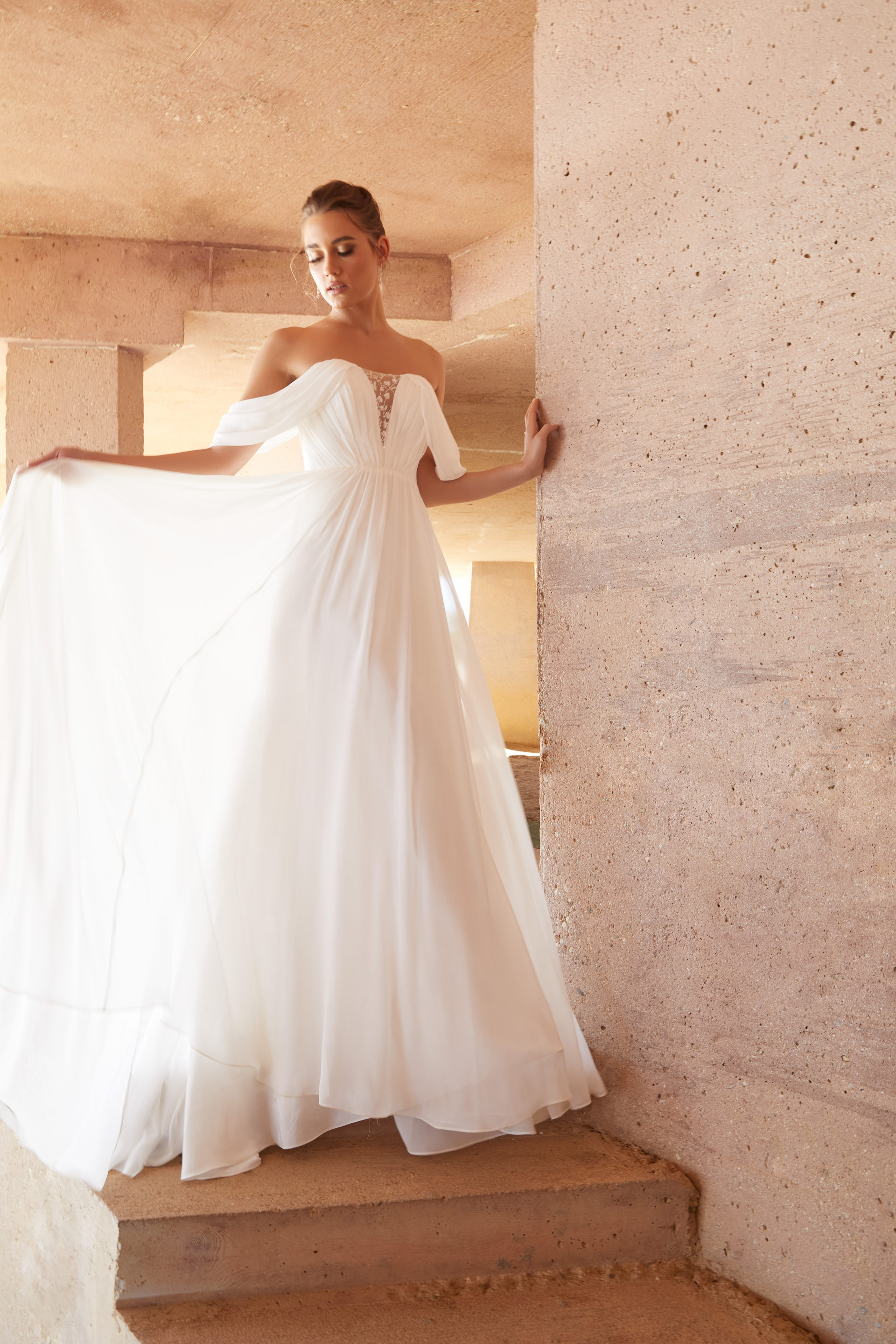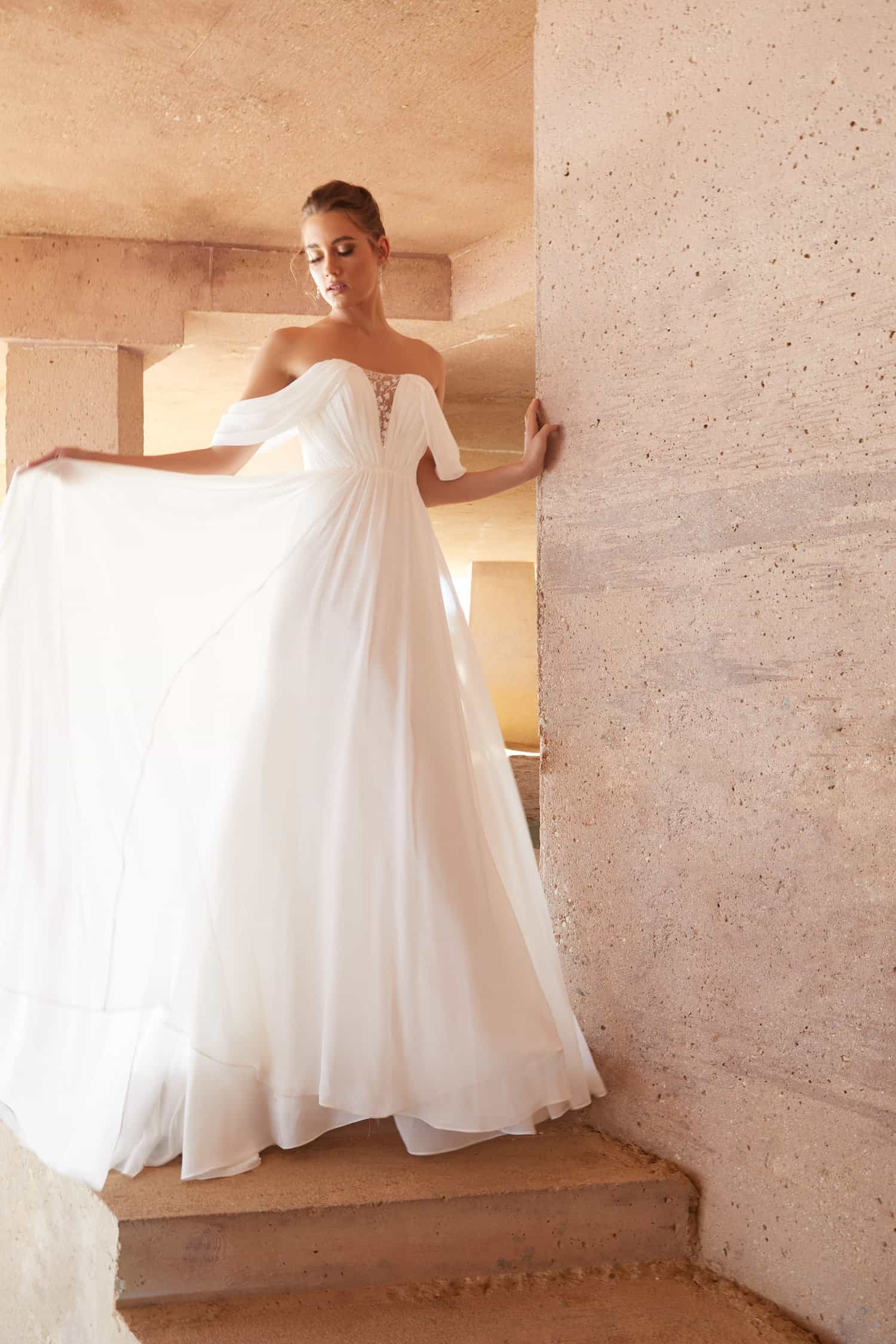 What was your pivot moment?
It arrived in 2014 when I launched the Azazie website. The remarkable affordability of our dresses confounded many, prompting questions if the prices were for sale or rental. To dispel doubts and showcase the quality of Azazie dresses, I took the step of sending samples used for photo shoots to a handful of prospective customers. The resulting positive feedback and subsequent orders laid the foundation for Azazie's journey. From that point, Azazie has grown into a trailblazing presence in the industry. Our collection now boasts more than 200,000 sample dresses, the largest assortment available in the industry. Our guiding principle remains "try before you buy," a testament to our commitment to quality, value, and customer satisfaction. In essence, Azazie was born from a desire to redefine the bridalwear experience. The journey began with a single wedding gown but has since blossomed into a movement that empowers brides and their entourages to discover their ideal dresses without compromising on quality or budget.
What was your goal with Azazie?
Initially, when I embarked on this journey, my primary aim was to unveil a well-kept secret to brides-to-be, a way to unlock both elegance and affordability. As Azazie gained momentum and witnessed exponential growth within its first few years, the goal naturally expanded. Alongside the pursuit of offering incredible value to brides, the aspiration shifted toward establishing Azazie as a distinguished and respected brand within the bridal industry. This phase was marked by a commitment to not only providing economical options but also ensuring outstanding designs, top-notch quality, impeccable customer service, and a seamless shopping experience. Today, Azazie proudly stands as one of the largest online bridal stores in the U.S. With this remarkable achievement as a foundation, my current goal for Azazie extends to a global horizon. The vision is to transcend boundaries and become a renowned presence worldwide.
Subscribe to our newsletter and follow us on Facebook and Instagram to stay up to date on all the latest fashion news and juicy industry gossip.