Fash Week is finally over but the shows are not! Coterie kicks-off this Sunday at the Javitz center with thousands of buyers and editors in town to check out the latest wares from hundreds of exhibitors. The one thing all attendees seem to have in common are long hours on their feet…with hardly any sustenance in sight (thanks 11th Ave!). So your Daily scoped out a renovated midtown haunt that was recently revamped into the ultra-chic Mastro's Steakhouse to get the dish on what to order. Add this to your itinerary for a power lunch with clients or swank post-show comfort zone–live music performances keep the atmosphere lively too. Below are the restaurant's VP of Culinary, Chef Wade Wiestling's recommendations. Enjoy…and as always, discuss!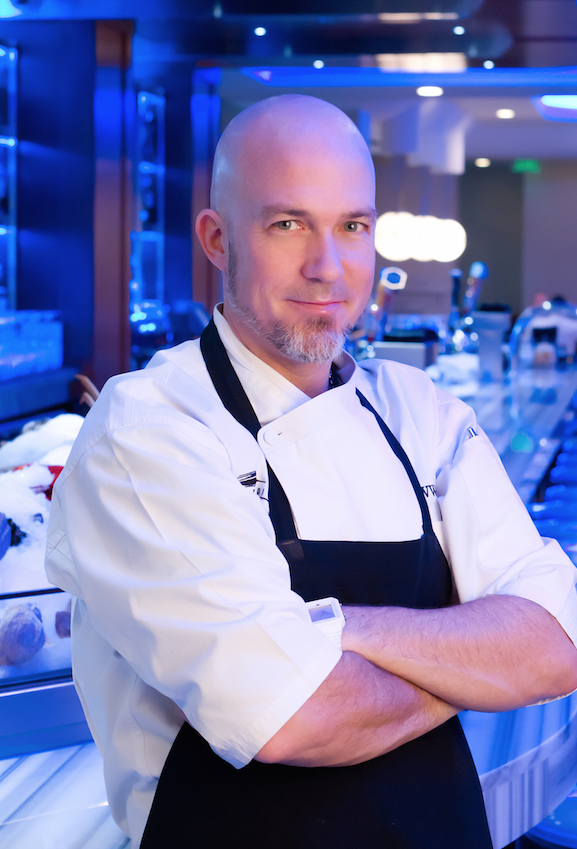 POWER LUNCH:
Power through your day and feel more satisfied with high-energy protein and nutrient-packed vegetables.
1.) Opt for a lean protein Filet in 6 oz, 8 oz, or 12 oz for lunch.
2.) To supplement, try the veggie options: Sautéed Mushrooms, Spinach, Asparagus, or Roasted Brussel Sprouts.
3.) We also offer fresh seafood offerings that are available as lean proteins, such as the Bigeye Tuna sashimi (which is also high in omega-3s!). Oysters on the half shell are another great option that are full of nutrients, carb-free, and almost a pure protein.
4.) Top off your meal with a bowl of fresh berries for dessert–keeps things light and refreshing.
COMFORT DINNER:
After a day of shows, it's time to unwind. Treat yourself!
1.) Opt for a juicy marbled Bone-In Ribeye or the signature Seafood Tower.
2.) To supplement, try the indulgent Lobster Mashed Potatoes, Gorgonzola Mac & Cheese, or Alaska King Crab Black Truffle Gnocchi.
3.) Finish off your meal with a rich Signature Butter Cake and fresh ice cream on top. [Ed note: we tried this and were sent instantly into a food coma.]