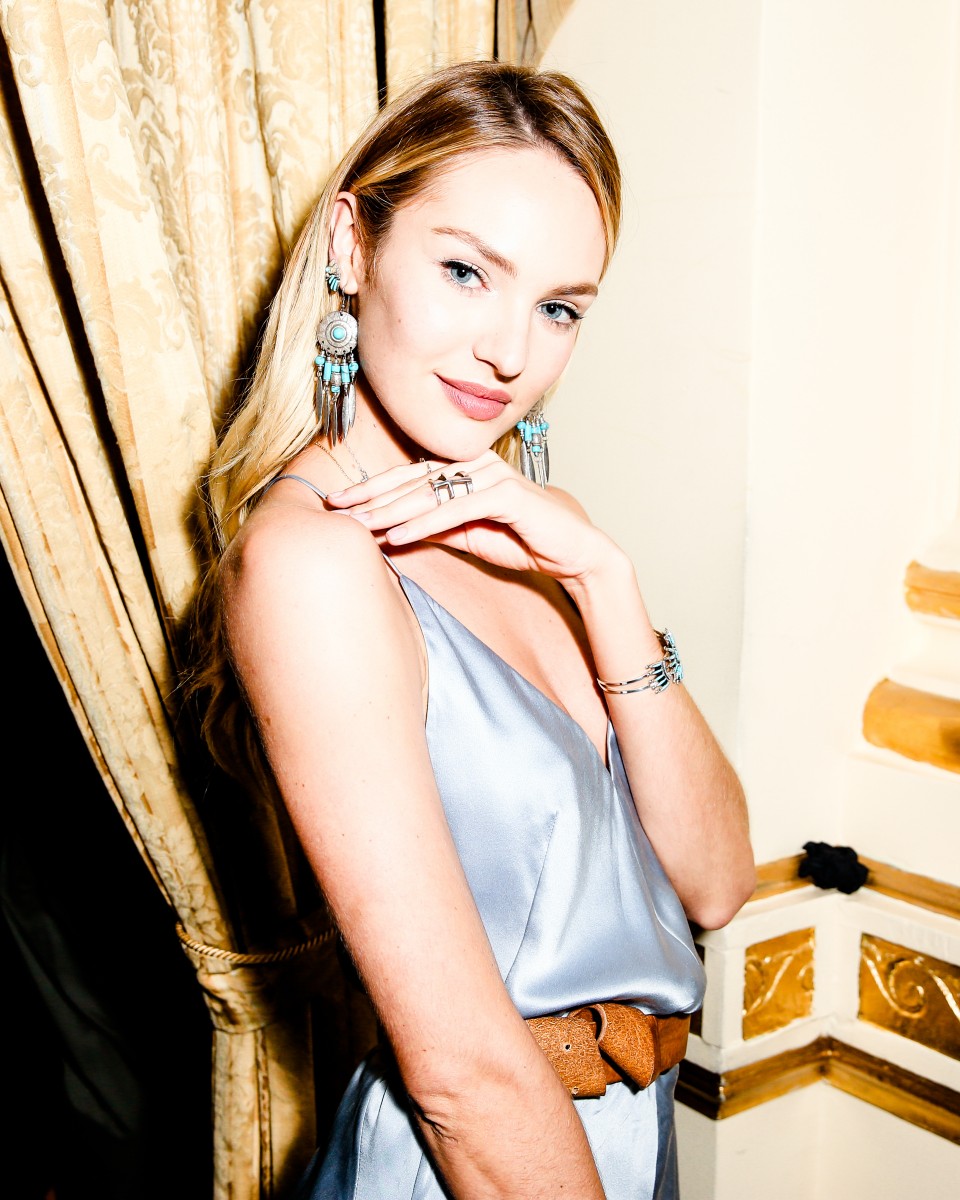 The annual Victoria's Secret catwalk spectacle is about to touch down in London next week, bringing pounds of glitter and elaborate wings along for the cleavage-filled ride. You'll certainly be seeing South African stunner Candice Swanepoel strutting it out in the show—and we caught up with the mod recently to discuss her gift giving ways (saucy underpinnings for all!), chowing down on BBQ and shepherd's pie for the holidays, and more.
The holidays are fast approaching: are you a good gift shopper?
I'm terrible! I'm so terrible. You know, everyone in my life understands because I have no time for myself even! But that's why all the women that I gift, my mom and my aunts and everything, get VS gift cards or lingerie. They never seem to tire of getting the same thing.
Which yuletide tradition do you get the most jazzed about?
As a kid, I used to really get into tree decorating. I grew up on a farm, so we used to cut our own massive one tree as a familiar and decorate it together.
Are you still all about decking the tree?
Now I'm not as traditional as I used to be. I kind of like to go on a beach holiday. But I get into the cooking and eating of the season.
Do you have a favorite dish?
In my family, everyone does their special dish and it's like a massive feast. In South Africa we do a lot of barbecue, and a lot of traditional English cooking. It's about comfort food, like shepherd's pies, you know?