Harpers Bazaar has unveiled its annual ICONS portfolio, this time captured by esteemed photographer Mario Sorrenti, showcasing 14 global innovators reshaping realms like fashion, art, film, music, and activism. Doja Cat, Paul Mescal, and Kendall Jenner lead the way on September covers and represent talent that have not only excelled in their areas but revolutionized their respective fields. Let's get into the covers, which were all styled by Beat Bolliger and Edward Bowleg III, below:
Doja Cat
The music sensation that has amassed millions of fans for her catchy and sometimes humorous approach to music graces the cover in >>>>> Inside, the star who has had her fair share of fashion moments and is constantly fearlessly reshaping her image time and time again, shared her unique perspective on the shock factor that she undoubtedly delivers. "My theory is that if someone has never met me in real life, then, subconsciously, I'm not real to them," she says. "So when people become engaged with someone they don't even know on the internet, they kind of take ownership over that person. They think that person belongs to them in some sense. And when that person changes drastically, there is a shock response that is almost uncontrollable. …I've accepted that that's what happens. So I put my wigs on and take them off. I shave my head or my eyebrows. I have all the freedom in the world."
Read the full feature here.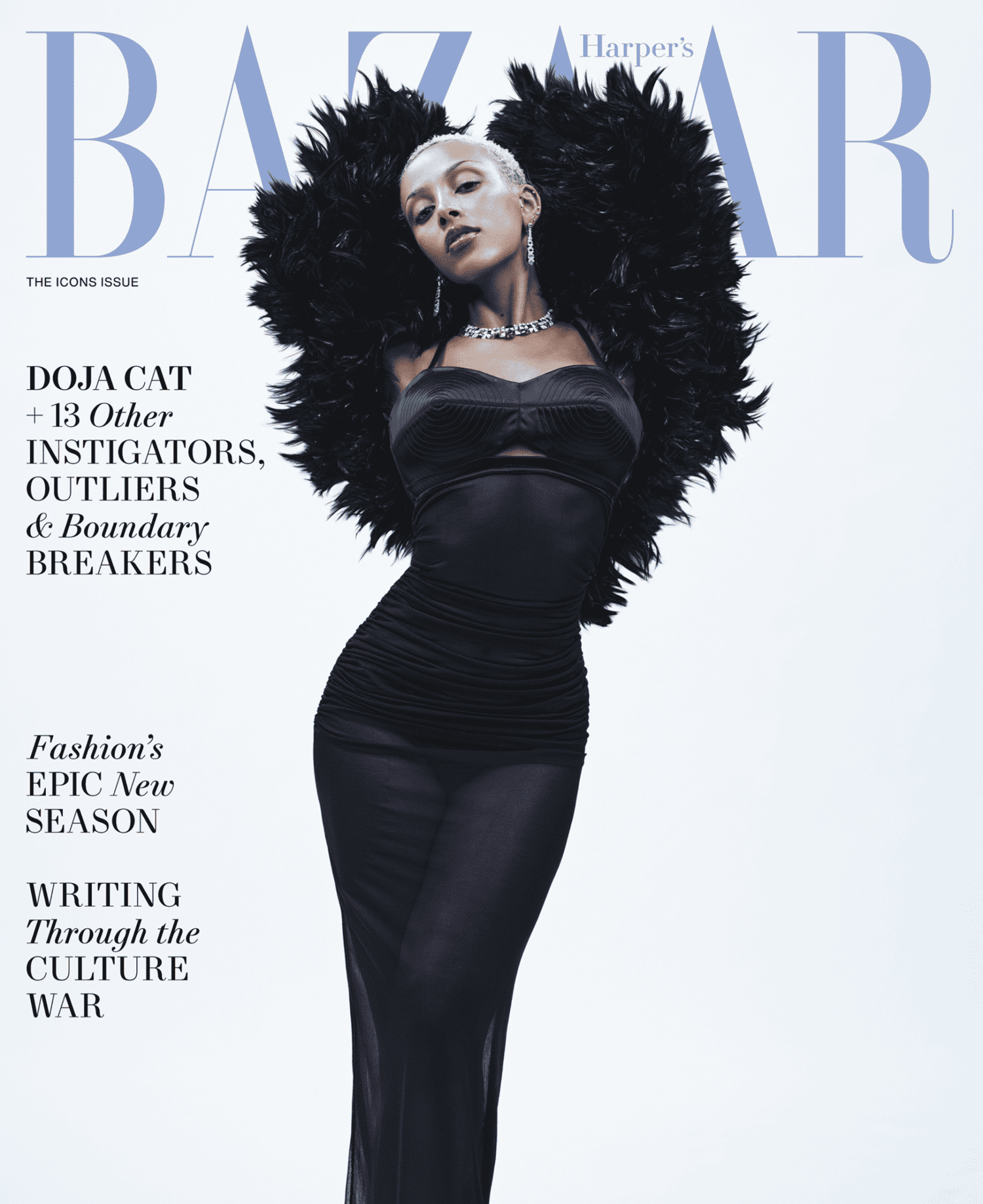 Paul Mescal
Irish actor Paul Mescal has skyrocketed to fame ever since his captivating role in the television adaptation of Sally Rooney's Normal People. Beyond his on-screen allure, his laidback street style sparked an internet frenzy, notably popularizing sport shorts and, of course, his iconic silver chain. Mescal has gone from strength to strength in the aftermath of his new found fame, starring in Aftersun—for which he received an Oscars nod—and audiences are eager for his upcoming films Foe and Strangers. He talked to Harpers Bazaar about the impact of overnight stardom, wisely saying, "Eighty percent of that is palatable. And then 20 percent of it is devastating." While he is cognizant of the transience of fame, Mescal's unwavering focus remains on honing his acting craft and crafting a lasting legacy—a pursuit we wholeheartedly embrace.
Read the full feature here.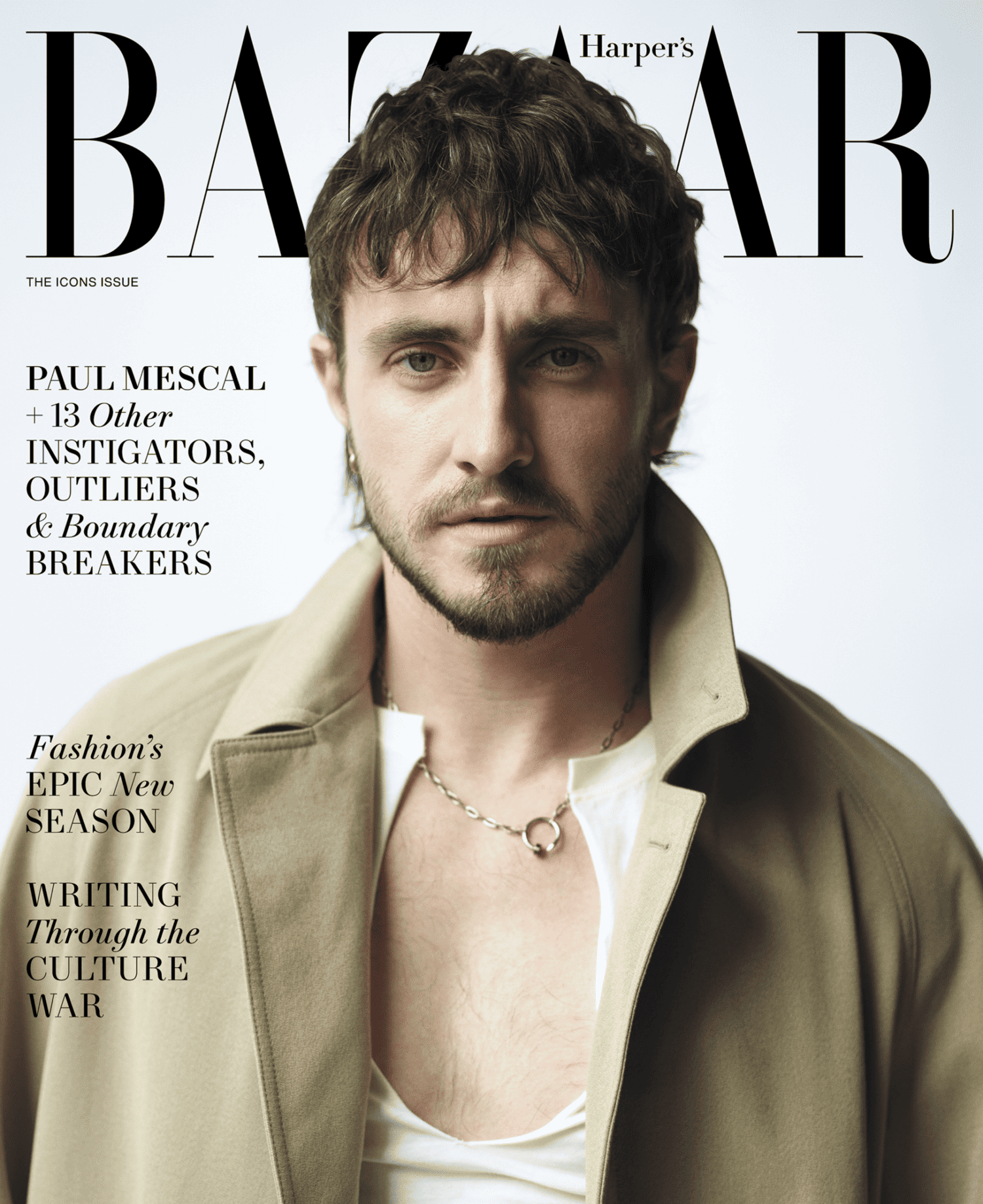 Kendall Jenner
Does this star even need to be introduced? Kendall Jenner, world-renowned supermodel and member of the Kardashian-Jenner clan, has carved her own distinctive path in the world of fashion. Beyond being clad in Miu Miu's sparkly short shorts, Jenner talked to the magazine about growing into womanhood and says that therapy has helped her to evolve in all areas of her life. This multi-hyphenated star has even taught her mom Kris Jenner a thing or two, with the family matriarch explaining, "[Kendall's] superpower is knowing when it's too much or when it's not enough. …She's a lot smarter at that than I am, and she kind of taught me a thing or two about it."
Read the full feature here.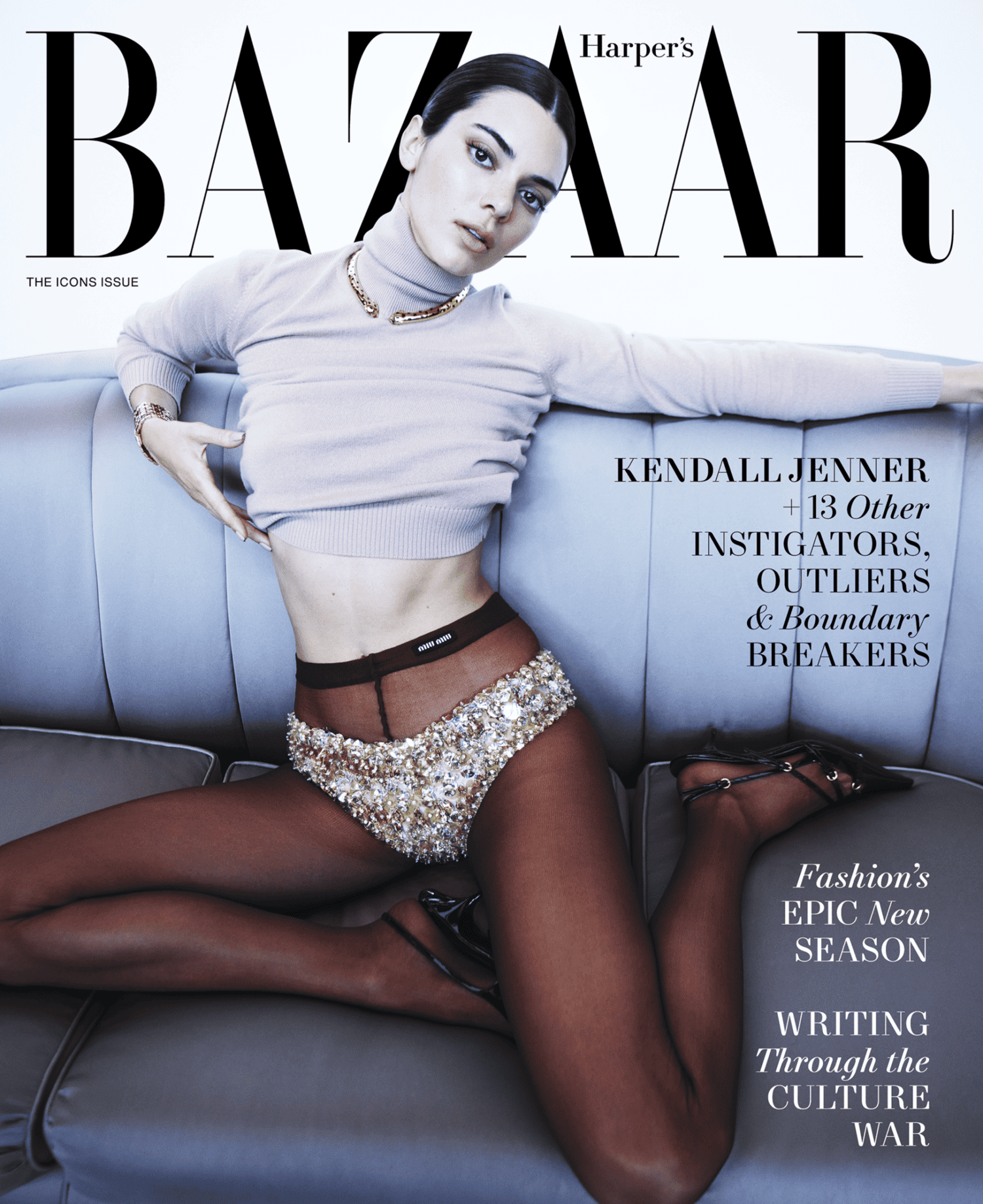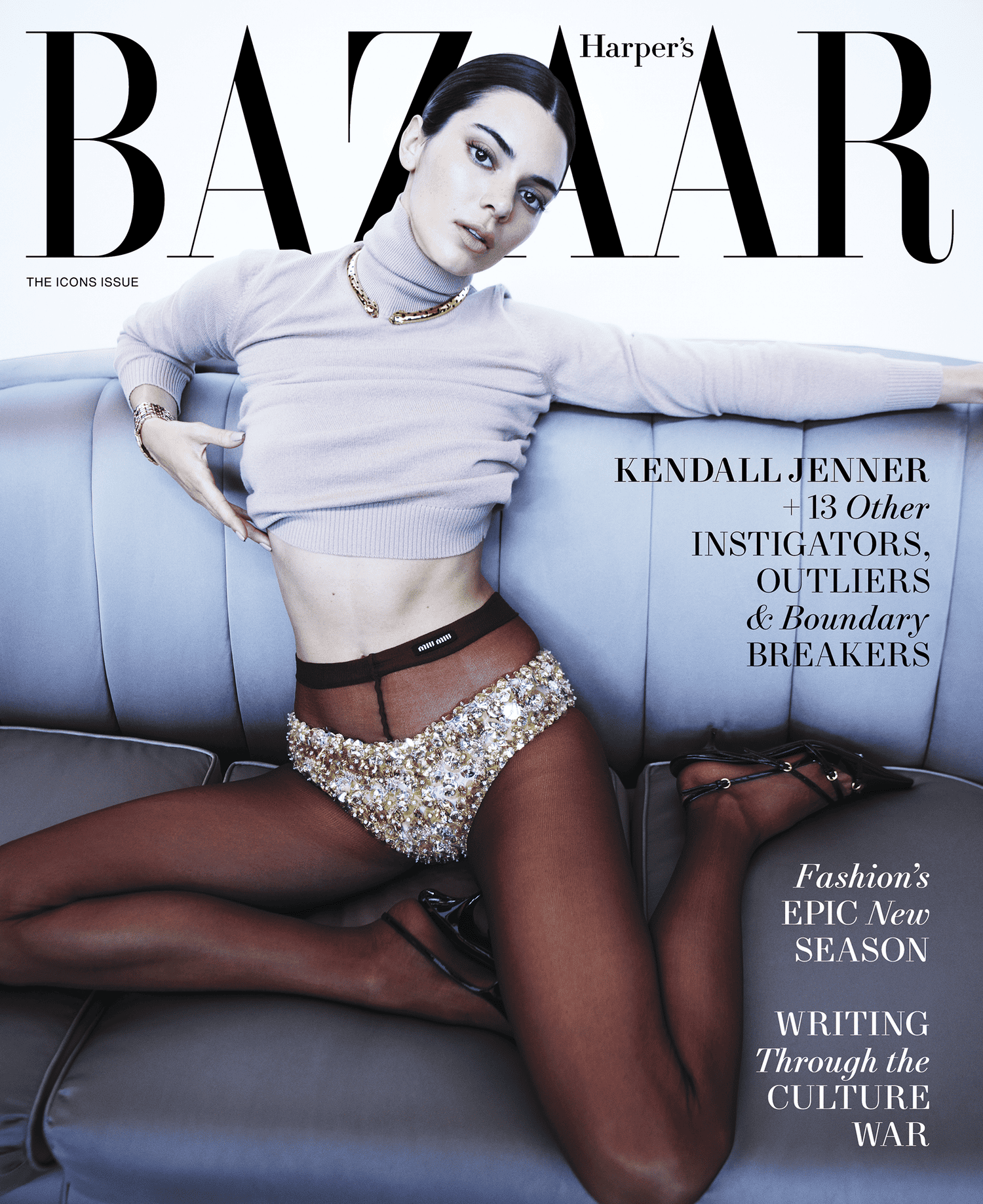 Plus! Sofia Richie Grainge is Town & Country's September issue cover star
The Sofia Richie Grainge effect is in full swing. This young fashion icon graces the cover of Town & Country, captured by Rebekah Campbell in a sophisticated all black Chanel ensemble, true to the 'quiet luxury' style that she has recently become a poster girl for. So, what exactly is the aforementioned "Sophia Richie Grainge Effect?" The model and influencer has been in the spotlight for eons as daughter of music legend Lionel Richie, but has cultivated an intensely loyal following online as of late for both her Hotel du Cap wedding and her down to earth attitude. In interview she discusses finding her own path in life. "I spent a lot of time just trying to find my place in the world," she says. "I think everyone wants to be like their parents when they're growing up, and I admired my dad so much, and that drove me down a music path for a moment. But it didn't feel right for me. And then everyone told me, 'You should be an actor!' I tried that for a period, but that wasn't me either. I didn't have the experience, and I didn't want to be one of those kid celebrities that got the role because my dad is who he is. So I was like, 'You know what? I know I'm not cut out for this. Let me just be myself.'" Fans would agree that being Sofia Richie Grainge is quite enough…
Read the full feature here.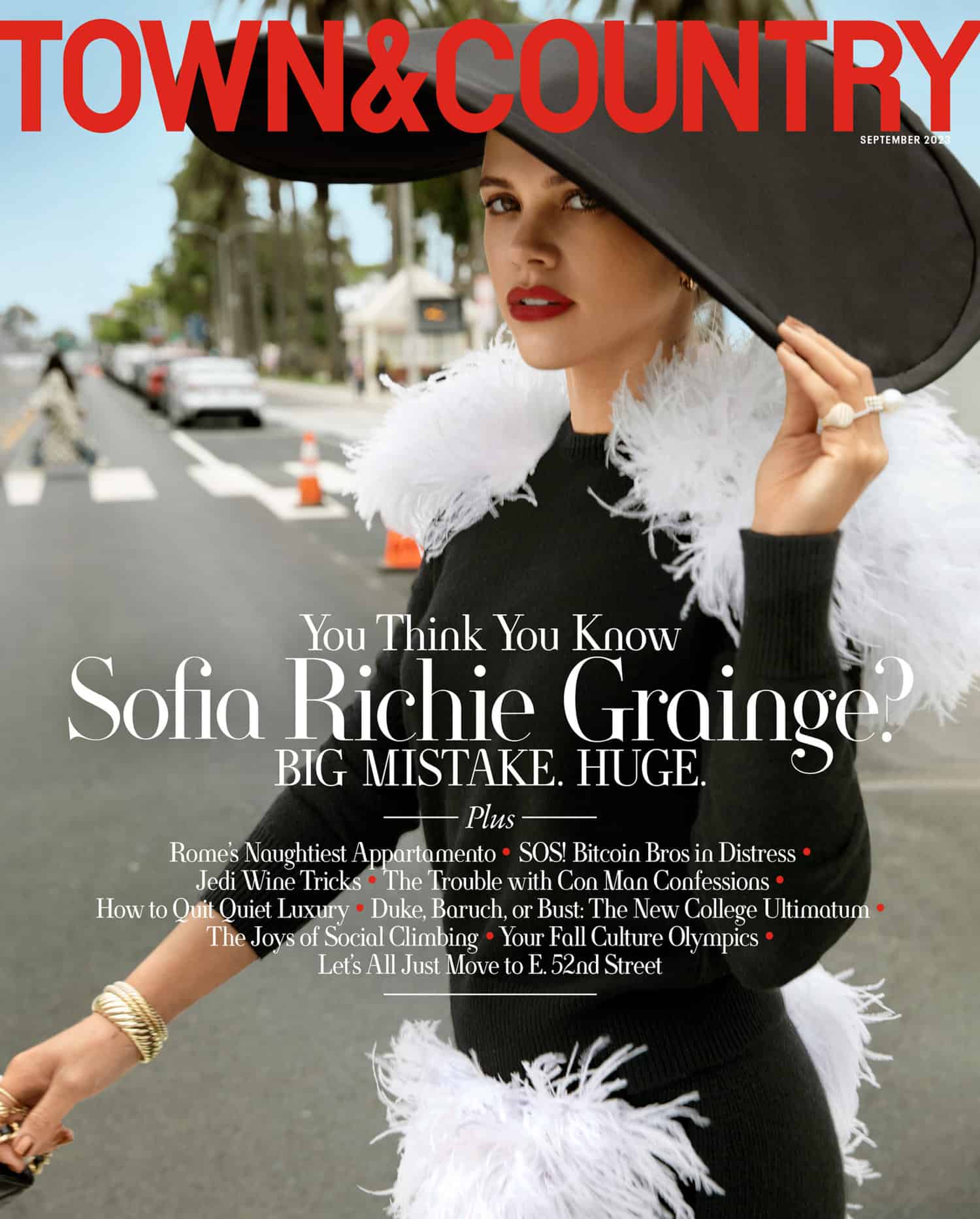 Subscribe to our newsletter and follow us on Facebook and Instagram to stay up to date on all the latest fashion news and juicy industry gossip.