It's safe to say Harley Viera-Newton is a fashion collaboration queen! The "It" Brit and DJ has partnerships with Judith Leiber and DVF (that's only the short list), and now there's a new one in store with Mark Cross that will amp up your handbag quotient for Spring/Summer 2017. The new style for the luxury leather goods brand, aptly called the Harley Rattan, is a straw box bag with a leather strap running down the middle that comes in two color-ways (orange and blue). It's available at retailers including Moda Operandi, Harvey Nichols, Harrods, Matches, Lane Crawford, Net-a-Porter, Barneys, Saks Fifth Avenue, and more. We caught up with Harley on all-things design, her holiday schedule, and her 20-year plan. 
Harley, what sparked your collaboration with Mark Cross?
It came about very naturally! Mark Cross has been one of my favorite brands for years, for many reasons. Firstly because I find the 'Box' bag to be such a chic and classic silhouette that really goes with every outfit. It almost became a running joke between us because every single time I'd be getting dressed I'd want the Box bag in a certain color and would reach out for new variations. So we became friends through my obsession with the bag. Over time, we started to have conversations about ideas and realized we should collaborate.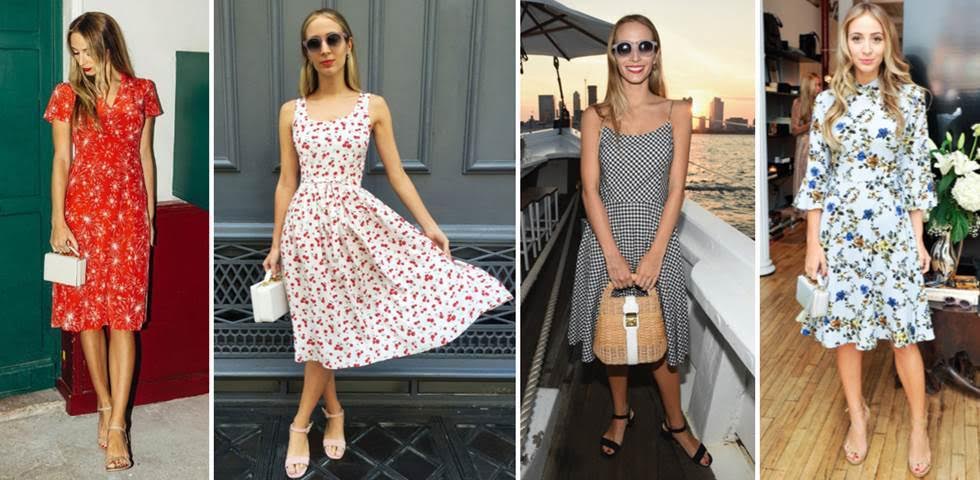 This isn't your first handbag design project.
A few years ago I collaborated with DVF. We made a really fun, kitschy bag for holiday that was inspired by my cat—it had my cat's face on it—so this project is very different. It definitely has a timeless vibe.
Where did you look for inspiration for your Mark Cross bags?
I have a collection of vintage wicker bags, and I'm a sucker for basket bags. I found a vintage one when I was in a tiny vintage store in Napa recently. It was different dimensions from those of the one we ended up making, but I loved the red leather, which is something I was inspired by. It was really old and falling to pieces!
You also have a dress line, HVN. How do you make sure your point of view is consistent throughout all of your fashion projects?
There's something that definitely ties them all together, which is my obsession with vintage and being inspired by the '40s and '60s. I think Mark Cross is such a successful brand because you know when you invest in it you're going to use it forever. It's not necessarily trend-driven. I hope my dress line shares that and that my dresses are pieces you can wear again and again.
Alexa [Chung] has been spotted wearing your designs. Have your girlfriends gotten their hands on the bags yet?
She's definitely a Mark Cross fan! I'm excited to show her the bags. Some of my other friends have already seen them.
NEW YORK, NY – DECEMBER 12: Leigh Lezark, Harley Viera-Newton and Alexa Chung attend a holiday dinner in support of the UN Women's Global Movement For Gender Equality, "HeForShe" hosted by AG & Alexa Chung on December 12, 2016 in New York City. (Photo by Craig Barritt/Getty Images for AG)
NEW YORK, NY – OCTOBER 17: Sara Sampaio, Martha Hunt, Ruby Aldridge, Harley Viera-Newton, and Soo Joo Park attend the God's Love We Deliver Golden Heart Awards on October 17, 2016 in New York City. (Photo by Larry Busacca/Getty Images for Michael Kors)
What must you always carry in your bag?
Recently I've had to carry multiple chargers in my bag, lip balm, a good red lipstick in case you have to go out last minute, and the rest is kind of boring—keys and wallet.
How do you dress for the holidays?
I'm a sucker for a really shiny or themed dress, and I feel like Christmas and New Year's is the time you can get away with that. Obviously you don't want too much going on, so you have to let one piece speak for itself, whether it's your dress, statement earring, or bold lip. I think you can have fun playing with the holiday theme, but don't go too overboard!
What are you doing for the holidays?
I'm going to Ohio for a few days, where my fiancé [Ross One's] family lives, and then I'll go to L.A. where my friends are. Then I come back to New York to work on New Year's Eve. I'm DJing at the Soho Grand Hotel.
Have you done any wedding planning yet?
I have not! The engagement kind of coincided with the launch of my brand, so needless to say I haven't had time to think about the wedding.
NEW YORK, NY – NOVEMBER 17: DJ Harley Viera-Newton attends as Marc Jacobs celebrates #MarcTheNight on November 17, 2016 in New York City. (Photo by Jamie McCarthy/Getty Images for Marc Jacobs)
NEW YORK, NY – OCTOBER 20: Harley Viera-Newton attends HUGO BOSS and GUGGENHEIM celebration of the 20th Anniversary of the HUGO BOSS Prize at Solomon R. Guggenheim Museum on October 20, 2016 in New York City. (Photo by Jamie McCarthy/Getty Images for HUGO BOSS)
Do you have a New Year's resolution?
To cook at home more…I'm really trying. The presents I've asked for are supposed to contribute to my resolution: a slow cooker and some other cooking products I'm hoping will help inspire me. It would be cool to learn how to roast a chicken!
Looking ahead…what's your 20-year plan?
I think my mom just asked me that yesterday [Laughs]. It can go in a lot of ways, but I'm really excited about my brand. We have a few new things coming up, and I'm definitely learning as I'm going. Every step in the process helps me realize something else we can do. Collaborations with brands like Mark Cross and working with different teams teaches me so much. I'm really excited about my brand and am 100 percent behind it. Hopefully I'll still be working on HVN, and working with Mark Cross again!