Bonita DeWolf and Tracey Holmes have tackled the Hamptons real estate scene as individuals and co-workers for years. The successful Corcoran duo talked to THE DAILY SUMMER about their shared approaches to the market, and how they spend their time off.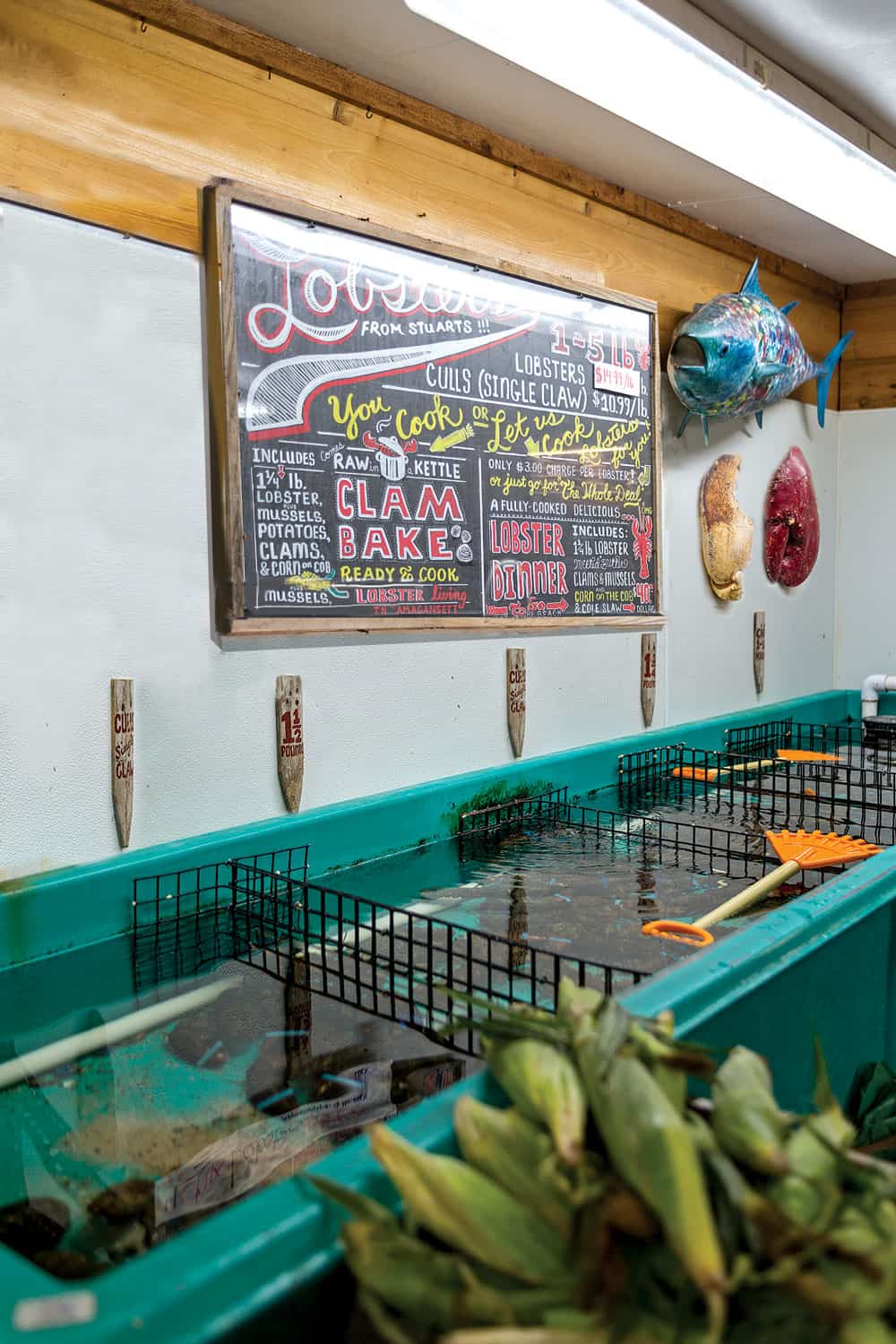 What are your specialties within the real estate landscape?
DeWolf: I've worked from Southampton to Montauk, but my sweet spot is East Hampton and Amagansett. I've sold a number of ocean fronts in Amagansett over the years, both land and houses; last year, I was lucky enough to close on three ocean fronts and a number of rentals. I'm really fond of working at the beach for obvious reasons.
Holmes: I've been selling residential for 20 years. For the past three years, I've been actively working with large corporate clients in both rentals and sales. In 2018, I brokered the largest commercial deal at Corcoran with another agent from the East Hampton office. I currently have the listing for the legendary Stuart's Seafood Market in Amagansett with Randi Ball from our office. It's a unique property that includes the 8,000-square-foot seafood shop and two separate houses that would make great staff housing for whomever purchases the property.
What advice do you have for first-time buyers? 
DeWolf: Get to know the areas well. Don't listen to your friends—go out and see what you like. I'm very busy this year in Amagansett. I think that hamlet is super desirable right now. I've done three deals there already this year, one with Tracey.
Holmes: Visit each of the villages and spend time getting to know what each has to offer. They're all so different. I wrote a guide book about the Hamptons called The Hamptons Lifesaver. This year is my third edition, and I devote a chapter to each village and what to do there.
Why are you partial to Amagansett?
DeWolf: One of the appeals is for people who want a bit of a more relaxed lifestyle. The feeling there is a little looser than in Bridgehampton or Southampton, where you might dress up a bit to go to lunch. In Amagansett, you can walk into the Hampton Chutney Co. with wet hair from the beach and flip-flops, and nobody cares. It's a great escape from city life.
How do you both unwind?
DeWolf: I try to get on, or to, the water every day, even if it's just a quick walk on the beach in the morning with my dog, Dutch. He was a rescue from ARF, which is a fabulous organization out here. One thing that's great about being a real estate agent is that we have freedom to make our own schedules. We often work seven days a week, so it's super important to take time to sit on the beach with a friend, share a bottle of rosé, and remember why you're living here.  
Holmes: Often? Always! We always work seven days a week! We both love to paddleboard. We both love golf.
DeWolf: Speak for yourself, Tracey! 
Holmes: Okay! We both love boating with friends over to Shelter Island or Greenport for lunch, taking a swim, and just enjoying the salt air and the beautiful surroundings.
Do you ever work together on projects?
Holmes: All the time. We've been working together for the past five years. I was with another agency and Bonita enticed me to join Corcoran.
DeWolf: Some listings we work on together, and some we do on our own. We just worked together with a lovely couple, friends of Tracey's, who are buying an incredible house. We do it piece by piece.
Holmes: It's great to have someone as a backup at all times. Someone who knows you and knows your clients' needs. It's nice to have someone to bounce ideas around with.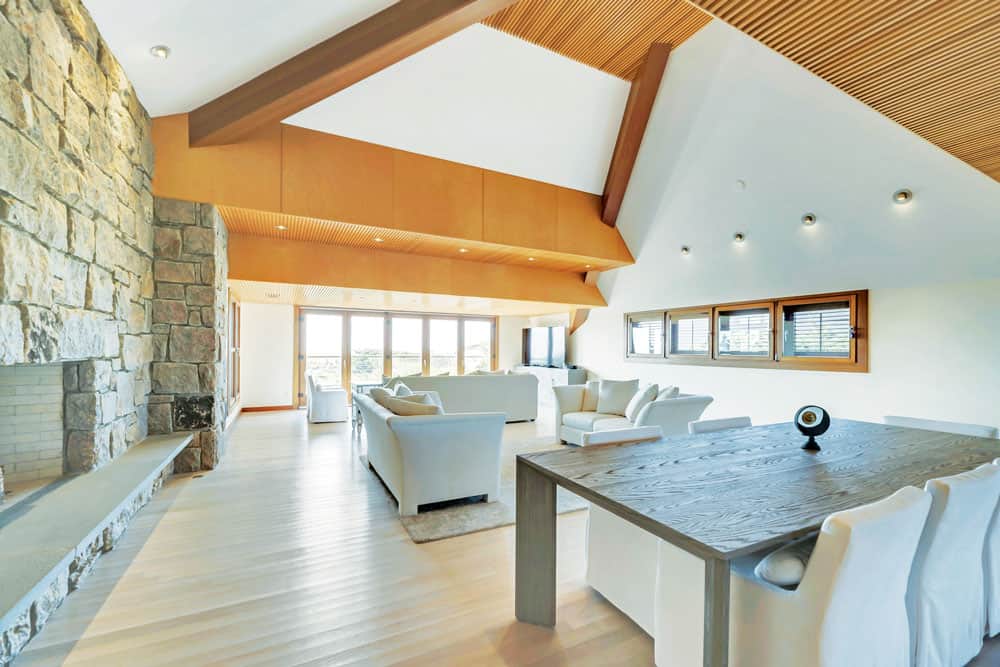 What would you say the Hamptons market is like right now?
DeWolf: It's a really exciting time to be a buyer, because there's a lot of inventory to choose from, and sellers who are really motivated are meeting buyers' prices. It's an opportunity to get into this market—and people might have thought things were just too expensive before.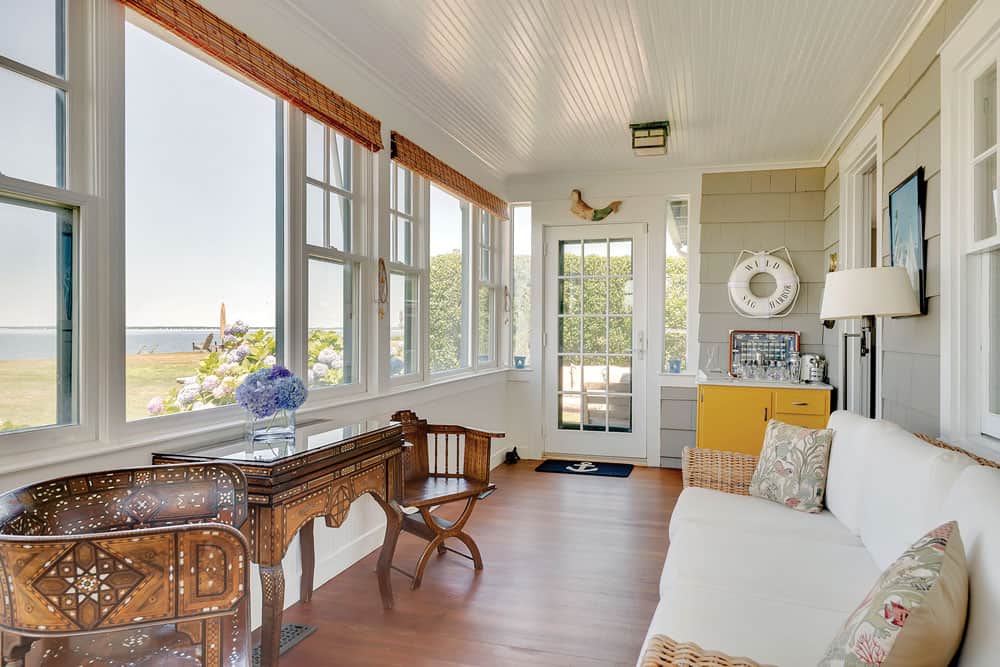 Which markets are particularly buzzy?
Holmes: The Springs. It has finally started to come into its own. For years people would say, "The Springs? Is that even in the Hamptons?"
DeWolf: It's really come into its own. It's been a chance for people who are younger to not enter into their parents' world of having a huge house and a mortgage. They can get a house, fix it up for a decent price, and get out there and enjoy themselves. Tracey has a great listing right now in The Springs under a million.
Which properties are you excited about right now?
DeWolf: I love this house I have at 42 Atlantic. It has the most amazing, beautiful barn, and it's just waiting for someone who would want to use it. You can see the ocean from the street. Also, 7 Beach Plum is such a great house. It was built in 2004 and was never lived in, except for extremely brief periods of time, so when my buyer came around to it, he spent the past year sort of bringing it back to life. It's an exciting house on the ocean with such privacy and great design.
What's your approach to client service?
Holmes: We like to make sure we're optimizing our clients' time wisely—we don't want to waste it. That requires a lot of prep work ahead of time and really getting to know them and their needs.
How do you manage all their requests?
DeWolf: I always have them send me a wish list. I tell them they're not going to get it all, but at least it gives me an idea of what they're thinking of. Maybe having a front porch is important to someone, or they want to be on the ocean and they know they absolutely can't afford the ocean. Maybe we can get them across the street from the ocean and they can have a glimpse of it, and that can be a fraction of the price of the house that is actually on the beach. "Close to the beach" is a popular request. If a house doesn't have a pool, they want there to be space for a pool so they can have it in the future. Everybody wants a pool, which is different than it used to be.
Read the complete new issue of The Daily Summer below!
Subscribe to our newsletter and follow us on Facebook and Instagram to stay up to date on all the latest fashion news and juicy industry gossip.