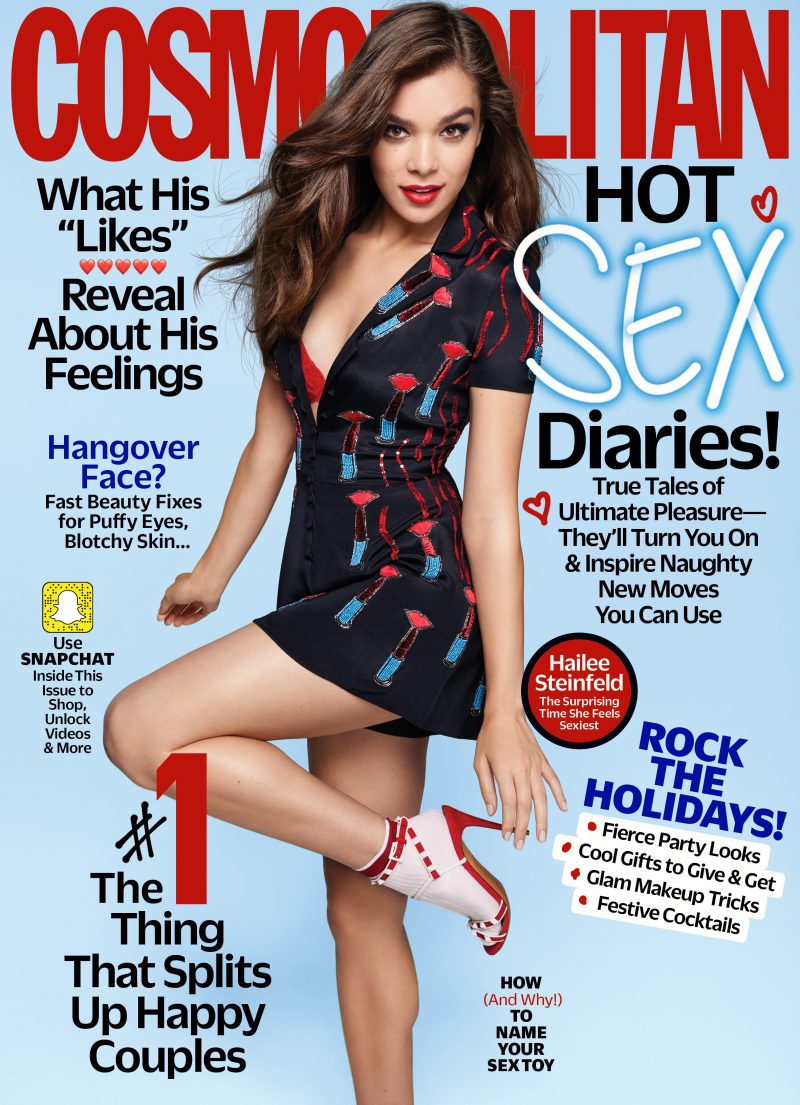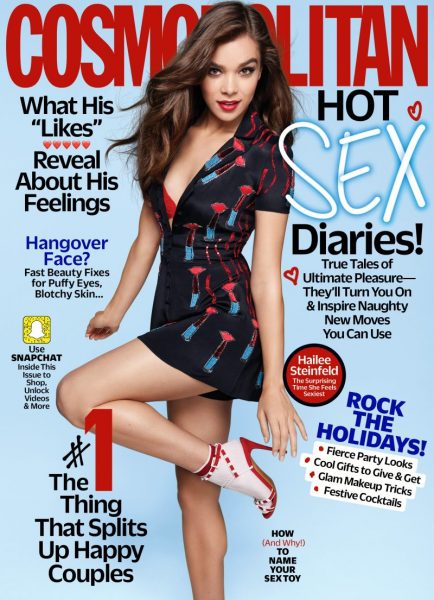 Hailee Steinfeld shows off her sexy side on her first-ever cover for Cosmo! She was lensed by Kai Z. Feng and styled by Deborah Watson, who dressed the 20-year-old actress/singer in a Valentino jumpsuit with a red Stella McCartney bra on the cover, and a red Mugler jumpsuit in the inside feature. Between her smash hit singles and the upcoming release of Pitch Perfect 3 (in theaters December 22), Steinfeld is more in-demand than ever. In the December issue, the starlet discusses her first kiss, when she feels sexiest, her dream duet partner, her celebrity recruit for the Barden Bellas (the music group in Pitch Perfect), and more. Also in the issue? Cover lines hint at hot sex diaries, beauty fixes for puffy eyes and hangover face, and a slew of holiday fashion content including fierce party looks, cool gifts to give and get, glam makeup tricks, and festive cocktails. Peruse some fun questions Steinfeld answered from the interview below, and pick up a copy of the issue when it hits newsstands on November 7.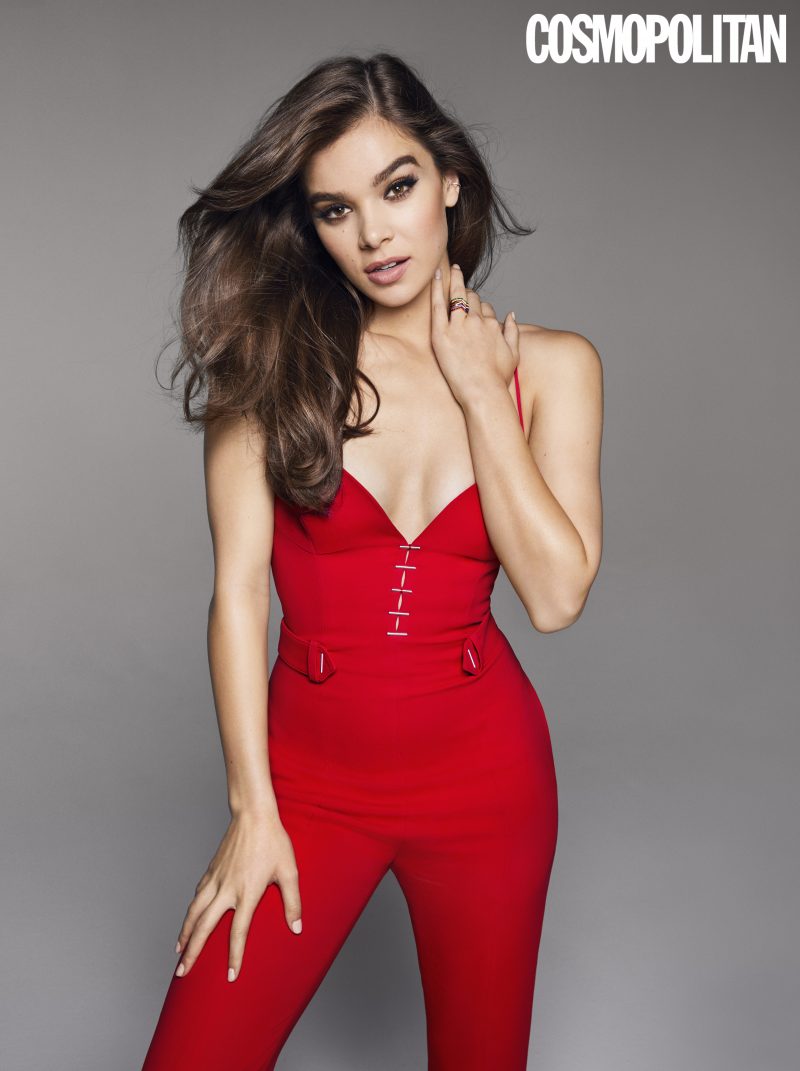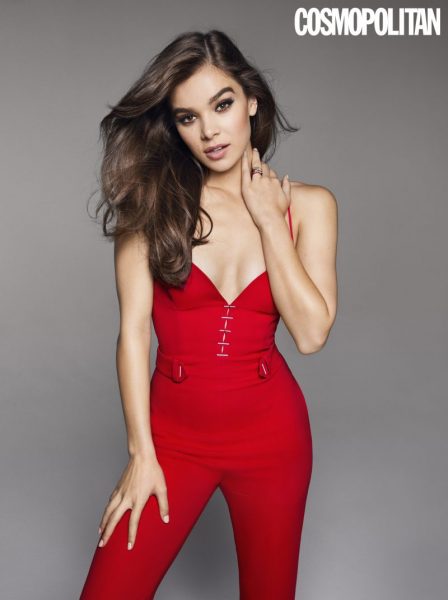 A celebrity I'd like to recruit for the Bellas: Chrissy Teigen.
My dream duet partner is: Drake.
My first kiss was: The summer going into 6th grade. I set my expectations waaay too high.
I feel sexiest when: I'm onstage performing for my fans.