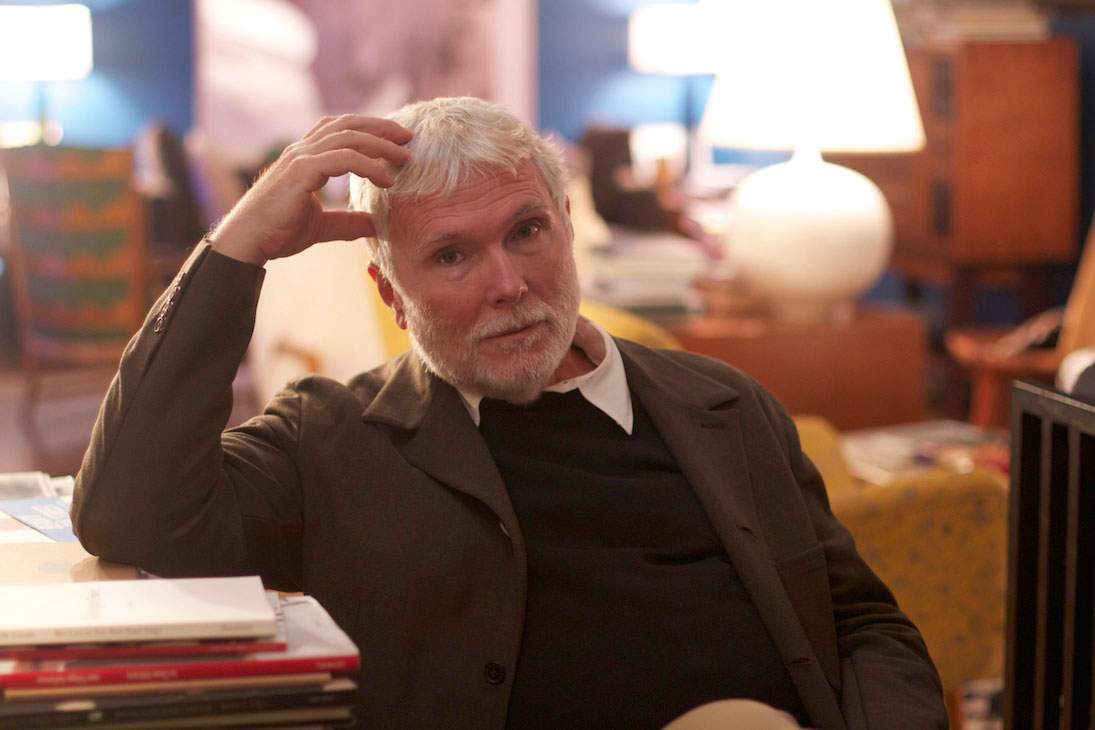 Famed writer and creative director Glenn O'Brien passed away this morning at the age of 70 due to complications from pneumonia, The Daily has confirmed. O'Brien was a legend in New York City and beyond for his endless well of creativity. He was a member of Andy Warhol's Factory and was the first-ever editor of Warhol's Interview magazine, where he worked from 1970 to 1974. His association with Interview magazine lasted nearly two decades as he continued to write for the publication and returned several times as editor. After leaving Interview, O'Brien became the New York bureau chief of Rolling Stone. During the punk era, he was a music critic for Interview where he wrote his famous column "Glenn O'Brien's Beat," which ran until 1990. After he left Rolling Stone, he decamped to Chicago to serve as the articles editor at Oui magazine, which was part of the Playboy Corporation, before returning to New York City in 1976 to become the articles editor at High Times.
O'Brien was also well-known for coining the now ubiquitous term "editor-at-large," referring to an editor who wields influence at a publication without having to report to the office on a permanent basis. "I was the first person to ever have the editor-at-large title. It was at High Times. The guy who was the editor at High Times was also the owner, and I was the articles editor or something," O'Brien told The Daily in 2015. "Anyway, he went in the hospital, and the publisher came to me and said, Glenn, you have to take over. You have to be the editor-in-chief. I said, I don't really want to be the editor-in-chief. So then they offered me a lot of money. So then I thought, Well, I gotta take this. And so I did it for two months, but I kept thinking, Is my phone being tapped? Am I going to be taken out of here in handcuffs? So I said, Look. I'll do the same job, but I don't want to be in the office all the time, and you can call me editor-at-large. I thought it had a nice ring to it—it sounded like being on the FBI Most Wanted list."
From 1978 to 1982 O'Brien hosted a public access television show called "Glenn O'Brien's TV Party" which featured everyone from David Byrne, Klaus Nomi, and Jean-Michel Basquiat to Blondie, The Clash, and The Fleshtones. In recent years, he hosted an M2M TV series on Apple TV called "Tea at the Beatrice," interviewing luminaries like director Baz Luhrmann. "We shoot two [episodes] in a day. I have a great team that I'm working with, so I can just kind of show up," O'Brien once told The Daily. "If I've given it sufficient thought, it's pretty easy, because I don't believe in the kind of interview where you go in and have like 40 questions and you go from one to the next—I want to have a flow. That's my approach. It's almost spontaneous—it's prepared spontaneity, I would say."
In the early '80s he wrote the screenplay for a film that was to be called New York Beat, starring artist Jean-Michel Basquiat. The film was released in 2000 as Downtown 81 with post-production by O'Brien and Maripol.
O'Brien wrote a forward-thinking column on advertising from 1984 to 1988 for ArtForum and was also well-known for being the creative director of advertising and communication at Barneys New York for 10 years. He started at Barneys as a copywriter in 1986 and became the creative director just two years later. He also lent his brilliant vision to campaigns, having overseen the creative direction of ads for Christian Dior and Calvin Klein, including the iconic Marky Mark [Mark Wahlberg] and Kate Moss campaign and many more for Calvin Klein's famous fragrances. In 2012, his groundbreaking campaign with Brad Pitt for Chanel No. 5 received so much attention, it even landed on Saturday Night Live in a spoof by comedian Taran Killam that quickly went viral.
He edited Madonna's infamous book, Sex, in 1992 and Girly Show in 1994. He has co-authored a major tome on Basquiat and he has authored many books, including The Style Guy, How To Be a Man: A Guide To Style and Behavior For The Modern Gentleman, and Berluti: At Their Feet.
He was a co-founder of Spin magazine, has been a contributing editor at Details, Allure, and Harper's Bazaar, and has written columns for GQ, Paper, and Vanity Fair Italia. He has also been editor-at-large of Arena Homme Plus. In his own bio, titled "The Story of My (Work) Life [Long, Stalker Version]," O'Brien said that he had also been a grocery clerk, demolition man, steelworker, waiter, bartender, convention salesman, needlepoint painter, art director, singer, stand-up comedian, and record producer. O'Brien's entire bio, which is seven pages long, thanks to an incredibly rewarding career, can be read here. It's fair to say that his was a life well-lived.
"I think Glenn would want to be remembered by the reach of his cultural thinking," Anne Kennedy, O'Brien's agent and co-founder of Art + Commerce, told The Daily. "He was always ahead of the curve in the way that culture would move starting from his early work with Andy [Warhol] and "TV Party" to his continued involvement with music and art, the essays he wrote, the columns he wrote on art and advertising from the ArtForum days. He sort of had that kind of thinking before anyone knew it was something to think about, in a way. What I'll miss from him is the sheer delight in working with him every day and the constant surprise of his very expansive knowledge—you could be on the phone with him and he would be quoting Virgil in one moment and Jimmy Breslin the next. I'll also miss him as a wicked Bridge partner. We played Bridge together for 20 years or so. I think he should be remembered for the breadth of his thinking, which really gave him a position that no one else has in the world of art, music, TV, advertising, and literature."
O'Brien is survived by his wife Gina Nanni, a fashion and art publicist who he met while working as the creative director of advertising at Barneys, and his two sons Oscar and Terance.
O'Brien's last tweet on February 22 under his handle @lordrochester read, "Andy Warhol died 30 years ago today. I remember thinking, 'Who's opinion will I care about now?'" Many on this day, April 7, will remember Glenn O'Brien and feel the same way for decades to come.

In Memoriam, images from O'Brien's early years, courtesy of photographer Kate Simon…
For some of Glenn's iconic campaign work in both print and video, check out the below:
Dior Sauvage Campaign with Johnny Depp:
Calvin Klein Eternity with Christy Turlington:
Dolce & Gabbana L'eau the One with Scarlett Johansson:
Rock the Vote featuring Madonna: