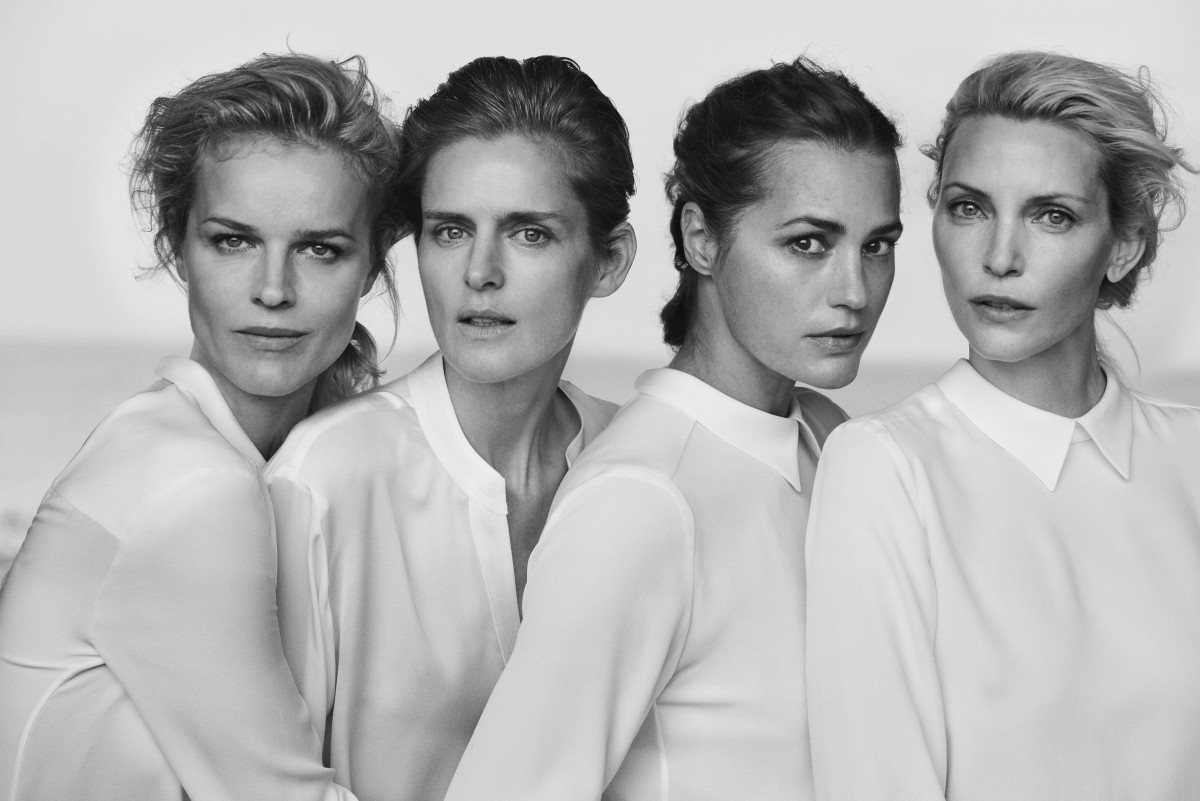 Giorgio Armani, the undisputed king of wearability and pioneer of normcore, has made the ultimate anti-fashion statement with his new Spring Summer 2016 collection—part deux, if you will, of his fall/winter '15 collection—aptly dubbed "New Normal." An arsenal of timeless classics ranges from sleek white shirts, breton stripes, tweed jackets, and chic, pleated pant suits.
Determined to give the clothing iconic status, the fashion icon teamed up with legendary photographer Peter Lindebergh to shoot the campaign, which stars iconic 40-something models Nadja Auermann, Yasmin Le Bon, Stella Tennant, and Eva Herzigova, in fashion's capital of Paris.
To further emphasize the normalcy of it all, the women sport little makeup and done-undone hairstyles in classic black-and-white portraits.
"I wanted four iconic women with strong personalities to show that feminine beauty is ageless. I chose Peter Lindbergh, with whom I have collaborated several times, because his photographs are timeless and are true to real life. I wanted to convey a sense of reality, of clothes that offer natural elegance and the normality of everyday life," said Armani of his latest offering, via press release.