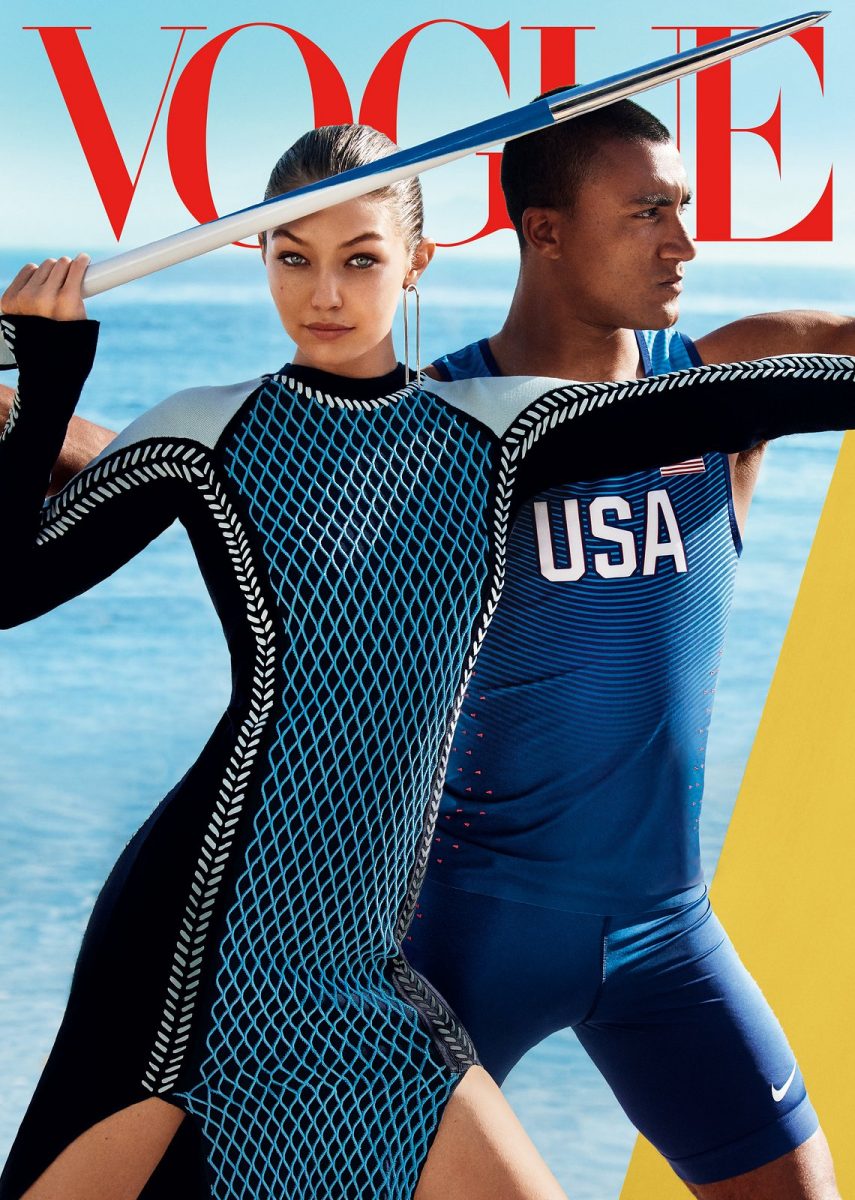 Gigi Hadid's first American Vogue cover has finally arrived! In a shot by Mario Testino, the mod fronts the August edition alongside Olympic decathlete Ashton Eaton, and in a chic editorial inside, she executes a variety of gravity-defying moves in the season's latest performancewear and sky high stilettos (hello, FENTY Puma by Rihanna). And it looks like she was able to keep up with the gold medalist. "I mean, I trained like a professional athlete," she told Vogue. "I'm just a lot more intense than you assume. I'm very competitive."
Which could partly explain her major coups over the past two years, including a capsule collection with Tommy Hilfiger, cover after cover, and multiple fashion campaigns, most recently for Versace. "For me, she symbolizes a new generation of young women who are totally in control of their own destiny, women who will shape the twenty-first century on their own terms," Donatella Versace told Vogue.
The ever-gracious mod expressed her gratitude on Instagram (current following: 20.2 million): "An ultimate dream come true, I am beyond humbled. Shooting my first American @voguemagazine cover, in my hometown, was so surreal. And to be able to share it with Olympic Gold Medalist and my new friend #AshtonEaton is such an honor. I couldn't think of a cover I'd rather be on than the one celebrating athletes. Being an athlete has brought so much pride and joy to my life and has instilled the work ethic that still drives me every day."
"This one's dedicated to my biggest inspirations to work hard, my family, to all my coaches throughout my life 🏐🐎 and of course to the fans that have stuck by me from the start!!! Feeling extremely blessed. x"
Below a behind the scenes video and few gems from the editorial. Get the full story at Vogue.com.