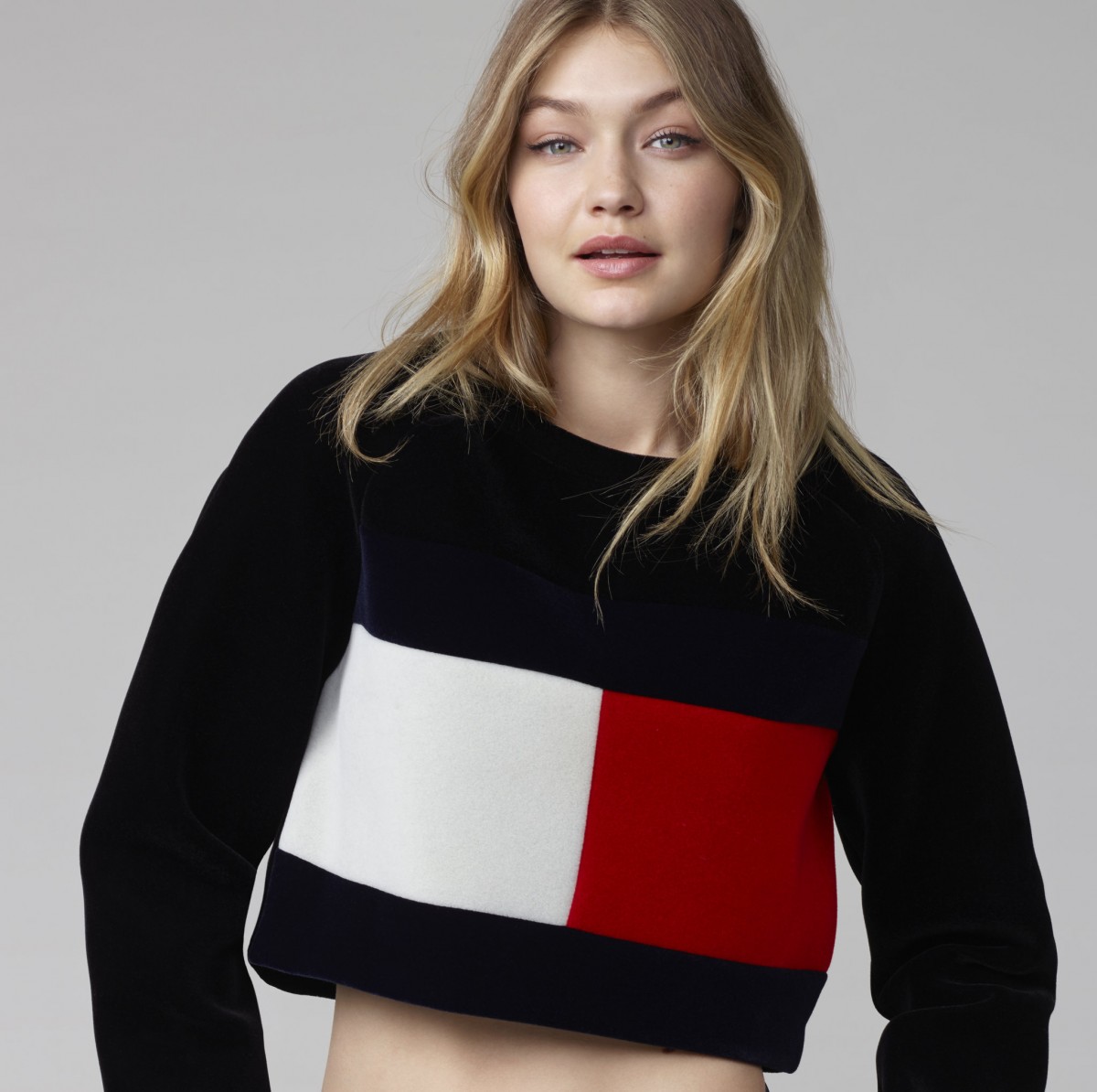 She's walked in his NYFW shows, and now Daily darling Gigi Hadid has been tapped by Tommy Hilfiger as brand ambassador and designer for Fall 2016. The capsule will include sportswear, footwear, watches and sunglasses, and a fragrance. We're predicting this one will be a sellout—the mod's Instagram reaches over 9.8 million, in addition to her epic following on Twitter, Snapchat, Facebook, [insert future social media craze].
"I have always looked up to [Tommy's] brand, campaigns and design style," said Hadid. "I think our collection celebrates the iconic Tommy lifestyle and mixes a bit of everything: there are styles that are really hippie-chic, styles that are sporty streetwear, and styles that are tomboy but girly; everyone's is going to love a different part of it."
Hilfiger, who has known Gigi and her family for some time, said he's enjoyed watching her grow into "one of the world's top models and most-followed fashion influencers." He added, "She is truly the definition of today's 'Tommy Girl'—her magnetic personality is bright and always optimistic, and her style is confident, effortless and cool."
The partnership goes beyond one collection, and according to the company is part of a larger expansion strategy that excludes no facet of the brand, from design direction to store concepts to merchandising, presentation, and communication. Gigi's campaigns will be shot next year in New York City, to be released globally in fall 2016, running alongside the seasonal advertising and men's campaign with brand ambassador Rafael Nadal.
Previous Tommy collaborators include Beyoncé, Kate Hudson, Charlotte Gainsbourg, Naomi Campbell, Alexa Chung, and Suki and Immy Waterhouse, among others. He isn't the first designer to collab with a supermodel; past ones have tapped the crème de la crème—from Botkier (Coco Rocha) to Topshop (Kate Moss) to Marc Fisher (Karlie Kloss)—meaning it looks like Gigi is here to stay. But we knew that already!